Asia-Pacific's most successful team is back after a Pro League Finals out, now with two new players and as the bottom seeded team in the region. As they now approach the team's fourth Invitational in a row they'll need to greatly improve on their last appearance at the Raleigh Major if they want to finally push past the joint-fifth finish they've achieved in their last three visits to Montreal.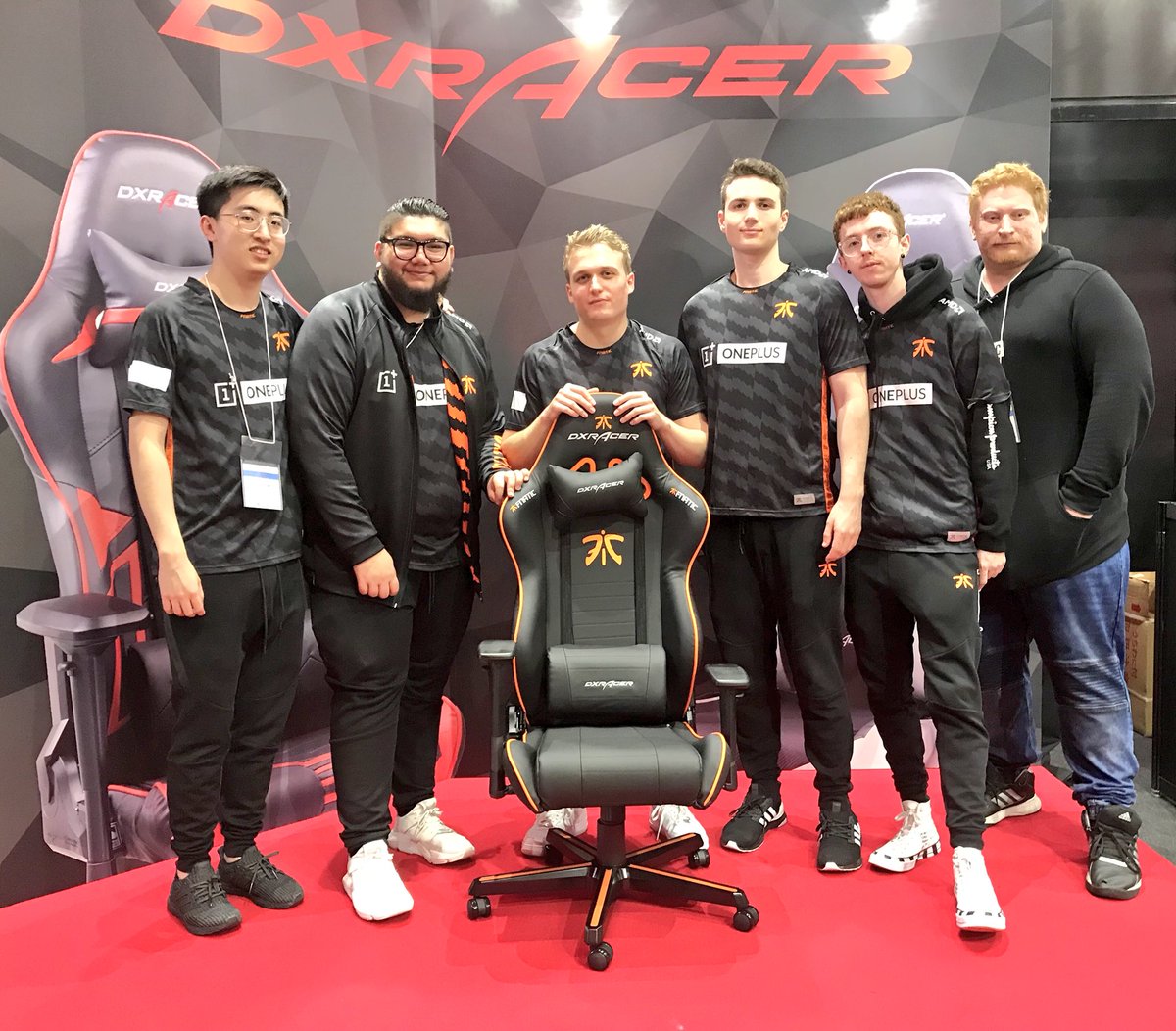 Fnatic first caught the attention of the world at the 2018 Six Invitational where they defeated the soon-to-be Pro League champions of Team Liquid and the roster later known as Team Empire (then ROOM FACTORY) to become the very first APAC team to ever beat an international opponent. Later that year saw them push further as, even with Dizzle substituting in for Magnet, they followed NORA-Rengo into the semi-finals of the Season 8 Pro League Finals by upsetting Evil Geniuses 2-0 in what was a peak for the APAC region. Since then, both NORA-Rengo and Fnatic have met at both the 2019 Six Invitational, where the Japanese team came out on top, and at the Season 9 Finals where Fnatic won, only to fall in straight maps to Empire afterwards.
Most recently, Fnatic played at the Raleigh Major and lost to both DarkZero and FaZe Clan -- two of their group stage opponents at the 2020 Invitational -- before then falling to Giants Gaming at the Season 10 APAC Finals, thus failing to make it to the Season 10 Finals in Japan in a new low for the team. In response to this, the two new players of Patrick "MentalistC" Fan and Tex "Tex" Thompson were signed, and the team went on to win the qualifiers to make it to this event and has seemingly been reinvigorated for 2020.
We spoke to the team's coach, Jayden "Dizzle" Saunders about what these changes mean for them and what we can expect from them at the Invitational:
Your team missed out on the Pro League Finals for the first time since the Season 6 Finals, and underwent a large shakeup as a result. How have the changes been coming along?
At a local level they have been coming along well. I believe this Invitational 2020 qualifier was the first time an APAC team has qualified for the long way without dropping a map. On an international level, I guess we will have to see, the team is still quite young since its rebuild so it will be a task to overcome the best in the world.
Your team struggled somewhat against Xavier Esports and the Finka. What is it about that was difficult to fight against?
Really it was just a numbers game. Attackers have superior weaponry and defenders have guns that take four to five bullets to kill people, add a Finka boost and that goes to five to seven (bullets). You need to hit a head shot in the first two bullets and we weren't that map. The round snowballs from there if you don't win the first gunfight. Match that with a very long day and it is bound to happen.
Group A is not an easy group, with all three opponents (DarkZero, Empire, and FaZe) arguably stronger than your team. How do you fancy your chances to make it to the playoffs the third Invitational in a row?
It is a good feeling going back to being an underdog. We were given a 1.7% chance of making it out of groups last year, and the year before that nobody imagined we would even be competitive let alone making it out of groups by beating Liquid. If anything, it's good to be home.
APAC gained another sizable organisation with the addition of Giants Gaming. How important do you think this support is for the region as a whole?
This level of support is what we need. The more renown and reputable organisations that can offer support, direction, growth and stability in APAC means the quicker we can professionalise and make the region competitive with itself. Once this has been attained we can then challenge each other to make us stronger globally. Like Harry says, "We come together so we can be stronger apart." This is a great start to APAC and I hope we can see dozens more.
Much has been said about the seeding process for the groups. Does your team have any gripes with it?
Every team at the Invitational is a strong team, and in theory there should not be any easy games, but it is a little concerning how stacked both Group A and B are, as well as how many LATAM teams are in group C. Proper seeding of tournaments creates close matches the whole was through and only gets better as the tournament progresses. We have potential world champions killing each other in groups. It is a very amateur way to run the tournament as it has the potential to harm viewership and competitive integrity. Rainbow 6 is making great strides and I truly hope they learn from this and it never happens again.
How do you think that the double-elimination playoffs will change the dynamic of the event, and what is your opinion of the one-map advantage in the grand final?
Double elimination is a good thought overall, I think there are better ways to run the tournament also using double elimination whilst avoiding the one map advantage. I usually am all for a winners bracket advantage, but from a story and viewers standpoint I do not think this is the platform for it. To run a double elim and to use no winners advantage I think they should have gone with a tournament structure by splitting the top 8 teams into 2 conferences, run a double-elimination through both sides of the bracket and then the 2 winners could play a true best of 5; somewhat similar to the NFL playoffs.
---
Fnatic opens the Six Invitational in Group A with a game against Team Empire first, with matches against either FaZe Clan or DarkZero Esports scheduled afterwards. Check back here at SiegeGG for more Invitational Insights and full coverage of the event as it comes.