Following the prior two days of action, the two Latin American teams were joined by Spacestation Gaming as the final three remaining in the tournament to fight for the Six Invitational spot and title of the OGA Season 3 champions.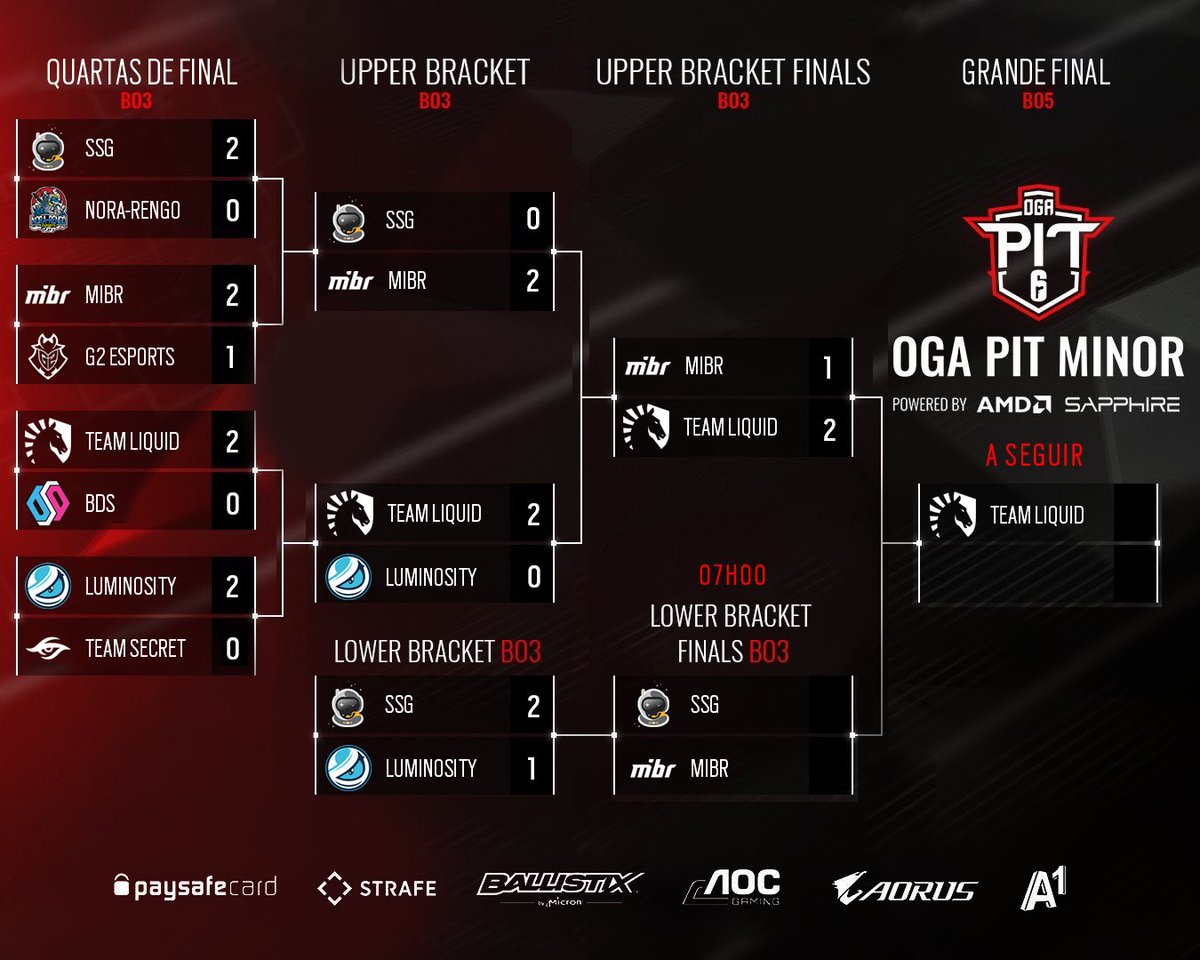 ---
Jump to:
---
Lower Bracket Final - MIBR vs Spacestation Gaming
In a rematch of yesterday's semi-final, which ended 2-0 (7-1, 8-6) to MIBR, the last remaining NA roster and the surprise breakout team of the event in SSG and MIBR met once again on the maps of Consulate, Border, and Clubhouse, none of which were played in their initial matchup. The first map started with the teams trading rounds as the sole close one came with cyb3r clutching a 1v1 situation by knifing both ThinkingNade and Canadian. This back-and-forth run eventually ended on round six as double kills by Rampy and Bosco cut into MIBR's defence to end the half 4-2.
The second half saw the round trading pick back up, but, with SSG starting with an initial lead, this was not enough for MIBR as they needed to break the cycle. As SSG got closer and closer to match point, it seemed like there was nothing MIBR could do, as, while they were winning rounds of their own, SSG constantly answered back with every round they won ending with at least three players left alive. Eventually, the map was taken on round 11 as a double kill by ThinkingNade cut down MIBR's late push into the Lobby/Piano site leaving cyb3r running out of time and ending the map 7-4 to Spacestation Gaming.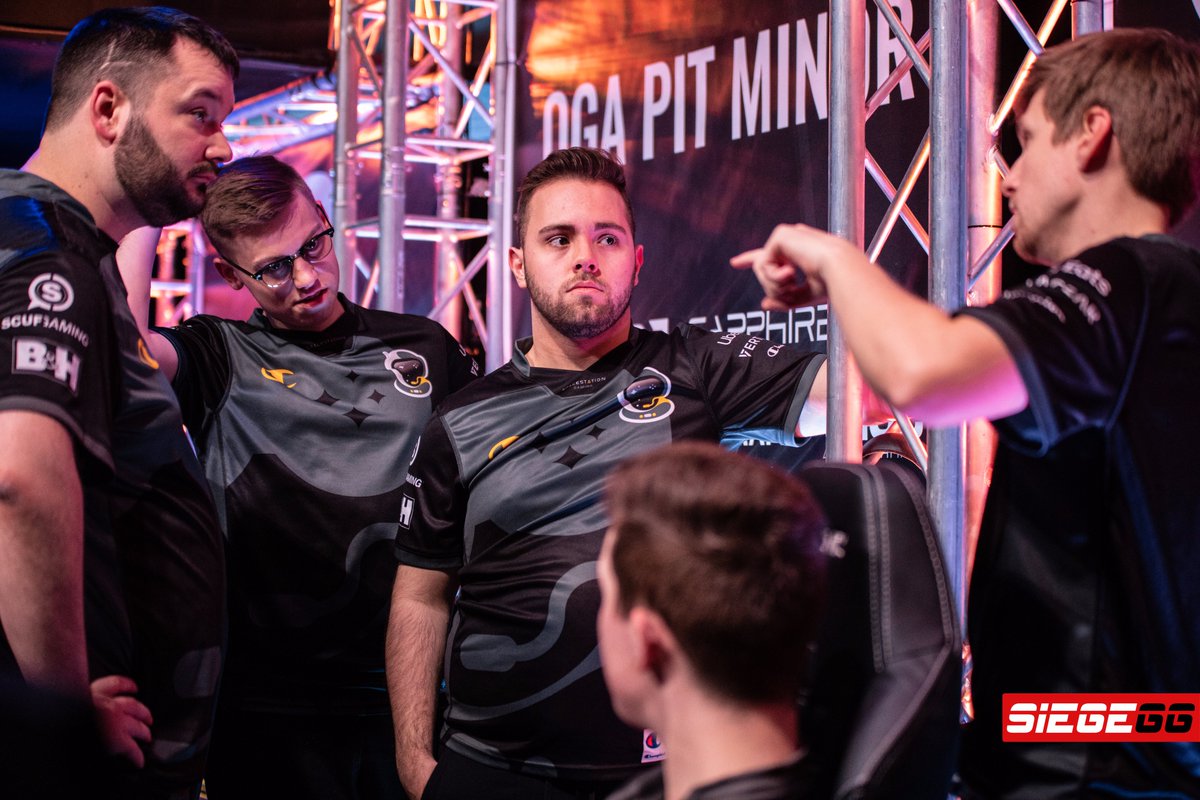 Up next was map two, Border, which was MIBR's pick that they had already played and lost to Liquid on Saturday, meaning SSG knew what to expect from them. They showed this right from the start, as on defence, Fultz ended the opening round with a triple kill on Maestro to take the lead. MIBR responded with two rounds of their own as cyb3r got a triple of his own before they returned to trading rounds back and forth all the way to overtime. Through these rounds, the standout play came as cyb3r secured the first and only ace of the game during round 5 on Zofia on one of many multi-kills across both teams.
With the teams on overtime on map two, SSG took the lead with double kills by Fultz and Bosco securing round 12 before yet another multi-kill by cyb3r put us onto the 15th and final round, a bloodbath for SSG. Despite MIBR getting the opening two kills, Canadian responded with three of his own, and, with additions from Rampy and Bosco secured the map, secured the series and a spot in the grand final!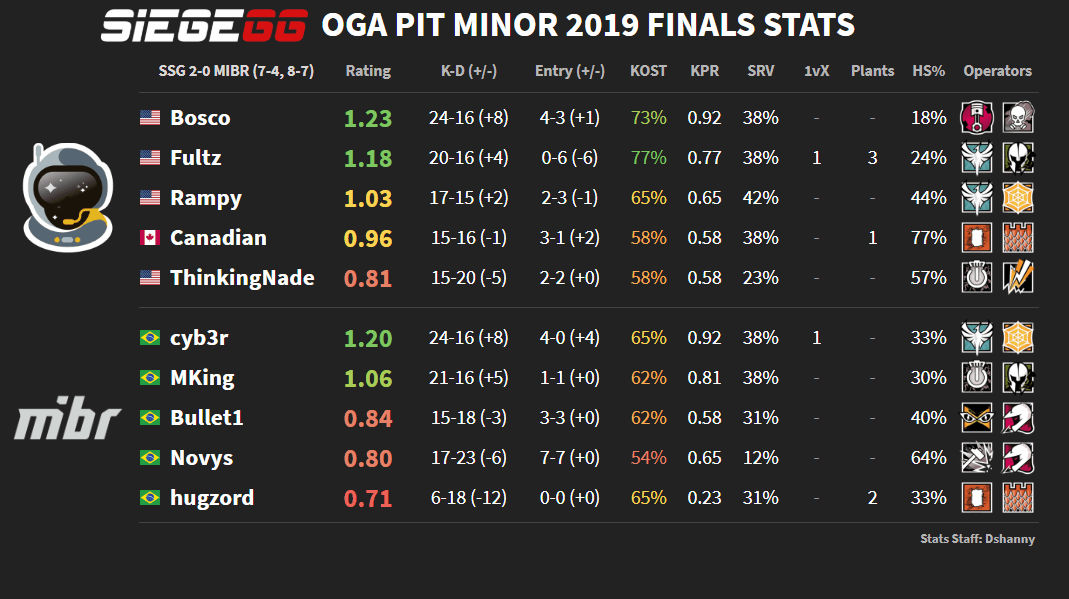 Grand-Final - Team Liquid vs Spacestation Gaming
Team Liquid: Nesk, Muringa, xs3xyCak3x, Paluh, psk1, Silence and Sensi (their co-coaches)
Spacestation Gaming: Bosco, Rampy, ThinkingNade, Canadian, Fultz, Lycan, sovsov3 and EkuL (their coach, assistant coach and analyst)
Previous results:
7-3 to Liquid at the Allied Minor Group Stages on Consulate

7-4, 7-4 to Liquid at the Allied Minor quarter-finals on Oregon and Villa
As they came through the tournament from the upper bracket, losing just a single map to MIBR across their three prior games. Across prior Minors, Liquid had finished joint-fifth at DreamHack Winter, third at the Allied Minor, and second at DreamHack Montreal 2019 as they work their way upwards to their second grand-final in a row. SSG, meanwhile, has finished DreamHack Winter 2018 in fourth place this time last year and two quarter-final exits at at the two NA events in 2019 -- DreamHack Montreal and the Allied Minor.
Coming into this matchup, the five maps to play, starting with Liquid's pick were Kafe, Clubhouse, Bank, and Border with Liquid banning Consulate, SSG banning Coastline, and Villa chosen as the free map win given to Liquid.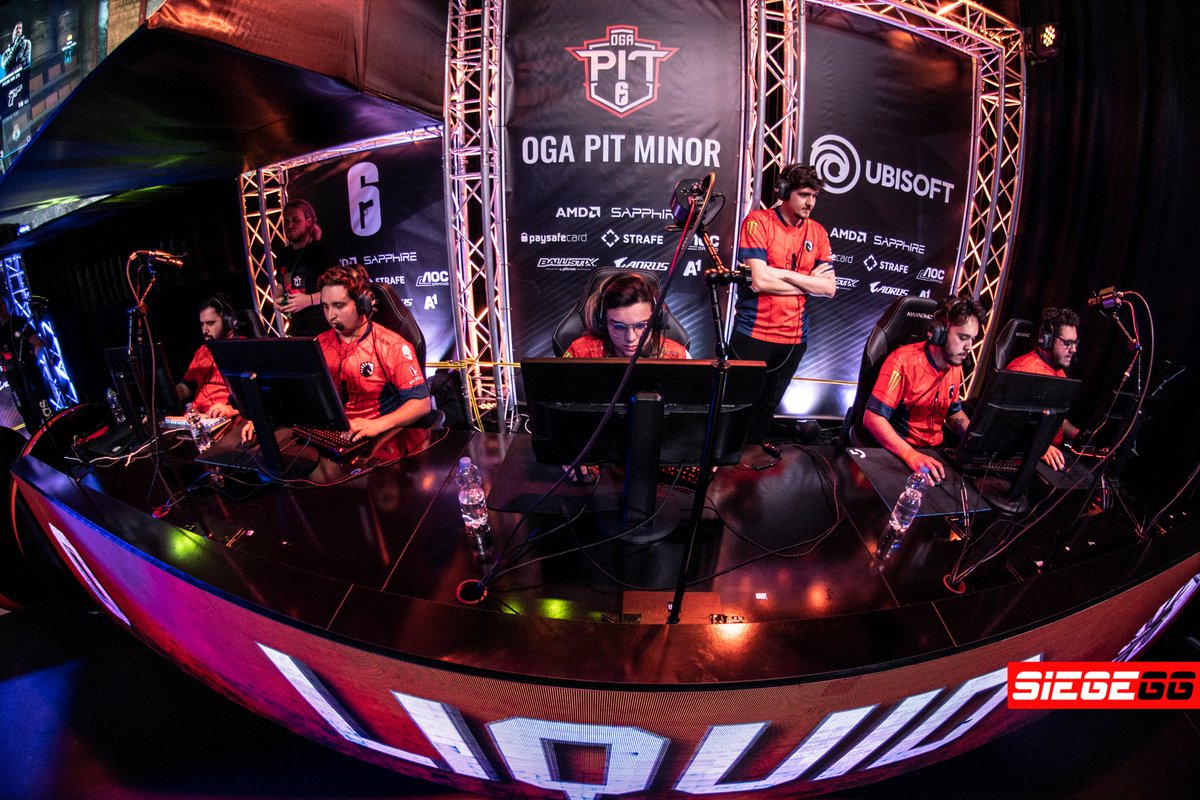 On Kafe, SSG began their defensive half on the secondary site of the Reding/Dining Room, which they took thanks to a triple kill by Rampy before Liquid responded with two late-round rushes to take otherwise dire looking rounds to push into the lead before round three was replayed due to an in-game bug. This rehosted round saw SSG take advantage as Liquid was forced to rush with five seconds remaining ending in a quick cutdown of the remaining attackers. A slip-up by Canadian on Clash and a kill by Nesk through two floors handed the Kitchen objective to Liquid despite the bans of Thatcher and Maverick with Liquid carrying this momentum through the remaining two rounds, which included an ace from Muringa, ending the half in 4-2.
Liquid then started their own half with the first Bar defence of the map as, unlike SSG, the Maestro and Jager bans weren't enough to scare Liquid away from the site. With these two banned, however, this meant that Mira was available and SSG was eventually forced to rush to the site while down in numbers, which went poorly for them. This four-round streak was then halted as SSG took a very strong round that will likely be remembered by this play by Paluh on the same stairway that Hicks famously secured a similar fate back in Season 7:
Despite this, SSG couldn't push this into a real comeback as Liquid took the final two rounds in somewhat strong results as Fultz was unable to clutch the 1v2 to end the map, 7-3 putting Liquid 2-0 up and just shy of the title.
Kafe was, however, Liquid's pick whereas Clubhouse, the next map, was both SSG's pick and SSG favoured. Liquid started the map on defence giving them an advantage of their own which they took by the balls with a clear basement defence and an effective 1v3 by Muringa on the CCTV objective before SSG finally got on the board after taking Liquid's offsite of Bedroom/Gym. SSG added to this as xSexyCake's Caviera pick fell flat before SSG failed to cover Canadian planting on round five forcing a rush by SSG which was quickly shut down. The map half eventually ended 4-2 to Liquid following a 1v2 victory by xSexyCake as SSG ran out of time.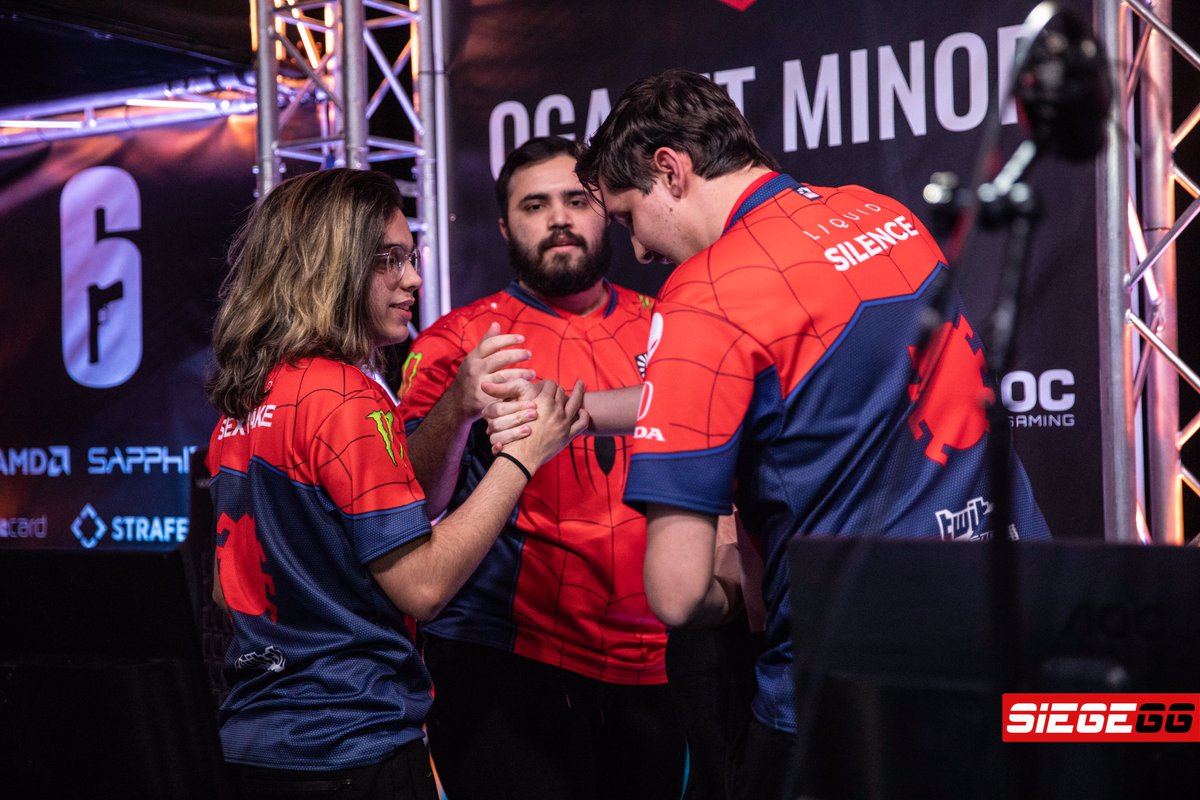 As the sides switched, SSG aimed to take advantage of the Thatcher and Capitao bans for themselves as they forced Liquid to rush into the Armoury/Church site with little information allowing SSG to get a round win of their own before Liquid's better individual gunplay showed up once again to be able to aggressively push into the Bedroom objective and hold down the map control to force SSG to make an ultimately unsuccessful retake. At this point, Liquid was up 5-3 on what could have been the final map meaning Liquid were eagre to take series point as they attacked the CCTV objective once again. With them getting open both the CCTV wall and the creating site lines into Cash Room Liquid then tried executing with Canadian's late flank causing Liquid's downfall in an incredibly close 1v1 win:
The very next round, as SSG went downstairs, the same happened once again as a late flank from Rampy this time led to a 1v1 victory of his own.
SSG rode these two clutches to get a flawless round 11 before CCTV saw Liquid take control of the site and get a plant down with seven players left alive and then hold down the rotations back to the site to push into overtime where SSG had the advantage by being on defence. Liquid attempted a rush on round 13, which was heard due to Sledge loudly hitting a hatch, causing a complete shutdown by SSG. The American's then rushed themselves to start, getting the bomb down with all ten players left alive, leading to muringa being left in a 1v4 situation and SSG taking the map, 8-6.
With this, the score was still in Liquid's favour at 2-1 with Liquid's map pick of Bank up next, meaning SSG still had a lot more to do. With Kaid and Echo both banned, the defence was surely weakened with SSG starting out on this side and opting to go to the middle floor objective of Tellers/Archive first. Liquid chose to push from the East to West as they took upstairs control fairly easily and opened up the Tellers wall before clearing out the defenders thanks to a 4k by Nesk. Liquid opted to do the same attack for round two despite attacking the downstairs site which saw yet another 4k with Nesk now being up 8-0 in just two rounds as they march towards both the map win and Paluh's kill record.
SSG ended this on round three as, after 10 unanswered kills, he was left in a 1v4 situation that he couldn't recover from putting Spacestation on the board. Following this, Nesk secured a triple to put him up at 13 kills on round four before Canadian shut him down, leaving Paluh and Fultz in a 1v1 with the bomb down, leading to a round-ending kill by Paluh. Nesk achieved just a single kill in the following two rounds as both teams achieved very strong rounds of their own pushing the scoreline to 4-2. A double C4 kill by Nesk on round 7 killed SSG's attack just as they were preparing to go for the attack while another double while defending CCTV put Liquid on map point.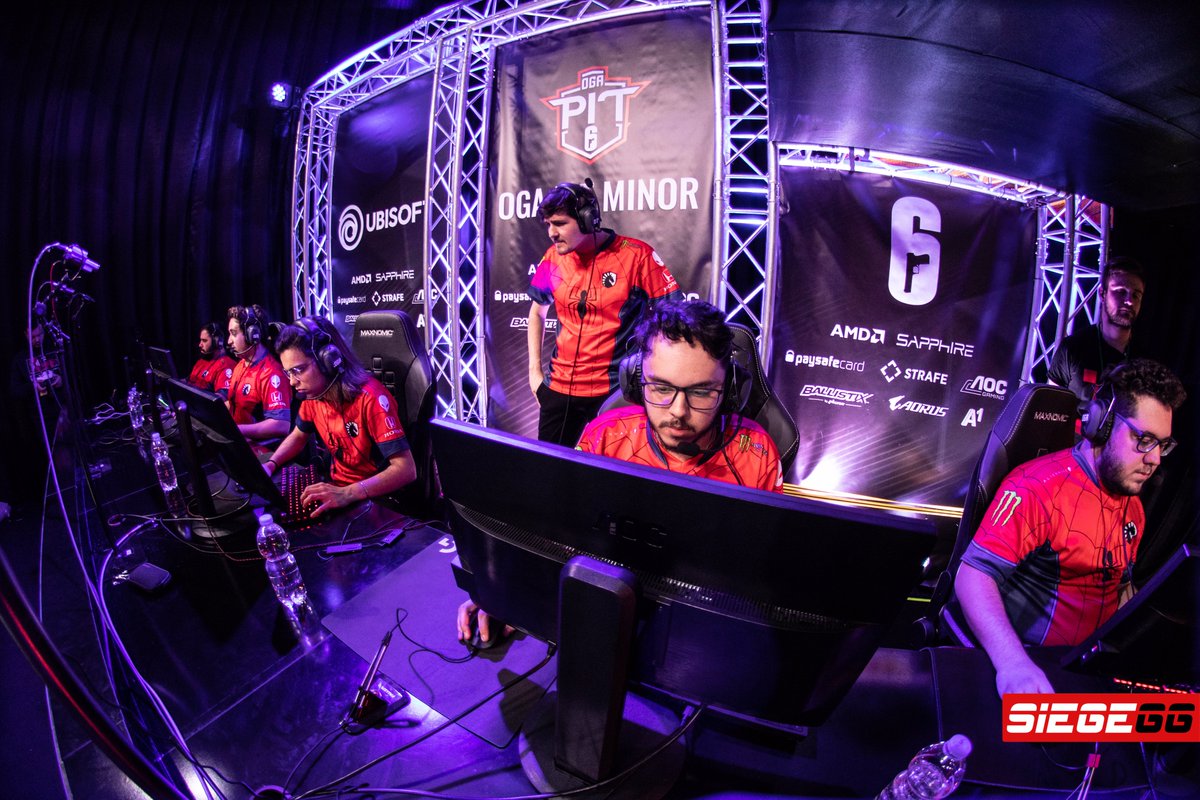 With Liquid now on map point, Nesk at a 4.5 K/D and both Bosco and Rampy both on zero kills, the Brazilian national champions were ready to lift the trophy with SSG looking out of it. This was delayed by a round as Rampy woke up to get a triple kill to help his team get a flawless round before Liquid finally secured it all on round 10 with a 7-3 scoreline!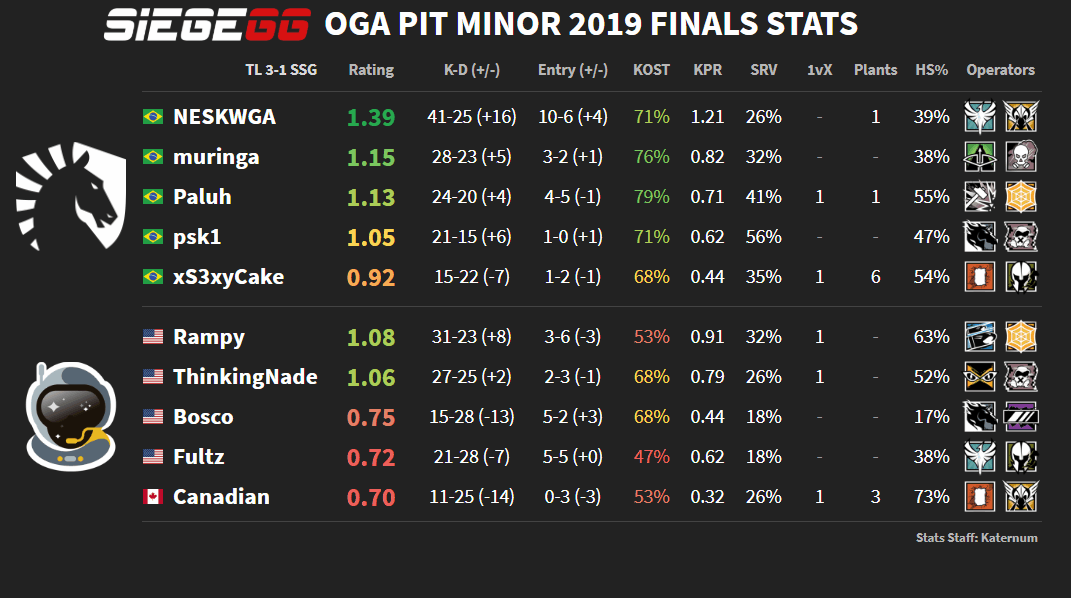 Final Standings
So with this result, the eight teams in attendance finished in the following standings:
1st - Team Liquid - $30,000 and a spot at the Six Invitational 2020
2nd - Spacestation Gaming - $15,000
3rd - MIBR - $8,000
4th - Luminosity Gaming - $6,000
5-8th - NORA-Rengo, G2 Esports, BDS Esports and Team Secret - $4,000 each
Team Liquid's next game will be when the Pro League kicks off in the first week of January while both Spacestation and LG's will next be in a week's time in the US Nationals were they face DarkZero and Team Reciprocity in their quarter-finals. Everyone but Liquid will also be in action in just over a week's time when the Six Invitational 2020 Closed Qualifiers kick-off as the teams compete for their last chance to secure a spot at the biggest R6 event in history.
---
Congratulations to Team Liquid for taking the title! You can view all of the weekend's matches during the event here, see our news coverage of the event here, and watch our highlights of every match on YouTube here!