After almost three years on R6's most prestigious roster, Spain's only consistently high-level player of Daniel "Goga" Mazorra Romero finally departed the team earlier this month after a series of disappointing results. Now, it has been announced that he has joined Team Vitality to replace Jordan "Quaal" Leroy.
Goga had previously helped the team to three Pro League titles, two Invitational cabers, the Paris Major shield, and the DreamHack Winter trophy, positioning himself as the third most successful player in the game alongside his teammates of Niclas "Pengu" Mouritzen and Fabian "Fabian" Hallsten.
This changed as Year 4 of R6 esports kicked off as they ended Season 9 ahead of a three-way tie for third alongside PENTA and Chaos, meaning they failed to qualify for the Finals for the first time in the team's history. This was then followed up as they were beaten to the Raleigh Major title by Team Empire, were knocked out in the group stages of DreamHack Montreal 2019 by Team BDS, and ended Season 10 behind the Vodafone Giants and Natus Vincere.

Also joining Team Vitality comes the German player of Lucas "Hungry" Reich just after being relegated from the Pro League last season. Hungry began his R6 career in Year 2 when, after two Seasons in the Challenger League, he joined the roster later known as 1UP and OrgLess for the 2018 Six Invitational where they defeated Team Vitality (later known as PENTA) and lost to Evil Geniuses twice to go out in the group stages. This team then finished Season 7 in joint-third place in the European Pro League before Hungry (alongside PARAA) had a very public exit from the team after an internal falling out a few weeks into Season 8.
As the second half of Season 8 kicked off Hungry joined the PENTA roster to replace Voy and since finished the 2019 Six Invitational in the group stages, finished Seasons 8, 9 and 10 in fifth, fourth and seventh place and was crowned the German champions after winning the Castle Siege 2018 tournament. Now, after losing to forZe in the Pro League playoffs.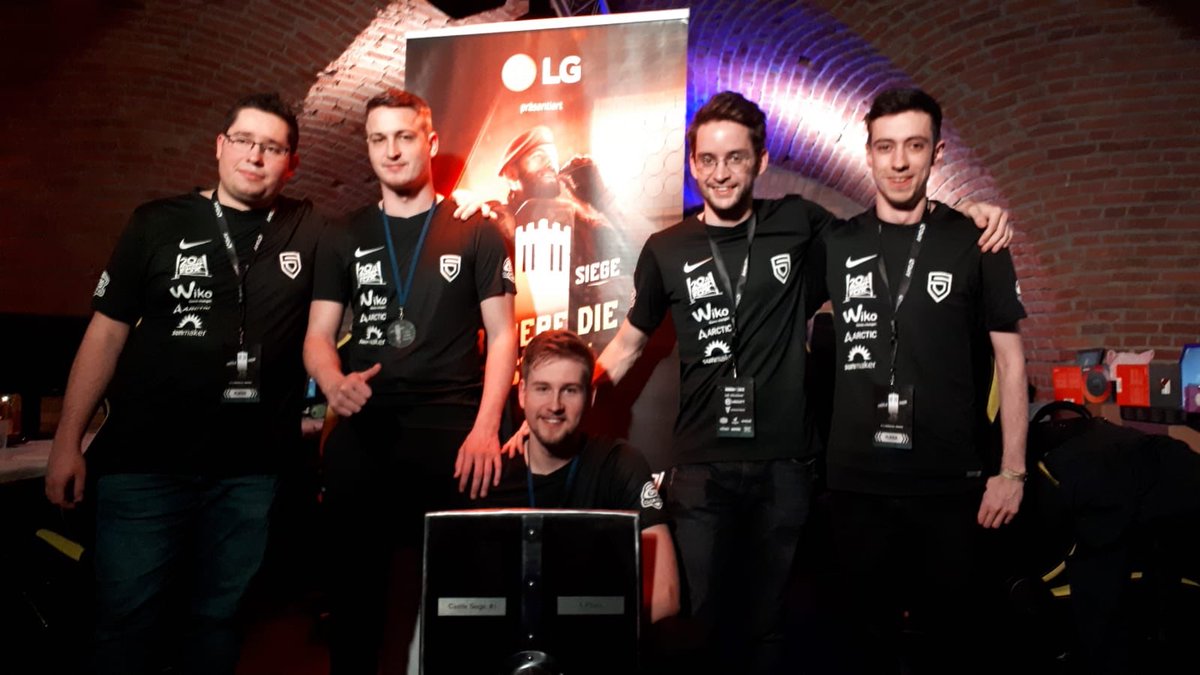 With this demotion, Hungry has now left this team to join the Team Vitality lineup for the Six Invitational qualifiers and Season 11 of the Pro League.
The Team Vitality organisation has been in Siege since Season 1 on the Xbox, finishing Season 1 in joint-third, winning Season 3, and finishing as runners-up at the 2017 Six Invitational before transitioning to PC with a new roster. Their first PC team, later known as Mock-it Esports and PENTA, found success at the Coupe de France 2017 French tournament but was ultimately relegated to the Challenger League for Season 6, leading to the organisation to pick up its current roster for Season 7.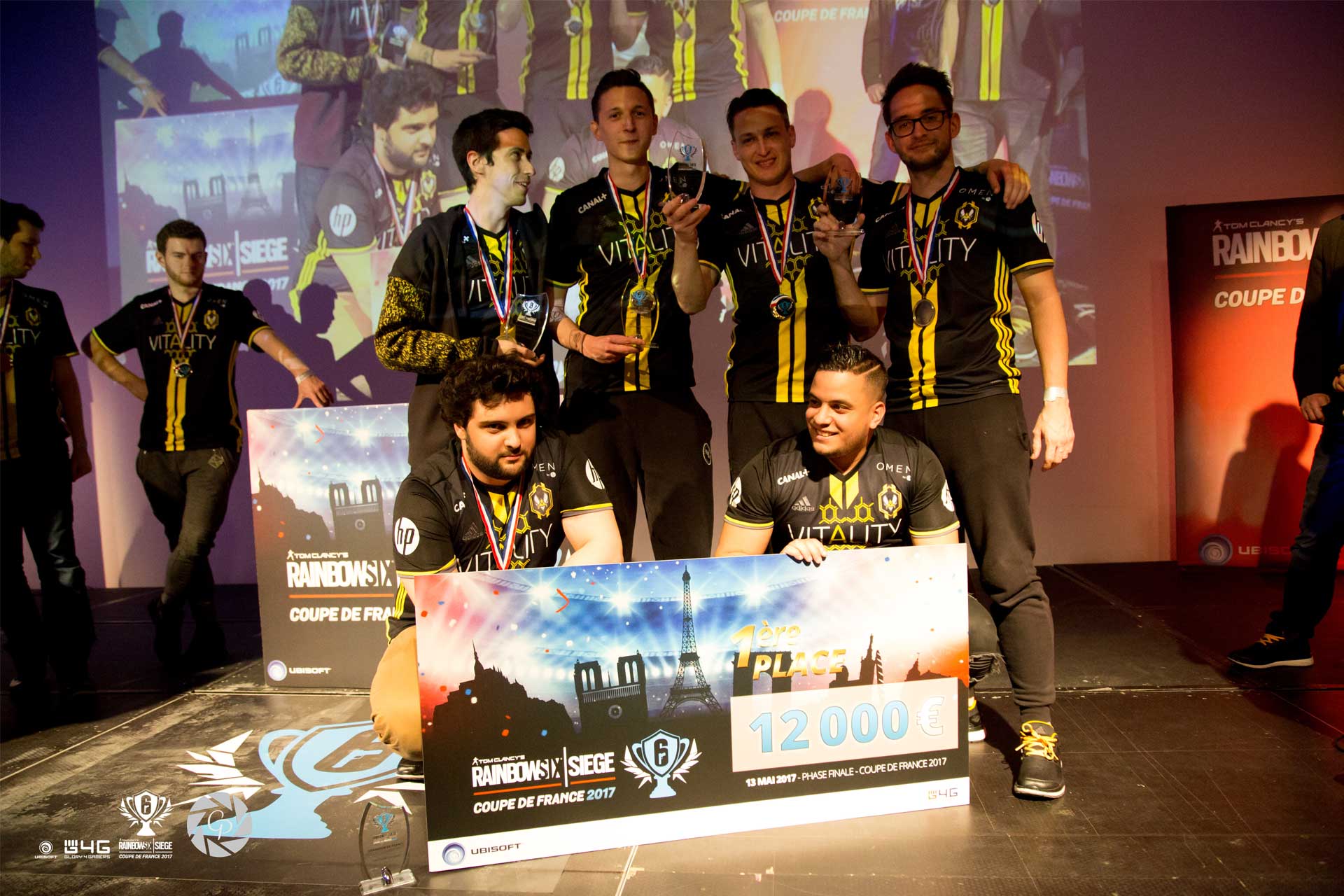 This team has also been around since Season 1, but failed to secure as much success as their French counterparts. The team finally won their first tournament at Gamers' Assembly 2018 -- two years after they first formed -- but almost completely fell apart later that year as two of its oldest members of Florian "ZephiR" Perro and Adrien "RaFaLe" Rutik left following a demotion to the Challenger League for Season 9. Now, after making their way back to the Pro League, finishing in the 6 French League as runners-up, and Season 10 in the mid-table, they have brought on two non-French players to boost their chances ahead of the 2020 Six Invitational qualifiers and Season 11 of the Pro League.
With this change, it means that for the first time in R6's history, Team Vitality won't have a French-core roster leaving just BDS Esports as the lone French majority team in the Pro League.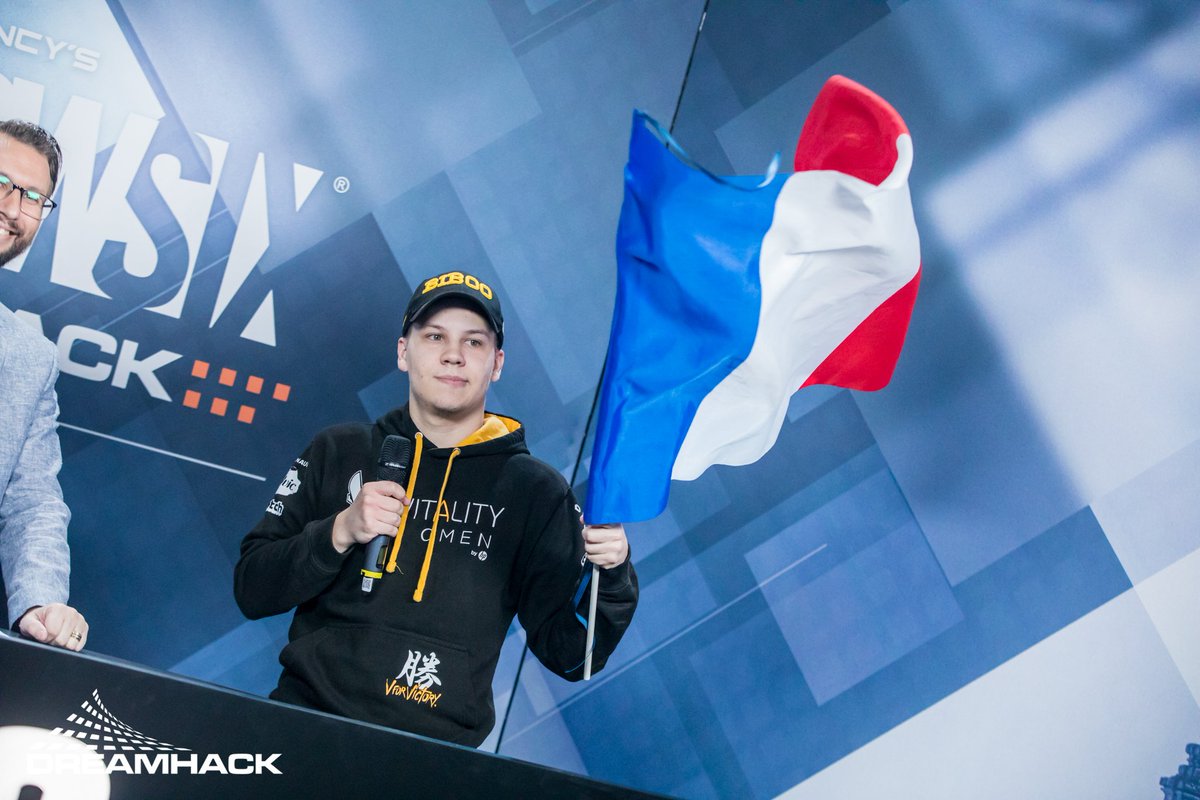 We spoke to both Goga and Hungry as well as the team's captain, Bastien "BiBoo" Dulac, and their coach, Laurie "Lyloun" Lagier, about the change to learn what this means for the roster going forwards:
To Goga:
This will be your first new team in almost three years; how will you be settling into this new environment?
It will definitely be an adjustment working with a new team after having the same teammates for so long, but I'm excited to have the opportunity to continue playing. Vitality has been super welcoming throughout the whole process which has made the transition really easy.
Your pedigree would have certainly attracted the attention of teams across the globe -- what made you choose Team Vitality?
Choosing a team came a lot down to the offer and the Vitality one was the best out there. I wanted to join a team capable of fight against the best teams. I am super excited to see what we can accomplish.
How well do you think this lineup can do next season as you face the toughest lineup of teams in the EU region's history?
We have the potential to play against the best teams.This lineup was made to win and that's our objective. We are working hard and we expect us to get good results in the upcoming season.
To Hungry:
This marks a return to the Pro League for you in Season 11 -- something that was looking uncertain after the PENTA relegation. Why choose Vitality for the switch?
When we dropped to challenger league I got asked by Vitality for a trial phase. So I trialed with them and it was pretty good! I like how the team work and the staff around them, it feels like a really good professional environment. So basically I chose Vitality because I feel very comfortable in the team and I'm sure we can be one of the best teams.
Could you shed light on the PENTA situation that saw your team fall from almost-qualifying to Finals to relegation?
I don't want to say much about this situation, only what I can say is, that since the Allied Minor we had a lot of problems in the team, which we couldn't get solved and we all kinda lost the team spirit. I wish them nothing but the best and I hope I can see them in the pro league again next season!
To BiBoo:
How exactly do you anticipate Goga and Hungry's addition will be a boost to the team?
For Goga i think there is not much to say, he is the best support player of the world, multiple Pro League champion, Major Paris champion, Major Raleigh finalist and back to back Six Invitationnal champion so except crazy people everyone wants a player like him in his team. We directly saw the change when he joined and I'm sure we will make great things with Goga.

For Hungry since we started playing with him we have more and more possibilities in our games because he used to be a shotcaller with a different gamestyle. I know he is a very good player and he can bring us something new to achieve our goals. Now with these two additions we have all the tools in our hands to win.
Will there be any upcoming role changes?

What i can say is everyone fits good on their roles and the team is feeling good and ready for the Six Invitationnal Close Qualifier.
Why did you choose Quaal to be replaced in the team and Spark to be benched?
The staff and the team choose to replace Quaal because we think that with a player like Goga we can achieve way more. Quaal was a very good player but support hard breached wasn't his main role, sometimes we were struggling on basic stuff and we knew that an experienced player like Goga will correct this directly.

For Spark, it's different, we made tryouts with him and we also made some with Hungry. In the end, these two options were very good but different and the team chose Hungry to have a bigger change and start a new journey.
Team Vitality's next game will be tomorrow against Mkers when the Six Invitational closed qualifiers kick off in Europe which they will play with the new lineup:
Bastien "BiBoo" Dulac
Loïc "BriD" Chongthep
Teemu "Stigi" Sairi
Daniel "Goga" Mazorra Romero
Lucas "Hungry" Reich
Laurie "Lyloun" Lagier (their coach)

---
Martin "Spark" Eberhard (their substitute)