Update (22nd November):
The German player of Pascal "Cry1NNN" Alouane has joined G2 Esports to replace Goga ahead of their OGA Pit appearance in two weeks time.
After rotating through a number of German line-ups in 2018, Cry1NNN made his Pro League debut in January this year against G2 after replacing BakaBryan on Mock-it Esports. Since then he went with the roster to the 2019 Six Invitational where they managed to beat Team Liquid (2-1), before being acquired by Natus Vincere at the beginning of March and being relegated to the Challenger League eight weeks later (following a draw to G2 Esports). Since then he has been crowned German champions for the second time in his career and finished Season 10 of the Challenger League in fourth place with a 1.24 rating, the fourth highest in the league.
Now, he moves from the Challenger League squad over to G2 Esports as they aim to bounce back from a rough six-months and both qualify for and win the 2020 Six Invitational.
---
After failing to defend their Six Major title in Raleigh and not qualifying for their second Pro League Finals in a row, G2 Esports has opted for another roster shakeup. Departing the team will be the longtime player Daniel "Goga" Mazorra Romero.
The core roster of Goga, Niclas "Pengu" Mouritzen, Fabian "Fabian" Hällsten, and Joonas "jNSzki" Savolainen has undoubtedly been the greatest in the game's history, with seven international titles compared to their closest rivals' two. The roster first came together for the Six Invitational 2017 qualifiers alongside Niklas "KS" Massierer and Vincent "Falko" Baucino, first tasting success with a Season 4 title victory and made it double the following season before finally falling to Black Dragons during the Season 6 semi-finals in their only meaningful defeat of Year 2.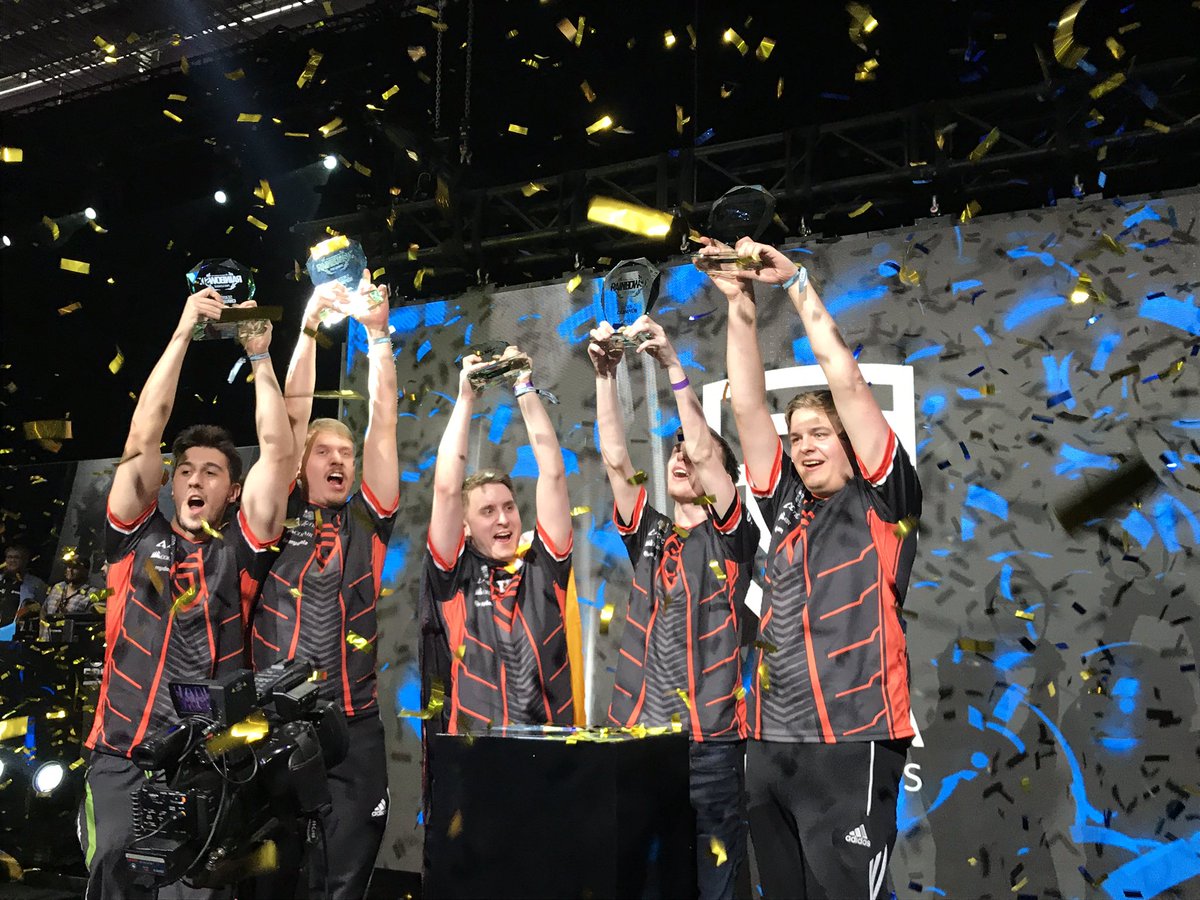 Following this, the team replaced KS with the reigning Pro League champion of Ville "SHA77E" Palola and together they went on to secure their famous reverse-sweep over Evil Geniuses to take the 2018 Six Invitational title. However, with SHA77E leaving the team just before the Season 7 Finals, the team had to draft in Juhani "Kantoraketti" Toivonen as an emergency replacement -- a move later made permanent. Despite losing this to Team Liquid in the grand final, the roster was soon picked up by G2 Esports and secured victories at the next four events they attended -- the Paris Major, Season 8 Finals, DreamHack Winter, and 2019 Six Invitational -- with this five-man lineup reaffirming their stranglehold over the scene.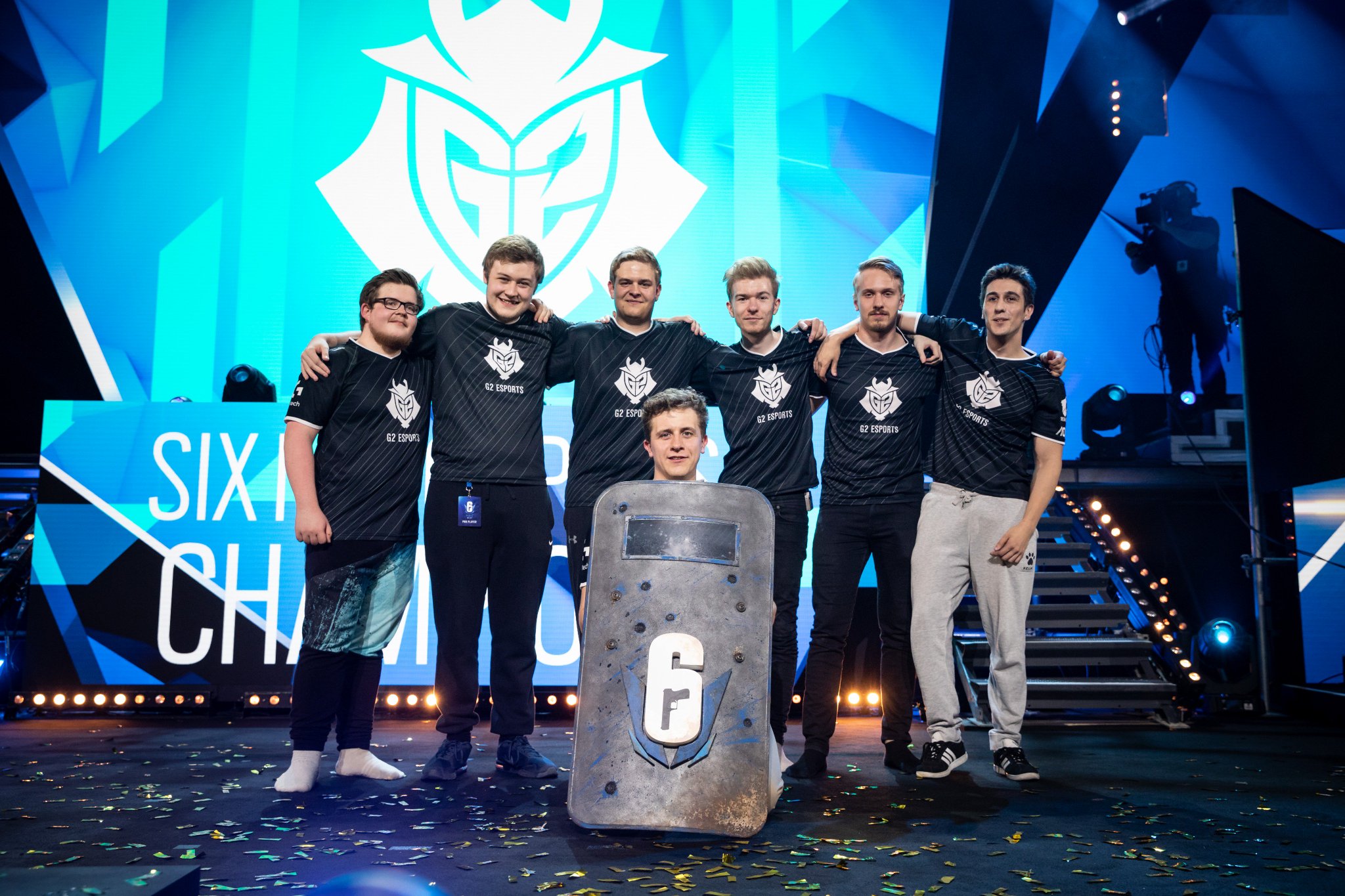 Despite this, Year 4 of R6 esports led to a notable drop in their success with G2 failing to make it to the Pro League Finals in Season 9, leading to jNSzki being replaced with Aleksi "UUNO" Työppönen. This change did not yield silverware, however, as it was followed by a defeat in the Six Major Raleigh grand final against Team Empire as the team lost its first LAN matchup in over a year. Now, after G2 failed to make it to the Pro League Finals once again, the team has continued their tradition of making a roster change after each failed season and has dropped their secondary support player of Goga.
For now, Goga's future is unclear, but as the third most successful player in R6 history he will likely have plenty of options open. G2's next challenge will be the OGA Minor on the 6-8th of December as they aim to qualify for the 2020 Six Invitational and defend their title as World Champions with the following roster:
Niclas "Pengu" Mouritzen
Fabian "Fabian" Hallsten
Juhani "Kantoraketti" Toivonen
Aleksi "UUNO" Työppönen
Thomas "Shas[O]Udas" Lee (coach)
Kevin "Sua" Stahnke (coach and analyst)