Following a grand final and semi-final defeat at the hands of Natus Vincere at the Season 10 Finals for DarkZero Esports and Team Reciprocity, respectively, the two North American teams are once again in flux. This time, though, the situation is somewhat unique, with the two trading players with each other -- DarkZero's Zachary "Nyx" Thomas for Reciprocity's Alexander "Skys" Magor.
Skys was crowned a Rainbow Six world champion on the Xbox at the 2017 Six Invitational and finished joint-third at the Season 3 Finals before his swap to PC that saw him and his team, Elevate, finish joint-fifth. The next season saw him and his teammates make it to their first-ever PC grand final, but PENTA Sports (now G2 Esports) once again stood in Elevate's way as they had the season prior. After then being relegated from the Pro League in both Seasons 7 and 8 on Counter Logic Gaming and Obey Alliance, Skys joined the Reciprocity roster ahead of the 2019 Six Invitational.
The team, recently having become the DreamHack Montreal champion prior to Skys' addition, finished as the top placed North American roster at the Invitational after being knocked out by G2 Esports in the semi-finals. Most recently, Skys and Reciprocity attended the Season 10 Pro League Finals in Tokoname, where the North Americans finished joint-third once again.
Zachary "Nyx" Thomas, meanwhile, began his career much later one after joining SK Gaming in June last year. Since then, he has attended both the Season 9 and 10 Finals -- losing to the eventual champions in both events -- fell to forZe and FaZe Clan at the Raleigh Major group stages, and finished joint-fourth and joint-fifth at DreamHack Montreal 2018 and 2019.
In this 18-month long career, he has certainly achieved a lot, but with both DarkZero and Reciprocity feeling like they should've achieved more at the most recent Pro League Finals two weeks ago, they have opted to both make changes with the two players heading opposite ways. DarkZero team captain Kyle "Mint" Lander joked about the change, saying, "We made the finals of a tournament, we'd have to be the most NA team to make a change".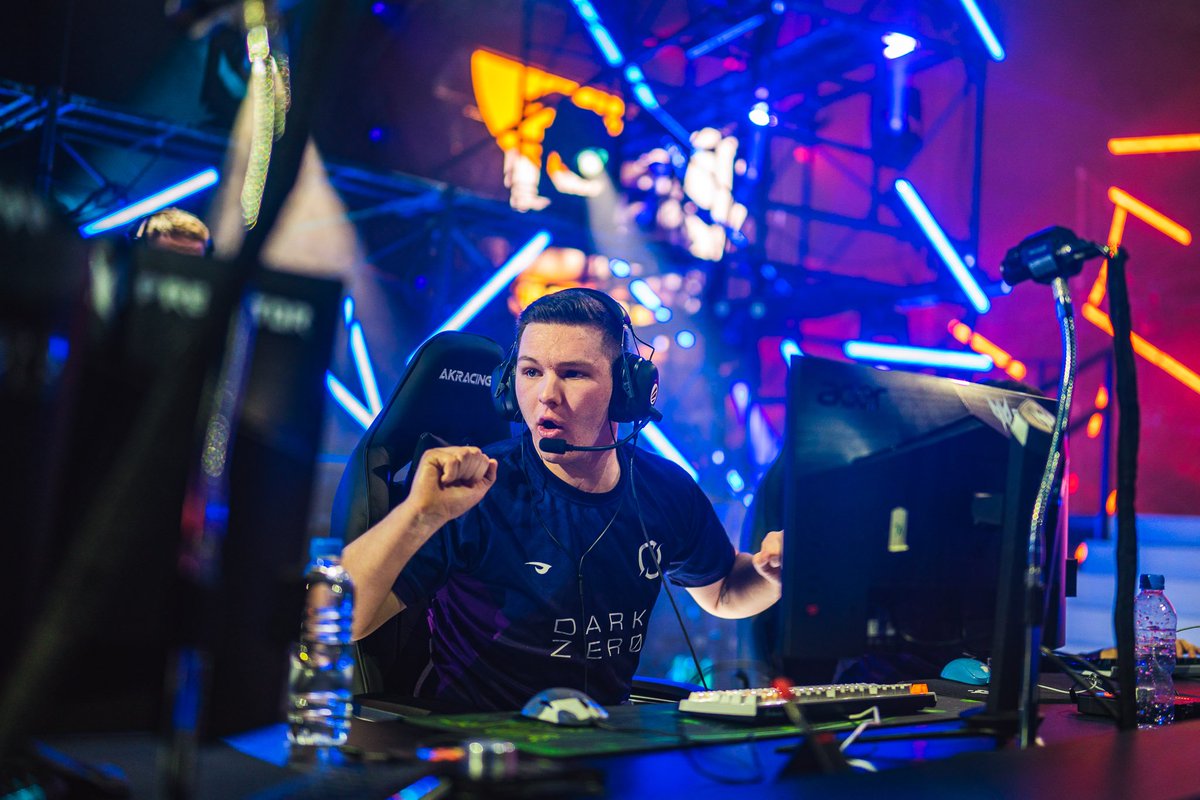 This change, therefore, means that the famous NA duo of Skys and Gabriel "LaXInG " Mirelez has once again been broken up after a total of 27 months together, while the two cousins of Nyx and Matthew "Hotancold" Stevens also separate on DarkZero.
Both DarkZero and Reciprocity's next games will be in just over three weeks at the 2019 US Nationals Finals in Las Vegas where they will compete for the top share of the $156,000 prize pool and the title of Team USA. There, DarkZero will first face Spacestation Gaming with the following roster:
Kyle "Mint" Lander
Paul "Hyper" Kontopanagiotis
Matthew "Hotancold" Stevens
Brandon "BC" Carr
Alexander "Skys" Magor
Jordan "BKN" Soojian (coach)
Team Reciprocity, on the other hand, will face Luminosity Gaming with the following roster:
Davide "FoxA" Bucci
Alexander "Retro" Lloyd
Gabriel "LaXInG" Mirelez
Mark "MarkTheShark" Arismendez
Zachary "Nyx" Thomas
Anthony "HOP3Z" Lee (coach)