Having been just two rounds away from qualification to the Season 9 Finals in Milan, Team Reciprocity will be very glad that a similarly close margin this season did not see them miss out on qualification to Tokoname.
After the disappointment that had seen Evil Geniuses string three rounds in a row to go from 4-5 down to get the win, Team Reciprocity were more than happy to return the favour this season, securing second by virtue of a superior head-to-head record. In fact, Season 10 had started with a strong 7-3 takedown of EG to set the tone, but a potential early joint-first place was curtailed by the later-relegated Rogue who held them to a draw.
Spacestation Gaming (SSG) also fell in a close game in the second week, but just as in the first, Reciprocity were reeled in when Luminosity Gaming took them down 4-7. Nevertheless, Reciprocity piled on with wins against Team SoloMid and the later-relegated Soniqs, but once again lost -- this time to eventual North American champions DarkZero. Having also been eliminated in the Six Major qualifiers just four days prior, they had a lot of soul-searching to do over the break to ensure their Tokoname and Six Invitational qualification.
This need for soul-searching became even more apparent after their disastrous DreamHack Montreal outing that saw them eliminated in the groups with just one win to their name. What was particularly concerning is that while Reciprocity did beat Chaos, they had lost to their domestic competition -- Rogue and Spacestation Gaming. Returning to the Pro League, this concern grew as Evil Geniuses struck back, defeating Reciprocity 7-5, but the two round-differential in head-to-head would be crucial at the end of the season.
Much to their fans' dismay, though, it seemed that Reciprocity had lost their winning touch as a Canadian-led SSG beat them in a comprehensive 7-3, but wins against Rogue and the Soniqs while EG could only draw against both those teams put them right back into the fight. It was then Team Reciprocity's turn to get hit by two draws in a row -- against a rejuvenated Team SoloMid and then DarkZero -- but a loss against Luminosity and then a final-day loss to DarkZero pushed EG down the pecking order, and Reciprocity rose to snag the Tokoname and Montreal tickets by a margin of two rounds.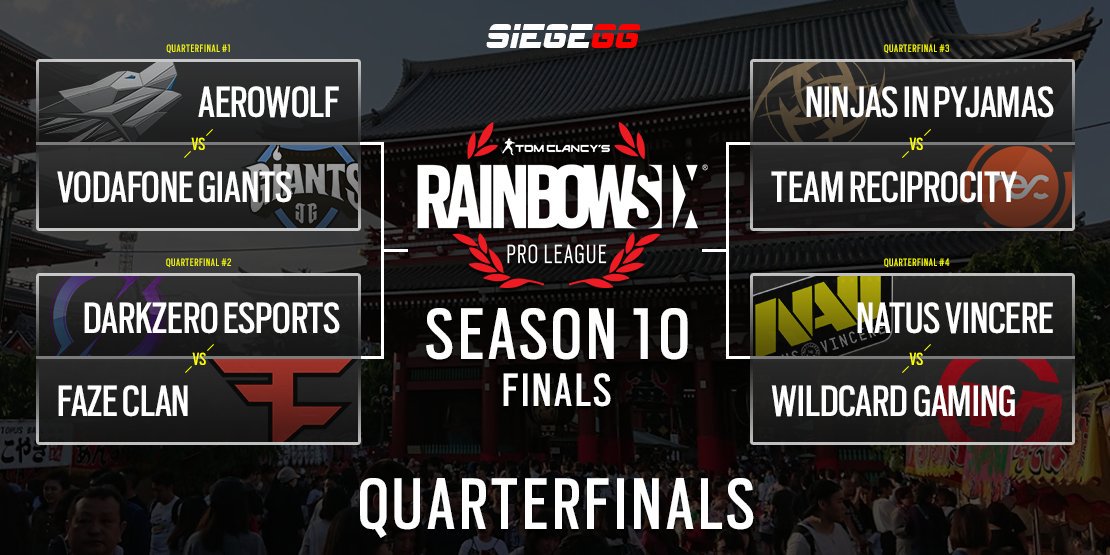 Now pitted against Ninjas in Pyjamas in a rematch of their 2-1 win at the Six Invitational 2019, Reciprocity will be hoping they have made enough strides to beat them again, and then win against the winner of the Natus Vincere and Wildcard Gaming match. To know more about their preparation, SiegeGG spoke to Alexander "Skys" Magor:
Your team had a fantastic showing at the Six Invitational, but has had reduced success since. What has been the cause and how is that being remedied for Japan?
The Invitational was sort of the honeymoon phase of me joining the team and sort of adjusting to how Reciprocity (REC) plays Siege, and for whatever reason we just clicked. At the Invitational, I was the in-game leader a lot with Mark, and everyone listened and communicated very well off that. Heading into the Pro League season, we didn't really have an IGL we just sort of stuck to the script of a strategy and relied on individual skills to make things happen, which obviously didn't work that well this season.

After losing 7-3 to Spacestation Gaming in the second split, I suggested role changes for comfort for people on the team and to take over in-game leadership, which we had tried to do before last season but had not worked because not everyone was committed to having a "stricter" in-game leader (IGL). Second time around, though, people fully committed and we finished the split with three wins and two ties. Since I have taken over the IGL role, I think we have become more disciplined and rely more on teamwork to win matches than we have on individual plays.
It came down to the wire against Evil Geniuses this season, and you only made it through on head-to-head. Were there ever any doubts?
We should have won the Evil Geniuses game in the second split, 100 percent. We were up 5-1 at one point, I believe, and just kept letting rounds slip by giving Nathan "nvK" Valenti and Morquis "Modigga" Hribar constant 1v1s and kept stalling on attack instead of playing together. I think at one point, I literally had a 10-0 K/D ratio.

EG took advantage of that and kept their cool, which allowed them to come back and beat us. I had a little doubt that DZ wouldn't beat them on the final play day because they had nothing to play for, but I am very glad they took it just as seriously [as they did other games].
Your team is one of very few to have not made a roster change since the Invitational. How have you made strides and worked to bring your roster from third in NA to second?
Having a team house helps with keeping a roster consistent because you can keep people accountable. If we didn't have that, then I do think a roster change would have happened, which could have been me leaving or something else, but that's irrelevant. We just continue to grind and do our best to improve as individuals and teammates.
Going up against Ninjas in Pyjamas is sure to be a tough challenge given their domination in Latin America. How do you anticipate this clash of metas to go, and what is your game plan?
Reciprocity celebrating their win against Ninjas in Pyjamas at the Six Invitational 2019 (Photo: Bruno Alvares)

We have played Ninjas in Pyjamas (NiP) before and have defeated them. NiP has very strong fraggers and aimers in Muzi & Psycho, so we just have to play our game and make sure they don't pop off.
When doing preparation for a LAN event, how much do you prepare for the first, known opponents and how much for the possible others after?
Us players mainly focus on our first match, because if we can't win that, then it all goes to waste. For the future opponents at an event, preparation already begins by [our coach and analyst] Anthony "HOP3Z" Lee and Thomas "Robn" Linden as soon as the team qualifies for an event.
No roster here has won the Pro League, with Retro being the only PC champion and yourself and LaXInG the two Xbox champions. How well do you fancy your chances?
We aren't underestimating anyone, but we are very confident in ourselves.
Do you have anything to say to your fans at home and internationally?
Everyone on our team genuinely appreciates the support wherever you're from, and we hope to make you guys proud and bring a title back to North America.
---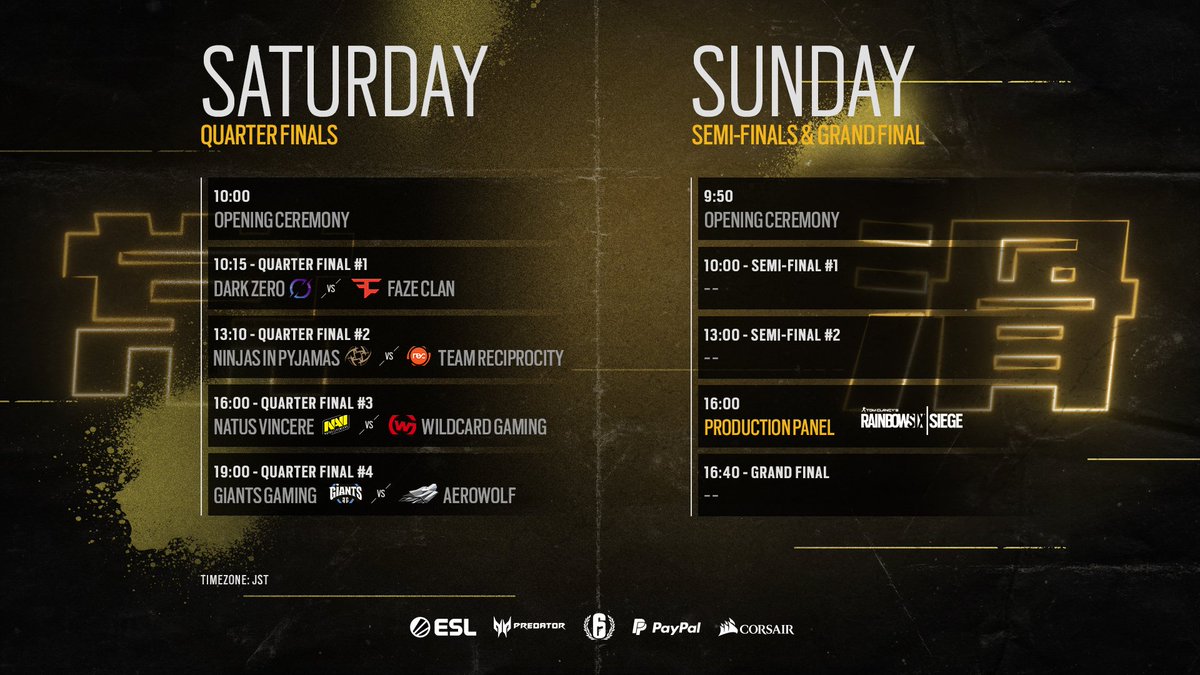 Catch Team Reciprocity in action next weekend as the Season 10 Finals get underway, with action slated to start on both the 9th and 10th of November at 10 AM JST (UTC+9). Reciprocity will first take on Ninjas in Pyjamas, and if successful will then face either Natus Vincere or Wildcard Gaming on their potential journey to the Grand Final.