Jump to:
Schedule and Format
Over the last week, we saw an open qualifier in which any team could play to be invited to the closed qualifiers alongside Pro and Challenger League teams. The closed qualifiers will now take place from October 21st to November 6th, with the top two teams from each region -- NA, EU and LATAM -- joining two invited teams from APAC (the teams and method for selection is unconfirmed at the moment) at the LAN Finals on the 7th and 8th of December.
The closed qualifiers consist of a single-elimination best-of-three map bracket with the following dates:
Latin America
Oct 21st - LATAM Ro16 #1-3

Oct 24th - LATAM Ro16 #4-6

Oct 28th - LATAM Ro16 #7-8, QF #1

Oct 31st - LATAM QF #2-4

Nov 4th - LATAM SF #1-2
Europe
Oct 22nd - EU Ro16 #1-3

Oct 26th - EU Ro16 #4-6

Oct 29th - EU Ro16 #7-8, QF #1

Nov 3rd - EU QF #2-4

Nov 6th - EU SF #1-2
North America
Oct 25th - NA Ro16 #1-3

Oct 27th - NA Ro16 #4-6

Oct 30th - NA Ro16 #7-8, QF #1

Nov 2nd - NA QF #2-4

Nov 5th - NA SF #1-2
All playdays start at 4 PM local time (BRT/CEST/EDT) and are played back-to-back. A grand-final won't be played in each region as it is not needed.
Teams - Europe
Starting in Europe, there are four Pro League teams participating -- G2 Esports, PENTA, Chaos Esports Club and Team Vitality -- as Giants, Empire, and Na'Vi already have a Six Invitational spot and don't necessarily need to attend this one, while GiFu are likely unable to afford the travel costs to Croatia even if they win the qualifier as they don't have an organisation at the moment.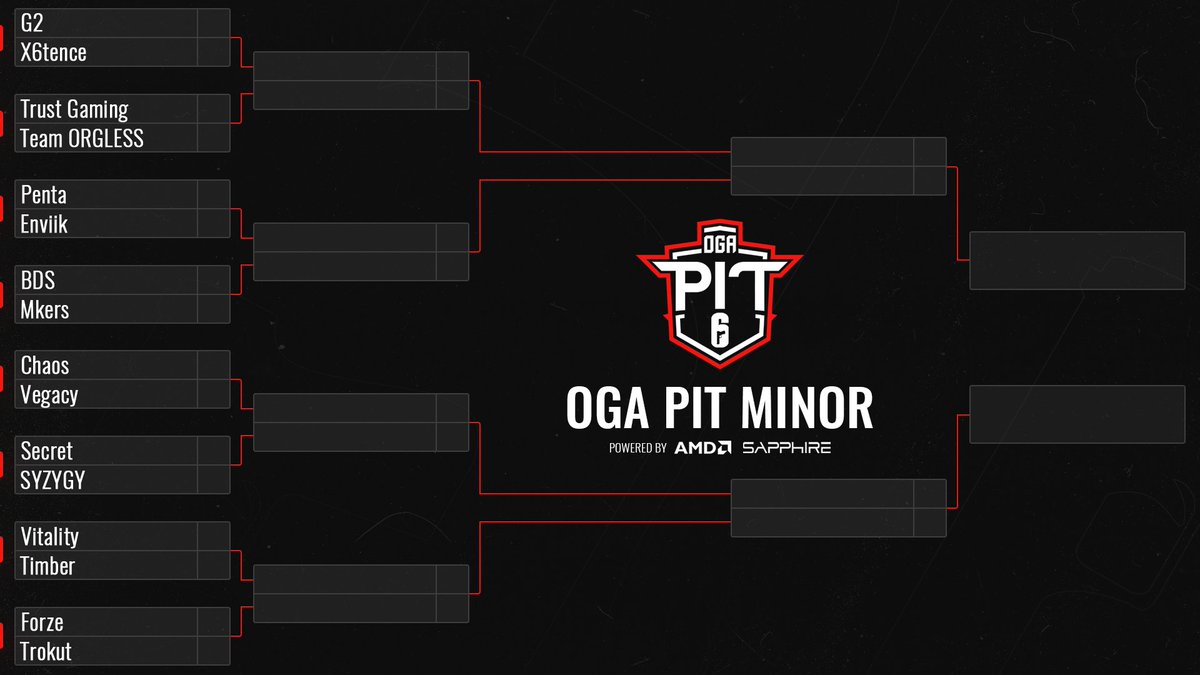 A lot of attention, however, won't be on these Pro League teams but on the Challenger League teams of forZe, Team Secret, and BDS Esports, who have all proven themselves to be three of the best teams in the world at major LANs over the past few months. Particularly interesting will be the likely matchup between PENTA and BDS as a possible preview of the upcoming Pro League relegations, a possible rematch between G2 Esports and BDS Esports -- which was the must-watch matchup from DreamHack Montreal -- and a chance to see how Secret and forZe performs against mid-level Pro League teams such as Vitality and Chaos further into the bracket.
Aside from these teams, also playing will be the remaining Challenger League teams of Trust Gaming -- who have beaten both LATAM favourites at previous Minors -- Orgless, and SYZYGY, as well as the Spanish champions of x6tence, the Italian champions of Mkers, the ex-Nordic champions of Enviik, and three relatively unknown teams of Trokut, Timber, and Vegacy.
Teams - North America
Just as in Europe, effectively every major team that doesn't already have a Six Invitational spot signed-up including the Pro League teams of Spacestation Gaming, Rogue, the Soniqs, Luminosity Gaming, and Evil Geniuses. DarkZero and Team Reciprocity already have a Major spot for finishing in the top-two in the Pro League, and Team SoloMid do for winning DreamHack Montreal 2019.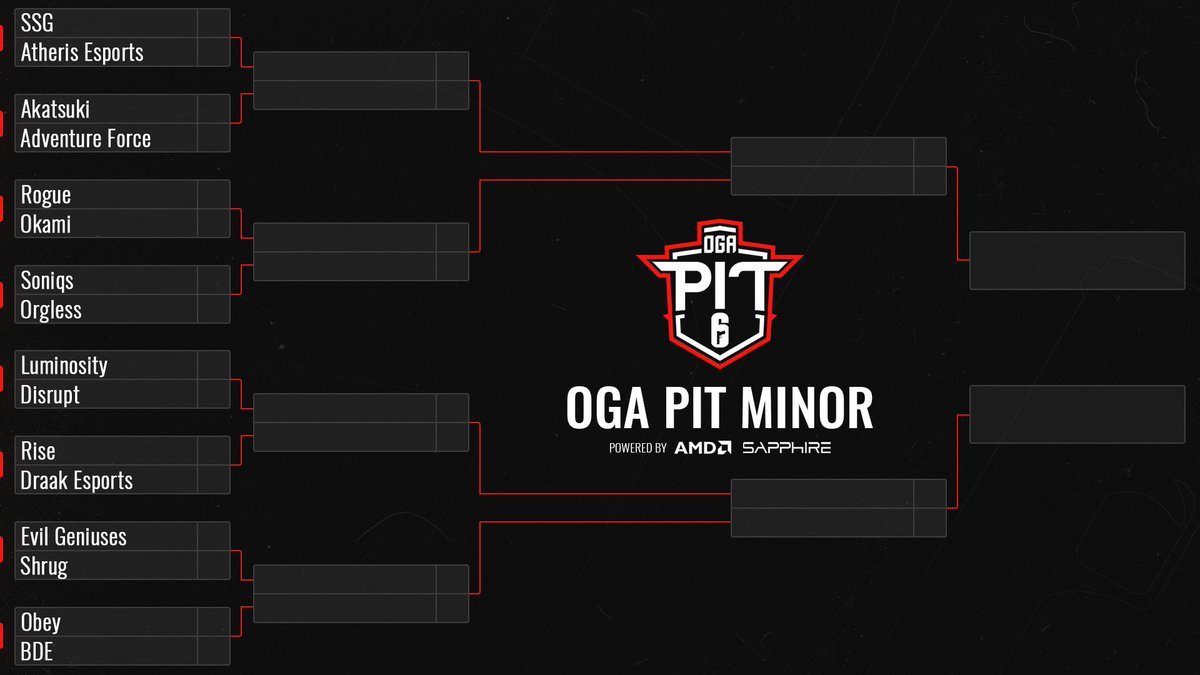 Alongside these five Pro League teams, all but one Challenger League teams will be participating, with just 2Faced missing, meaning we'll likely see a number of upcoming Challenger League and Pro League relegation matchups previewed in these qualifiers -- an excellent chance to see how tier-one and two in North America truly stack up. To round out the sixteen teams we have Atheris Esports, the runners-up in the 2019 Mexican Championships, Draak Esports, who have played in three separate US Nationals qualifiers, Okami (previously known as Attempt # with the ex-Pro League player of Benji), and the unknown team of BDE.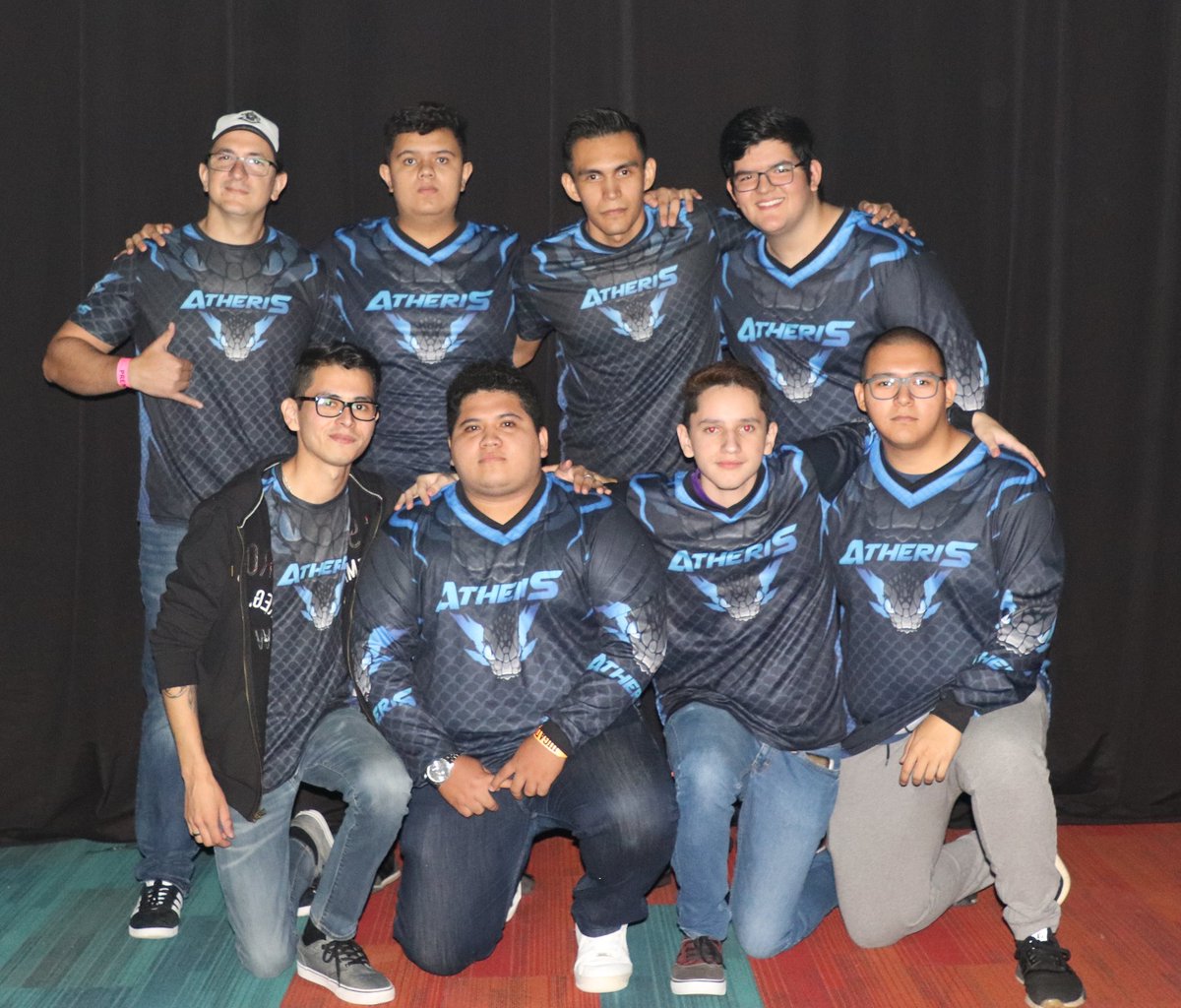 Teams - Latin America
Finally, we have LATAM, which sees Team Liquid, INTZ e-Sports, Elevate, MIBR, Team oNe, and Black Dragons participate from the Pro League -- once again all the teams without a current spot at the Major. As well as the Challenger League teams of YeaH Gaming, Looking For Org, SEM ORG TEAM, Guardians Imperium, and SuperNova will all be playing with YeaH, in particular, being a team to look out for.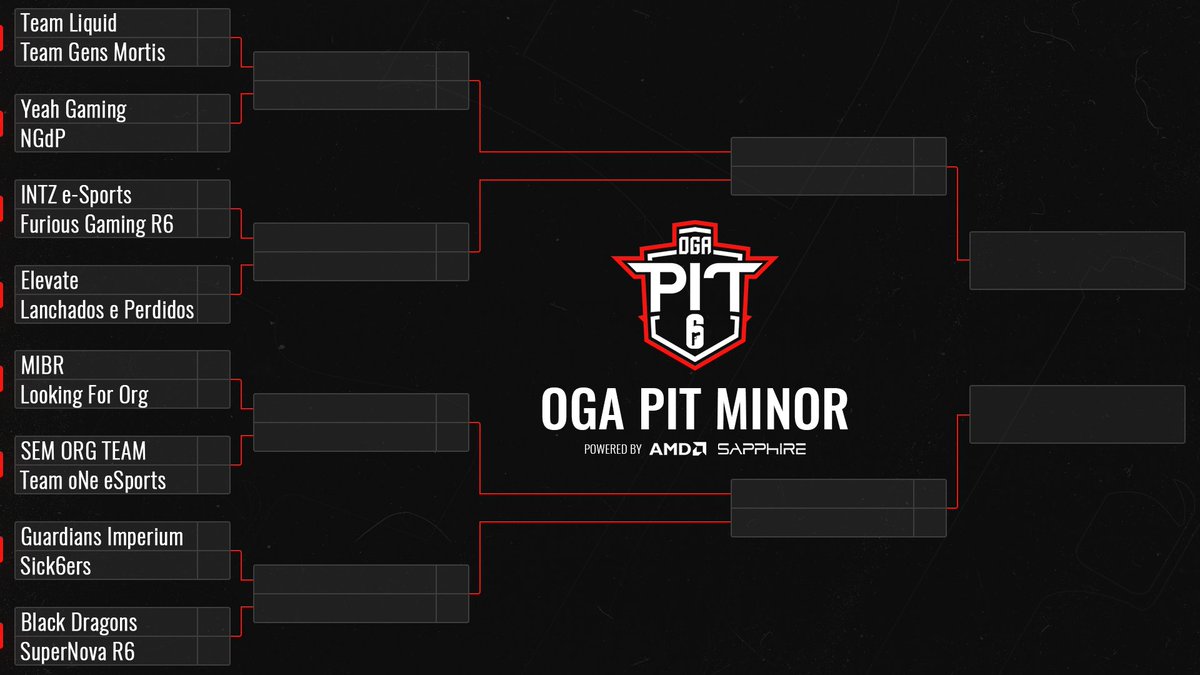 These eleven teams will then be joined by five pretty obscure teams from the open qualifiers. Most notably, this includes Furious Gaming, a Chilean roster that briefly made it to the Challenger League last season, before being disqualified for playing with an underaged player. If any of these teams manage to take maps off of more established rosters, it'll be a huge achievement due to the lack of support given below the top levels in Latin America.
Broadcast
All 42 best-of-threes will be broadcast all on the ogarainbow6pit channel and cast in English by Harry "Demo" Dempster, James "Sternab" Parkinson, and William "CaptainFluke" Donaldson, with the latter two also having covered Season 2 of the OGA Pit competition.
---
Keep an eye out here for further updates here at SiegeGG as we progress through the tournament.