In one of the best APAC Finals we've seen to date, the underdogs of the last two years finally took the spotlight as the four remaining teams fought to play at both the Pro League Season 10 Finals in Japan and the 2020 Six Invitational in Montreal.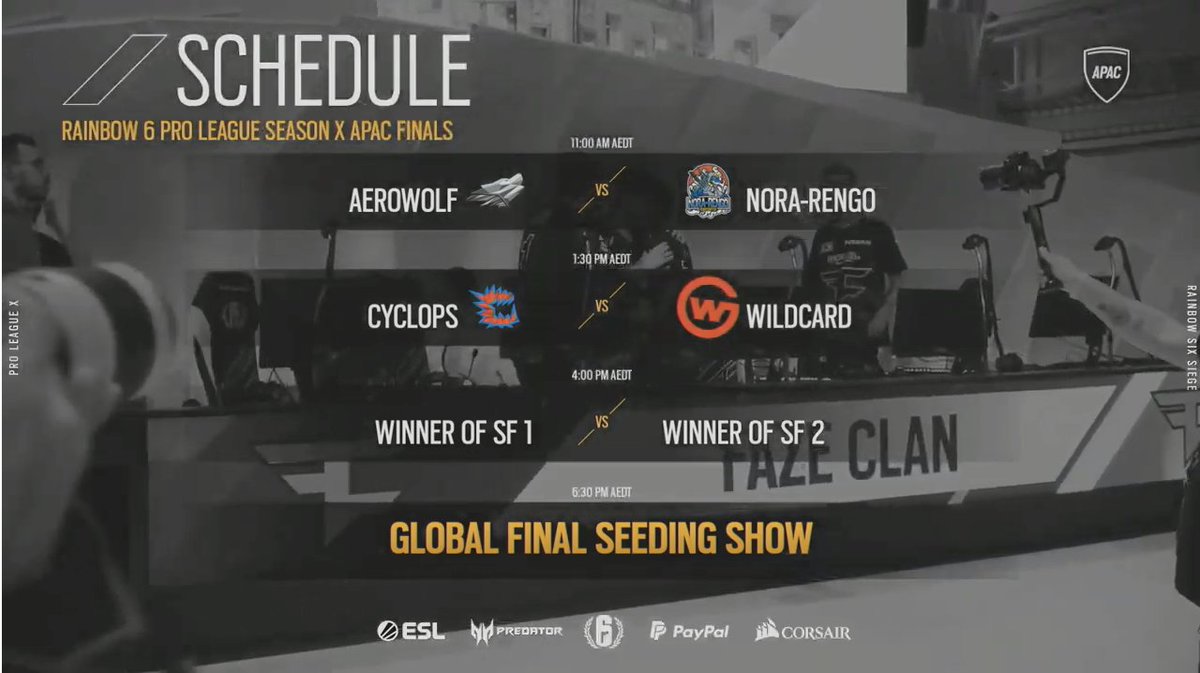 Semi-Final 1: Aerowolf vs NORA-Rengo (7-1, 7-2)
With NORA-Rengo fighting to play on home-turf at the Pro League Finals and Aerowolf hot off their huge win over Fnatic, it was hard to judge what was about to happen. Still, everyone was sure it was going to be a nail-biter of a match, but this very clearly wasn't to be.
As the eventual scoreline suggests, it was somewhat of a massacre by the Singaporean roster of Aerowolf. Map one saw NORA only win a single round as YoshiNNGO won a 1v1 against Ysaera by waiting out the clock, while a ridiculous performance by Ysaera who achieved a Kill-Death ratio of 11 led his team to victory. Despite this individual performance, the map included no 1vX clutches or anything greater than a triple-kill from Aerowolf as the team was working like a well-oiled machine to get around NORA's well-known fragging prowess.
Map two went slightly better for NORA as they won two early back-to-back rounds thanks to a quadruple kill from ReyCyil on Maestro and a triple from YoshiNNGO on Mozzie. However, these individual plays weren't enough to overcome Aerowolf's very clear dominance as they were simply the better team. Ysaera did somewhat cool-off this map, but every member of the roster excelled in a remarkable performance as they topped their bracket which included Fnatic, NORA-Rengo, and Cloud9.

Semi-Final 2: Wildcard Gaming vs Cyclops Athlete Gaming (8-6, 7-5)
While this was another 2-0 scoreline, it was a much closer matchup throughout. Wildcard came in in what is their sixth APAC Finals in a row, having come last in the first four, and then having defeated Cloud9 at the Raleigh Major qualifier before losing to Cyclops (CAG). Now they were tasked with taking revenge on CAG, Japan's only remaining hope of having a home team at their first-ever international Finals.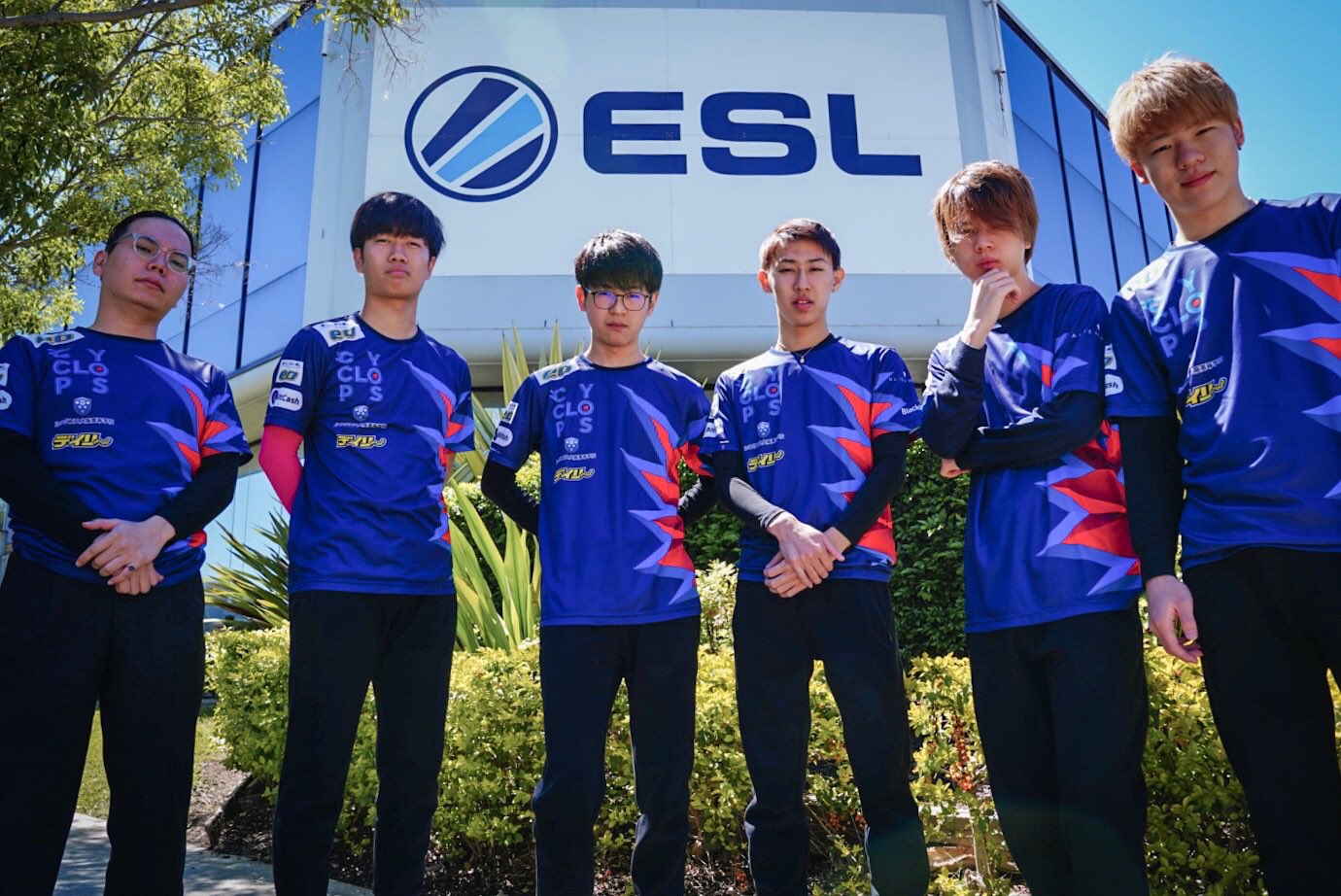 Map one began with a more exciting round than anything we saw in the first semi-final as an early plant by Shokei onto Bank's CEO Lounge site led to a quick triple-kill by Gatorada still fail to deny the defuse by NeophyteR. The rest of the first half was defined by individuals' standout multi-kills securing rounds as we saw a triple-kill from SuzuC, two triples from Ethan, and a quad-kill from BlackRay to eventually to give the Japanese roster a narrow lead of 4-2 on their offensive half.
Cyclops added to this on rounds seven and nine, with Wildcard securing a flawless round eight to put Cyclops up 6-3 and on map point. With mere seconds left to go in the tenth round, CAG were up four men to two, and Wildcard were nowhere near an execute. However, a server crash gave Wildcard a second chance. Galvanised, Wildcard stepped up and had just five deaths across the next three rounds as they successfully took the basement objective each time. Overtime saw Cyclops start on the defensive side and pick the same site yet again, in which a triple kill by Shokei was outdone by a 4k by EmoRin to and the win was then secured with an almost flawless round 14 to win Bank, 8-6.
Wildcard took this momentum onto Coastline, their favoured map, taking their first two defensive rounds in somewhat clean rounds before Cyclops got on the board with a Bar attack. The following two rounds saw Cyclops successfully take the Hookah and then Penthouse sites before Wildcard ended the half returning to Hookah and defending it with four defenders left alive to tie things up 3-3.
The second half started out with CAG taking a round with six players left alive (2 Cyclops players and four Wildcard ones) thanks to a very slow attack which saw everyone still up with ten seconds remaining. This slower-paced playstyle was something we'd seen throughout the map, with less individual plays deciding rounds and more obvious teamplay. This pattern,however, was broken in round eight as Ethan got a quadruple-kill on the entry on Ash to start and effectively finish the round to put them at 4-4.
Cyclops managed to win a single extra round before they effectively made the same error as map one and tried to force out the same site multiple times. Three times they went to the Kitchen/Service objective and fell each time as Diesel and EmoRin got down the plant on rounds 10 and 12, and NeophyteR and Ethan secured round 11 with 0 seconds on the clock to win the map 7-5, and the series 2-0.
Grand Final: Aerowolf vs Wildcard Gaming (7-4, 2-7, 7-3)
This, therefore, meant that Aerowolf and Wildcard would be progressing to both the Pro League Finals in Japan and the Six Invitational in Montreal next year. This final matchup was to determine who would be the APAC champions and was purely for seeding purposes.
The game was played on Clubhouse, Bank, and Villa with each map being somewhat one-sided despite the eventual 2-1 scoreline. Clubhouse saw the Aerowolf player of HysteRiX very nearly secure a 3.0 K/D ratio with 13 kills to 5 deaths, thanks in part to a 4k in round five as his team controlled much of the map throughout. Four out of seven round victories that Aerowolf secured ended in 1v4 or 1v5 situations, with the closest round coming as MentalistC won a 1v2 against Derpeh and Diesel to take the map 7-4.
Map two was the opposite story -- while no one player stood out, Wildcard was firmly in control throughout. Across the map Aerowolf won just two rounds -- round one as Wildcard lost their two top fraggers in the first 25 seconds, and round seven where a very late execute left NeophyteR three seconds to find three defenders. The rest of the rounds were fairly clearly Wildcard's to lose, with the closest one yet again coming in the final round of the map as HysteRiX pulled a 1v5 all the way back to a 1v1 before finally being shut down by Ethan to end the map 7-2.
This led to a final matchup on Villa which resulted into a frag-fest between SpeakEasy and EmoRin, with the former both getting more kills, more multi-kills, and eventually winning the map. Aerowolf started off the map on attack and yet still managed to go up 3-0 which boded very badly for Wildcard's chances. Despite this, Derpeh's 1v1 loss on round three seemed to have sparked something in the team as they won their next three rounds to tie up the half, which ended in EmoRin winning a 1v1 against MentalistC.
On their own defence, though, Aerowolf simply cleaned up. They won the next three rounds in 3v1 situations before Lunarmetal himself was put in a 1v3 and crucially won it with the Pulse pistol to take the map 7-3 and finally, on their ninth attempt at an APAC LAN, qualified for a major event for the first time since the 2017 Six Invitational.
Season 10 Finals Bracket Draw
Following the conclusion of the grand-final the brackets for the Pro League Finals were drawn live on-stream, which saw the following results: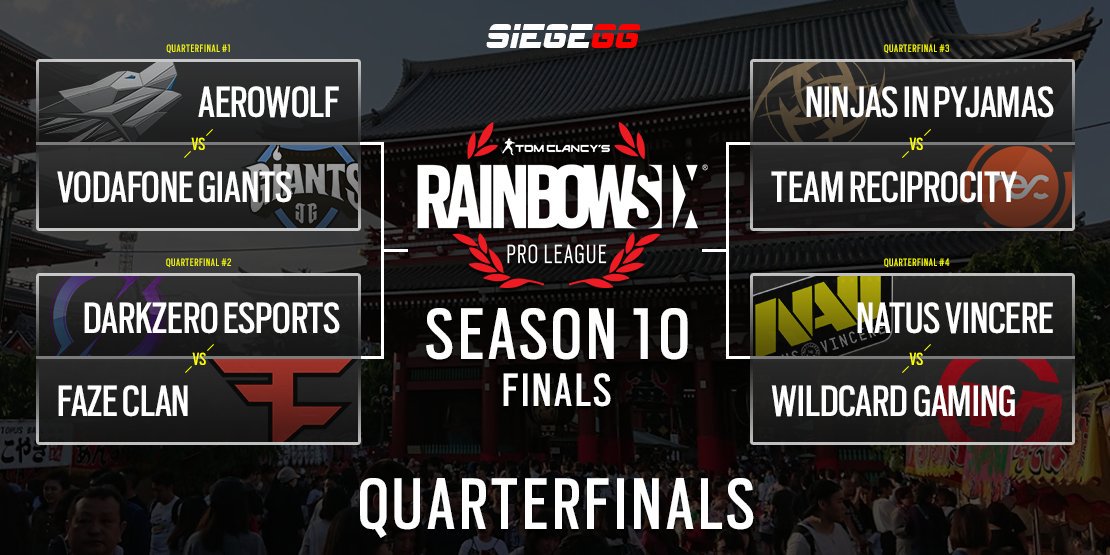 This, therefore, means Aerowolf will play in a rematch against the Giants, with their first game being a 2-7 defeat back at the Allied Esports Minor, while Wildcard will face Natus Vincere in a quarter-final which represents the first major international appearance for nine out of ten players, with NeophyteR being the lone exception from his time on Fnatic.
---
For more updates on the Pro League Finals keep an eye out here at SiegeGG and follow us on YouTube and Twitter.