Heading into DreamHack Montreal, the storylines were aplenty. G2 Esports were still favourites for the hunt for the Six Invitational 2020 ticket despite an air of vulnerability around them after they had failed to win the Six Major Raleigh. Other teams like FaZe Clan and Team Liquid were looking for a long-awaited title, while Luminosity Gaming and Team BDS were attending their second and first LANs.
Furthermore, with explosive changes afoot in North America right after the conclusion of the Six Major Raleigh that saw the region largely disappoint, DreamHack Montreal was the perfect opportunity for the world to see what lay in store for these teams in the future.
Canadian and Gotcha had both left Evil Geniuses, moving to Spacestation Gaming and Team SoloMid respectively, and Team SoloMid had added the ex-DarkZero Esports player Jarvis to the playing roster. Canadian had replaced Chala, while he was himself succeeded by Modigga. The Susquehanna Soniqs had added the GiFu eSports players, Gomfi and SlebbeN to their arsenal, while Rogue had rounded off the changes by dropping longtime coach, Ranger.
Safe to say, there was a lot that people were eager to see. Playing for the title, the lion's share of $75, 000, and a ticket to the Six Invitational, much was on the line. Missed the action? Here's a quick summary of what happened.
BYOC Qualifiers
With Rogue and Team BDS put in opposite groups amongst other teams, the odds were always firmly in their favour to qualify for the main event, and the two teams did not disappoint. Topping Groups A and B, respectively, with three wins each, they were joined by Super Nova and LiViD Gaming, while Grizzly, Demi Gods, PsykoPaths Gaming, and Vidiocracy missed out.
Group Stages
To put it succinctly, the group stages were a definite shock. Some results definitely went as expected, such as G2 Esports and DarkZero opening their accounts against Team BDS and Father's Back, respectively. Team SoloMid (TSM) also started by beating the Soniqs 2-0, while Team Reciprocity and Spacestation Gaming beat their opponents of Chaos and Rogue by the same margin. What followed after, though, was not exactly expected.
G2 Esports were dealt a rough shock as they lost to Team Liquid, while Evil Geniuses fell to DarkZero and FaZe Clan capitulated to TSM. Spacestation Gaming, too, continued their winning ways, making it to the playoffs alongside TSM, Liquid, and DarkZero. And that's when things got weirder.
G2 Esports followed Luminosity into an early grave, losing 0-2 to Team BDS in what can only be considered the biggest upset in Rainbow Six, not long after the Soniqs had put in a strong claim for the title by defeating FaZe 2-1. On the other hand, Rogue came back strong, taking down Chaos and Reciprocity 2-0, while Evil Geniuses comfortably shrug off the challenge from Father's Back.
Quarter-Finals
With a set of teams few would have expected to be in the playoffs, the quarter-finals commenced with fireworks all around as all four games went to the third map. Team Liquid were put on the backfoot after losing Villa to the Soniqs 4-7, but then came back strong with 7-2 wins on Bank and Kafe to progress further. Setting up a date with Liquid would be Evil Geniuses, who would hand former team captain Canadian a loss, beating Spacestation Gaming 7-3, 5-7, 7-5.
Team SoloMid would then be the ones to hand Rogue yet another defeat, this time to knock them out, losing the first map 5-7 before surging back to take the second map 8-6 in overtime and following it up with a 7-4 victory on the final map. Following this, North America would lose yet another team as Team BDS would knock DarkZero out, beating them 7-5 on Clubhouse and 7-2 on Consulate after having lost Kafe 6-8.
Semi-Finals
Evil Geniuses' long standing undefeated streak against Latin American teams would finally come to an end, with only former captain Canadian now undefeated against them, as they would fall to Team Liquid without putting up much of a fight. Team Liquid would look superior nearly every step of the way, and made it a point to reflect that on the scoreboard, defeating their North American opponents 7-2 and 7-3.
Billed as the semi-final to watch, Team BDS' fight against TSM did not disappoint. Team SoloMid began flexing their newfound strength with the addition of Jarvis and Gotcha and took Clubhouse by a comfortable margin of five rounds. Set to do the same on Kafe, they were virtually powerless as BDS pulled back round after round to push things to overtime after having been down 3-6. TSM would hold on despite losing the first round of overtime, though, and come back strong on the next two rounds to complete the 2-0 win.
Grand Final
In another excellent match at this event, two diametrically opposite teams vied for the same prize. While on one hand, Team Liquid had seen recent success with their Brasileirão win, their last and only international title had come in Season 7. Since then, they had missed out on two Pro League Finals and even a Major. Team SoloMid, on the other hand, had only a scathing run at the Six Major to their name, and were second-to-last in the Pro League at the halfway mark of Season 10.
Nonetheless, TSM had turned up big at this event so far, and were not about to give Team Liquid any quarter. Beaulo, the much-adored former 'ranked star' would play the best Rainbow Six he ever had, starting by leading his team to a hugely tense maximum overtime win on a 15-round thriller of a first map. However, Liquid were far from done and dusted, and came back with a vengeance, tearing through TSM to the tune of 7 to 2 on Bank.
However, with Consulate the final map left, it would be Beaulo to shine yet again as TSM would respond with a 7-2 of their own to win the title, $30, 000, and the golden ticket to the Six Invitational 2020.
DreamHack Montreal MVP: Beaulo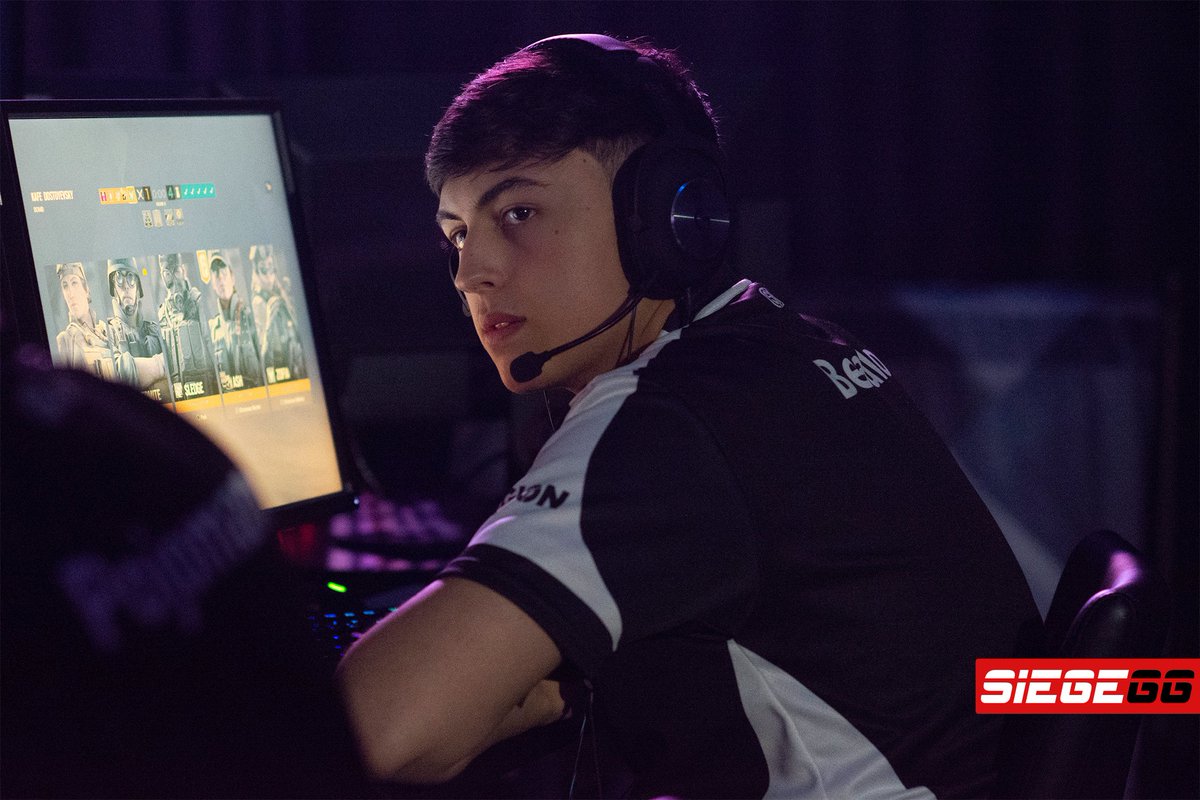 Helped a lot by his stellar Grand Final performance, Jason "Beaulo" Doty was eventually unchallenged in the running for the Most Valuable Player, finishing with an overall rating of 1.27, 0.09 higher than the nearest two Team Liquid players, and 0.11 higher than his next-best teammate.
Of note are his staggering 144 kills and just 90 deaths across 142 rounds, giving him a Kill-Per-Round (KPR) ratio of 1.01 -- far higher than anyone else -- and a Kill/Death (K/D) ratio of 1.60. Playing aggressively, largely on Zofia and Doc, his 22 Opening Kills (OK) to just eight Opening Deaths (OD) were a clear reflection of his top-level game sense and aim, which also netted him an astonishing Head Shot (HS) percentage of 62.
While Beaulo's best game would undoubtedly be the Grand Final against Team Liquid, his highest rating in a match this tournament would, in fact, come up against the Soniqs in the two teams' opening match.
After trouble in the Pro League, the young eighteen year-old finally got the chance to stretch his legs and shine, living up to the incredibly huge expectations placed on his shoulders simply due to his skill at playing Ranked on his stream previously. While this award is sure to delight his hordes of fans, it is worth remembering that Beaulo is still very new to the game and is bound to have a few ups-and-downs before settling into his obviously top-tier groove.
---
With DreamHack Montreal 2019 now done and dusted, all eyes turn now to the Pro League once more as Season 10 restarts next week, with many keen to see how the roster changes play out in North America. Also of note will be the second-half runs of G2 Esports and Team Liquid as they pick up the pieces, and the Challenger League campaigns for Team BDS, forZe, and Team Secret, with their league getting underway on the 19th of September for Season 10.