Despite Team Empire being relatively new to the scene, Artur "ShepparD" Ipatov, is actually somewhat of an old hand. He first debuted at an international LAN event at the Six Invitational in 2018, then playing for Room Factory alongside Artyom "Shockwave" Simakov (now at forZe) and Danil "JoyStiCK" Gabov.
While Room Factory lost both matches played and was knocked out in the group stages, ShepparD played well and was rated 1.06 and 0.98 against Team Liquid and Mindfreak respectively -- for comparison, JoyStiCK was definitively the worst performer in both games.
Room Factory, and ShepparD by extension, largely faded from the international audiences' consciousness after that, with all eyes on PENTA Sports, later G2 Esports, and their 2018 dominance. As Season 8 got underway, though, some people began to sit up and notice something peculiar -- a certain 'Team Empire' was tearing up the European Challenger League without even breaking a sweat. One thing led to another, and they had won the Pro League title in Season 9.
Coming into the Six Major as the favourites, Empire got off to a good start, but though they had beaten Team SoloMid, the 5-7 loss on Kafe and the tough 7-4 win on Clubhouse raised some doubts. Nevertheless, with the team had played well, and ShepparD had secured a 1.09 rating, and they only got better on the second day, clobbering MIBR 7-2, 7-2, with ShepparD getting a 1.20 rating.

Empire, though, were run close by FaZe Clan in the quarter-finals, nearly losing on Kafe before being crushed on their own best map of Clubhouse, 7-1. While they would rally to win, and ShepparD would finish with a 0.95 rating, their chances suddenly looked a lot harder. In the semi-final, Team Secret gave them a good fight, though Empire still prevailed, and ShepparD secured a 1.10 rating to become the second-best performer in his team.
However, G2 Esports awaited -- a team they had never taken a map off in any competition before. This time, ShepparD would be the outright star of the show, pulling off clutch after clutch and eventually finishing with a chart-topping 1.33 rating to win the Six Major Raleigh and also become the top-rated Empire player of the entire event with a 1.15 rating overall.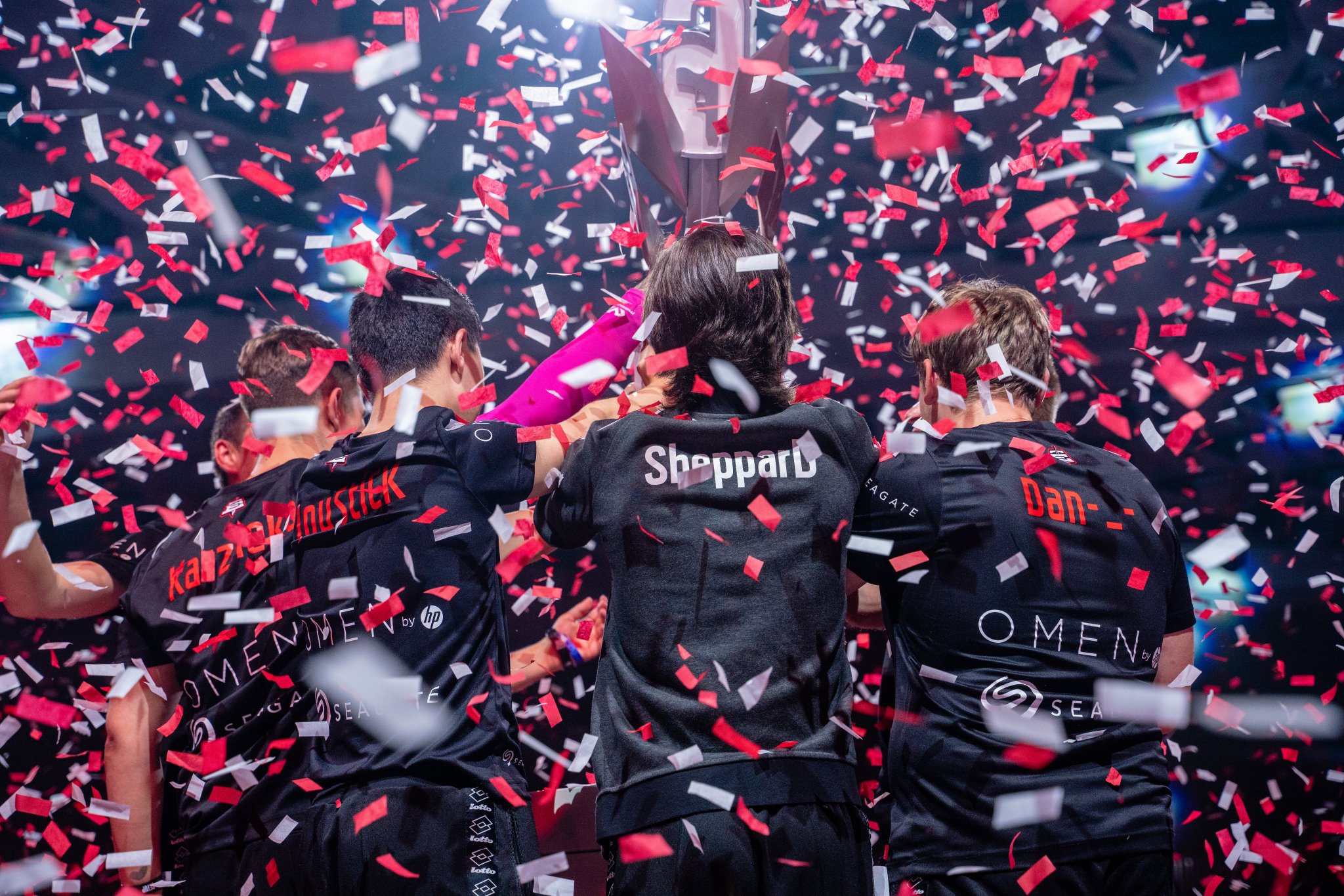 To know more about ShepparD and Team Empire's exploits from their own perspective, SiegeGG had a chat with the MVP himself:
You have just been crowned Six Major Raleigh champions, how does it feel?
We finally experienced a real victory in a Best-of-Five (Bo5) match against G2. This is what we wanted throughout the year, but it's a pity that this is not the Invitational, but the Six Major is also good.
What was the key to defeating G2 Esports, and winning the whole tournament, especially since you had a tough time against FaZe, TSM, and Secret, and had never beaten G2 on even one map before?
We just kept our morale very high and were not afraid of gunfights. We also pushed hard to get re-frags -- that was our plan.
You have been crowned as the SiegeGG MVP for the match and the entire Six Major Raleigh tournament. Do you think this is a surprise, given that you are a support player? How much did your role impact your play style?
No, it's not a surprise. For example, Dan played support in Milan and got MVP too, so it doesn't matter what your role is -- it just depends on the player.
You were key to securing multiple clutches in the final, including that incredible 2v4 on Kafe. What is the thought process when you are clutching such a situation, especially in a Grand Final of a Major?
You just have to keep calm and collect as much information as you can from your teammates so you know where your enemies are and can think about what to do against them.
What did Rayzer (the Team Empire coach) say to you guys during the timeout on Coastline when you were 0-3 down?
He said that we were not playing our game, that we need to focus and play more aggressively.
At which point during the game did you realise that you guys were going to win?
After Clubhouse.
Do you have anything to say to your fans?
I would like to thank all the fans for the support, without you we wouldn't make it!
---
Catch Team Empire and ShepparD in action again when the Pro League resumes for the second half of Season 10 as the Russians work towards cementing their ticket to Tokoname and securing a third international title in 2019.