G2 Esports
The most successful team in Rainbow Six history with three Major victories and three Pro League titles will be headed to Raleigh after a recent run of bad form, which has seen them fall down to fifth place in the SiegeGG Rankings after failing to qualify for the Season 9 Finals in Milan.
Since joining the organization last year, G2 firstly won the Paris Major, dropping just a single map in the process. They went on to win the Season 8 Finals, which included a flawless 6-0, 6-0 victory over Fnatic in the semi-finals. The squad then went on to defend their title as the Rainbow Six: Siege World Champions at the 2019 Six Invitational, losing just one map in the process as well as winning the longest map in major tournament's history against Team Empire, 12-10, in the grand final.
Since then, however, the team has posted a mediocre record of six wins, four draws, and four losses in Pro League, which led to a third place finish in Europe during Season 9 and a current placement of fifth at the midway point during Season 10. Their response to this drop off was to replace the longstanding player of Joonas "jNSzki" Savolainen, who had earned a 0.81 rating during Season 9 (the lowest on the team), with Aleksi "UUNO" Työppönen, from the top English speaking team in the region, LeStream Esport.
So far, this roster move hasn't seemed to have helped, as G2 sit lower in the table than they did last season at this point, however, with the lowest rating on the team being 0.98, G2 is likely the most consistent team in the region. This consistency will aide them outside the best-of-one map format, seeing as they have not lost a best-of-three map game in almost a year, losing individual maps to just Spacestation Gaming and Mock-it Esports (now known as PENTA) across this time period.
Rogue
Rogue has remained one of North America's most promising teams since they finished second at the Six Invitational 2017. Since then, they have attended four out of six Pro League Finals as well as all three Majors with their best performance coming with a series of joint third-place finishes at the Six Invitational 2018, the Season 7 Finals, and the Six Major Paris before finally winning their very first title as a team at the US Nationals Finals last year.
Most notably for the roster is its performance at the most recent Minor, DreamHack Valencia, in which they were crowned champions in North America's second-ever international victory since year one to qualify for this Major. While not all games were streamed to get full statistics, Rogue defeated the second-seeded European team of Looking For Org in two 2-0 scorelines and took down the other European hopefuls of Natus Vincere and Chaos on their way to the finals, showing they can compete with the top teams internationally and propelling themselves up to eleventh in the SiegeGG Rankings.
Despite this impressive international appearance, the roster has been struggling domestically after finishing last season in fourth place, just ahead of Spacestation Gaming based on round difference, and currently sitting in sixth place in North America at the end of the first half of Season 10. This fall can be seen as last season the team had an average rating of around 1.06 which has now fallen to 0.96 as VertcL has cooled right off from his high frag count we saw last season while Easilyy has been particularly struggling this season with a 0.75 rating while playing Smoke and Thermite.
Team Secret
The third team in Group B is Team Secret, likely the biggest unknown in the whole event. Since being demoted to the Challenger League last season, the team went on a miraculous run to win the Allied Esports Vegas Minor in June to qualify for this event just a few days after Daniel "Ferral" Rotheram, the former analyst for G2 Esports, replaced David "sTiZze" de Castro on the roster. This turned out to be a great move as Ferral led the British majority lineup to victory over the Pro League teams Soniqs, PENTA, Ninjas in Pyjamas, Team oNe, Team Liquid, and LeStream Esport to prove that they are a real threat internationally, despite having to compete in the Challenger League later this season.
Since then, the Minor champions have solely played in ESL Premiership games in which they fell to Natus Vincere on two occasions while being careful not to give any strats away in the process. This lack of performance has contributed to their drop down to 17th in the SiegeGG Rankings; however, the squad will likely have a lot of inovative strategies to show off after three months of time to practice, especially as Ferral has now had time to reacquaint to the team once again.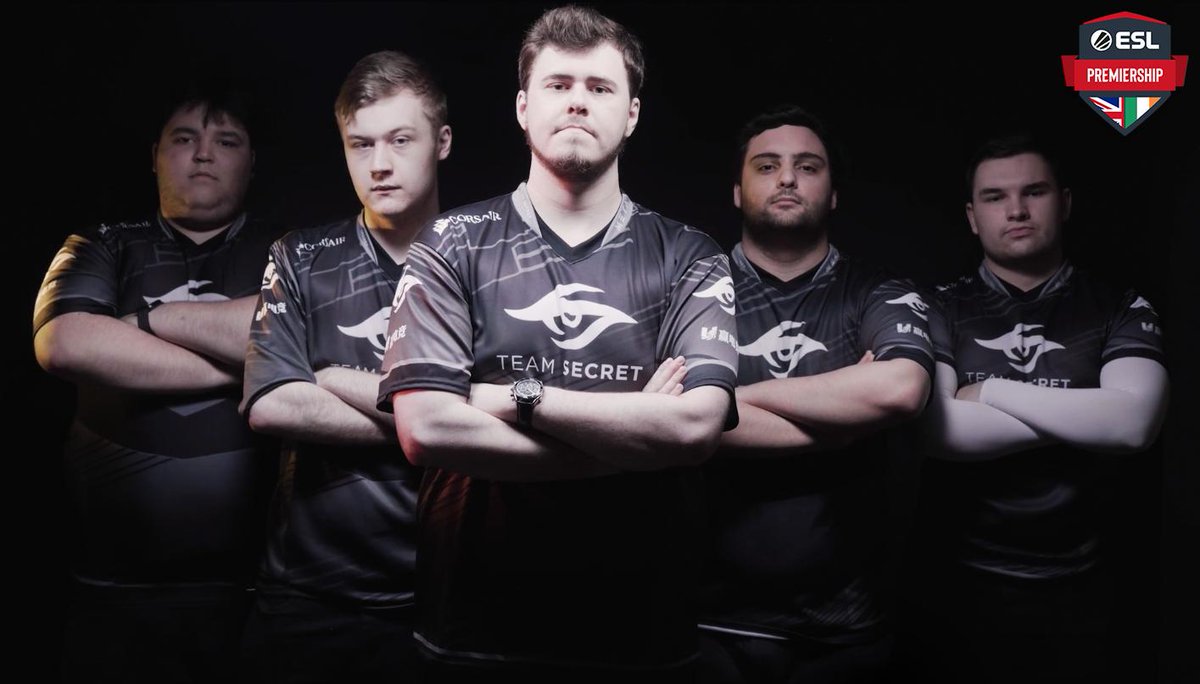 Prior to thier Challenger League demotion, the team had been on a losing streak, winning just four Pro League games across the whole of Season 9, leading to a negative rating for the majority of the roster. They now hope that their preparation will be enough to propel them back to past successes such as the previous Six Major in Paris, where they finished in joint-third or their victories in two international Minor events in less than a year at DreamHack Valencia 2018 and the Allied Esports Vegas Minor.
CYCLOPS athlete gaming
Finally, we have CYCLOPS, the current top team in Japan who upset the favourites of Cloud9 and 0RGL3SS to qualify for the Major via the open qualifier. This squad currently has no experience outside of Asia-Pacific, however it has made a name for itself within the Japanese region.
So far this season, the lineup is currently undefeated, including victories against the fourth placed GUTS Gaming and Father's Back, whom we saw at DreamHack Valencia, however, they have yet to play the second and third-placed teams of NORA-Rengo or FAV Gaming.
CYCLOPS currently hold the five best KOST's in Japan so far this season, as well as half of the top ten best ratings in the region. The squad has shown incredible consistency, which will be a key for them as they head into the unfamiliar environment of a global competition. As previously noted, they have not faced two of their most proven competition, NORA-Rengo or FAV Gaming. They will need to continue to prove themselves both in Raleigh and online in Japan with their strong performance.
Head-to-Head
G2 Esports, Rogue, and Team Secret have met a number of times across the last year and a half, however, no team has faced any lineup from Japan other than NORA-Rengo before. G2 has faced Rogue on one single occasion -- during the Season 7 Pro League semi-finals -- where G2 (then known as PENTA Sports) kept their undefeated record against North American opponents alive as they defeated them 2-1.
Rogue has met Team Secret on two occasions, the first being at DreamHack Valencia 2018, where Secret (then known as i don't know) mounted a comeback to win 2-1 before Rogue took their revenge and defeated Secret 2-0 during the Paris Major group stage.
Finally, we have Team Secret vs G2 Esports, which has seen two best-of-threes and four best-of-ones played between them. Secret won their first meeting during the DreamHack Valencia 2018 semi-finals, 2-1, while G2 bested Secret during the semi-finals of the Paris Major, 2-0. All their best-of-one map meetings have come in the Pro League with G2 winning both maps during Season 8 and Secret winning both during Season 9 to put the total map count at 5-4 to G2 Esports.
---
You can find our breakdown of Group A here. Stay tuned for Six Major Raleigh coverage here on SiegeGG, including interviews with each team!