A Challenger League team with a Pro League showing, forZe, a team set to participate in the EU Season 10 Challenger League, came out swinging during the EU Qualifier for the Six Major Raleigh 2019. After knocking Team Vitality down to the loser's bracket in the semifinals, they followed them shortly after due to a loss delivered by Chaos Esports.
When playing for a spot in the Grand Finals, forZe were elated to discover that Team Vitality were forced to forfeit due to connectivity issues, allowing forZe a rematch in the Grand Finals against the team that sent them there: Chaos Esports. After two overtime matches, forZe were able to defeat Chaos on Border and Clubhouse, and have earned themselves a spot in the Six Major Raleigh 2019 Group Stage.
While this had been ongoing, forZe had yet to even qualify to the Challenger League -- a feat they easily achieved a while later -- but their success made it obvious that Europe is by far the most competitive region in Rainbow Six, featuring a "Tier 2 (or 3)" team at the Six Major in forZe, and even another Challenger League team in Team Secret.
Captained by Alexander "KaMa" Chernyshov, forZe is a team with few chances in the spotlight. Overshadowed by Team Empire, the dominant Russian Pro League team that has former forZe members on it, KaMa has still led his team to decisive victories over Pro League teams and shown that skill is present even when the limelight is not. Now, forZe has earned themselves the attention they deserve, and have set themselves up to either make or break their reputation as a team.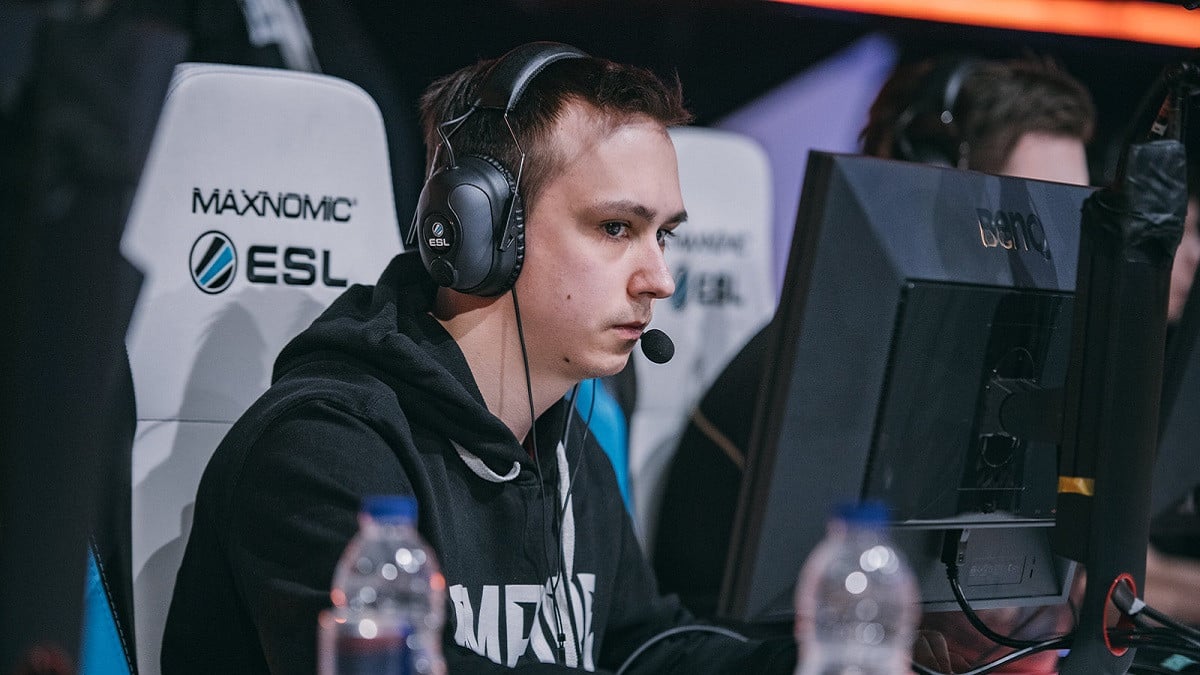 To discuss the upcoming Major, we interviewed forZe team member Artyom "Shockwave" Simakov to find out how he and his team have been preparing:
ForZe is the least experienced team attending the event, how do you plan to make up the difference?
Our team training is 8 hours in a day, and, as you can see, we learn very quickly. When we watch others play, we learn as if we were playing.
What makes forZe different from their opponents?
I believe that our team is different from other teams because we learn from the mistakes of others.
ForZe is the only team other than G2 Esports to ever beat Empire in a best-of-three game. What's the secret to success against them?
You need to know what they are doing because during the game they will do the same. I think it is also very important not to be afraid of them; our team is not afraid of them. We know them. We know how they play.
Did you expect to make it this far through the qualifiers?
Yes, we were absolutely confident in our success. We trained long and hard for this. We were sure that we could beat any team.
Is there one team you'd like to face later on in the tournament?
The groups for the Six Major Raleigh

Team Empire.
With a team such as yours, arguably Tier 3 or 2, making it to the Major, how much of a challenge do you foresee the Challenger League with similar teams being this season?
I am sure that we will destroy all the teams that are now in the Сhallenger League -- no one is training like us, no one has such a will to win as we do.
What is your ideal location for the next Six Major?
Barcelona, Spain.
If you had to make a team, with yourself and 4 other players, one from each region, what would your team be?
Nesk (Team Liquid, LATAM), Virtue (Fnatic, APAC - ANZ), Rampy (Spacestation Gaming, NA), Renuilz (Chaos, EU).
Who is one player from any region you'd want to have in a 1v5 clutch situation?
Virtue.
Anything to say to your fans?
Believe in us, thanks everyone for the support, love you all.
---
The Six Major Raleigh 2019 is taking place August 12th-18th, where forZe will be pitted against the best teams on the planet, starting off with Fnatic, FaZe Clan, and DarkZero Esports in Group D, and show whether their EU Qualifier run was a stroke of luck, or a feat of previously unrecognized talent.