The core of this roster first came together after the Paris Major last year in Millenium, alongside Liven and Renshiro, and finished DreamHack Montreal in third place, Season 8 of the EU Pro League in fourth place, and was crowned the French national champions at the 6Cup 2018. Following this, the roster was dropped by Millenium and acquired by their sister-company, LeStream Esport, with Alphama and UUNO joining to replace Liven and Renshiro to create their Season 9 roster.
In the six months with this lineup, LeStream reaffirmed themselves as the top "French" roster as they won the 2019 Gamers Assembly event while also attending both the Six Invitational 2019 in Montreal and the Season 9 Finals in Milan, but had disappointing results in both. This roster underwent change, however, following the Season 9 Finals, as UUNO departed for G2 Esports and was replaced by the German player of Korey.
Since this change, the lineup finished second in the Allied Esports Vegas Minor and is currently the only team to have won every Pro League game in Europe. Despite this impressive record, LeStream has elected to drop the lineup less than a week before it is due to play at DreamHack Valencia -- an event they will now play under by the name of "Looking for Org".
The decision to part ways with the roster comes after LeStream failed to get into Ubisoft's Pilot Program for teams that enables revenue sharing from uniforms, charms, and weapon skins bought by players in-game. The situation was explained by team manager Robz in a Twitlonger:
Second of all, we want to explain in a few words why LeStream has decided to drop us: they did not get into the Pilot Program and, as such, have decided that the Rainbow Six roster does not belong in their esport strategy anymore.
This means that with the recent roster acquisitions by Luminosity Gaming and Team SoloMid in North America, this LFO roster will be the only orgless team across the three main regions of the Pro League. This is certainly unfortunate for the lineup, however, it does make them incredibly valuable. Not only is this roster clearly one of the best in the world as they have already played in both notable events this year so far, they also are one of only 10 teams to have a guaranteed spot at the upcoming $500,000 Six Major in Raleigh, North Carolina this August.
This, hopefully, means that organisations at the level that we have seen join the scene recently -- LG, TSM, Cloud9, and Natus Vincere to name a few -- should be attracted to this roster. To support this further, they will be hoping for a win this weekend at DreamHack Valencia and become the second orgless roster in a row to take the DreamHack Valencia title after i don't know's victory last year. To get this win, they will first have to get out of their group, which consists of Rogue and Natus Vincere, before taking on the other tournament favourites of FaZe Clan and Team Reciprocity to take the title.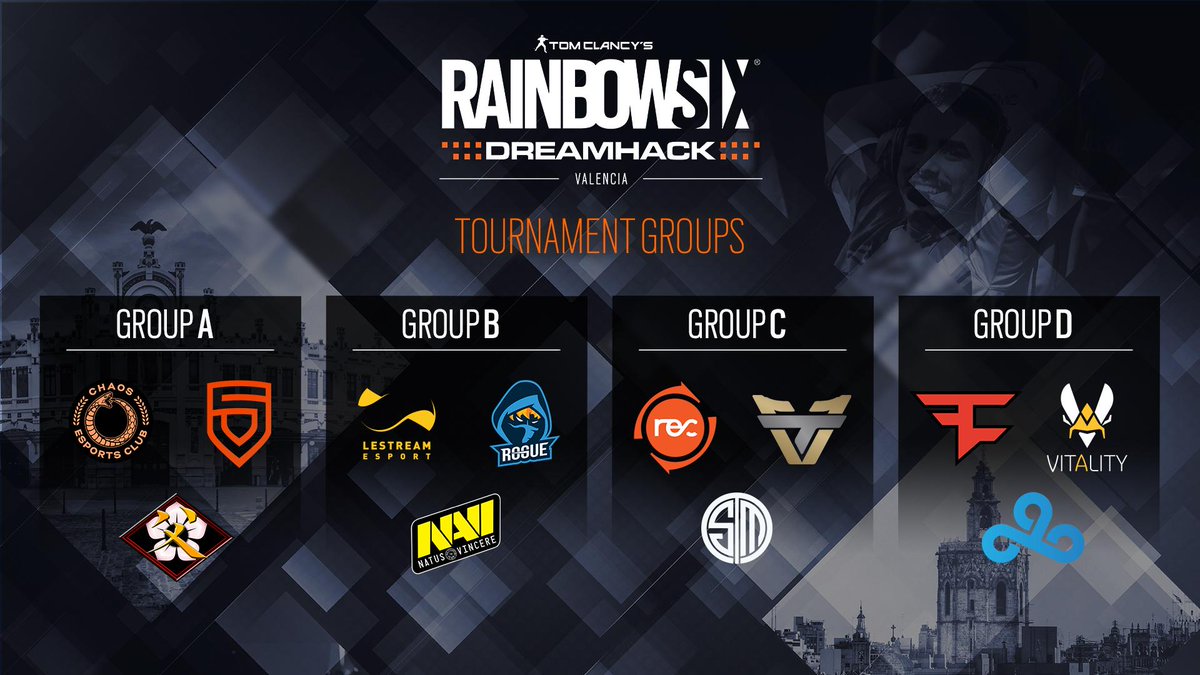 Catch the roster in action next on Wednesday against Supremacy in the 6 French League before their Dreamhack Valencia campaign kicks off against an open qualified roster on Friday with the following lineup:
Valentin "risze" Liradelfo
Théophile "Hicks" Dupont
Léo "Alphama" Robine
Maurice "AceeZ" Erkelenz
Lukas "korey" Zwingmann
Laurent "Crapelle" Patriarche (their coach)