The last six months have been notable for many reasons from the biggest prize pool in R6 esports history, to G2 Esports not making it to the Pro League Finals, so let's take a look back at the biggest stories we here at the SiegeGG news department have reported throughout Season 9.
Natus Vincere (Na'Vi) first joined Rainbow Six Siege esports on February 25th, just eight days after the Six Invitational 2019, with the acquisition of the Mock-it Esports roster. Three months later, while the organisation is still within the scene, it is with a new British majority lineup previously known as MnM Gaming.
This is a huge deal as Na'Vi's other rosters in games such as Dota 2 and CS:GO are seen as some of the very best in the world, with them ranking fourth on the HLTV CS World Rankings. This allows them to offer some top-level support for their roster, and brings in many new viewers to the world of Rainbow Six. While the organisation has yet to earn any real titles in Siege, this adds yet another massive organisation to a pool we have seen grow over the last year to include G2 Esports, Team Secret, and Ninjas in Pyjamas.
Another major organisation to pick up a roster for Season 9 was the Cloud9, the winner of the esports organisation of the year award, as they re-entered the scene to pick up the South Korean roster of mantisFPS. Cloud9 was previously represented by the North American roster now known as Team Reciprocity, but left following a buyout from them. However, just a week after Na'Vi initially entered Siege, Cloud9 announced their return to the game in another huge new story for the world of competitive R6.
Team Empire had been on the path to winning the Pro League since their signing by the organisation at the end of August 2018. Back then, they were so small we didn't even cover the roster change, yet that changed very quickly. The roster went effectively undefeated for a six month period, claiming titles in the CCS, Euro Cup, Challenger League, and Russian Major League, all with just a single best-of-one map loss to Giants Gaming and a forfeit defeat to EnD Gaming against their name.
This season, while they lost their undefeated streak, they dominated the strongest region in the world with a 10-2-2 win-draw-loss record to qualify for the Milan Finals where they effectively replaced G2 as the European giants to beat. Here they, just like the G2 roster did a year earlier, knocked out both North American teams to make it to the grand final, however, unlike G2 in Season 7, they then also went on to lift the title with their newest recruit of Danila "Dan" Dontsov claiming the SiegeGG MVP title.
As people have been raving on about the Russian machine for ages, it is easy to forget that this is ultimately an underdog story, as the team went through the Challenger League open qualifiers to win the Pro League the following season -- an achievement no other team has ever come close to matching.
Three months prior to this, during the mid-Season 9 break, we all watched the Six Invitational 2019 as G2 attempted to defend their title after a weak first half of the Pro League season. G2 ended up winning the tournament to the surprise of almost nobody, but just as the 2018 Six Invitational will always be known for the reverse sweep they pulled off, it is very likely that these finals will ultimately be known for the 22 round map that they won in the grand-final against Team Empire.
This map was the first in the best-of-five contest between the top two teams in the world which, due to unlimited overtime, simply didn't end with them trading rounds back and forth, causing the ridiculous 12-10 scoreline in just the first map alone. The current all-time record for rounds per map is held by a CCS qualification match which ended 17-15, while the ESL Spanish Masters grand-final holds the all-time highest round count for an entire match at 49.
However, we've never had an individual ESL map go anywhere near to 22 rounds, let alone one with such importance and in front of so many spectators, making this an incredibly historic moment. G2 won this map and rode this momentum through to clear up to a 3-0 eventual scoreline, taking the series and title, forcing Empire to wait three more months to gain their first piece of major silverware.

Two of the biggest names in the Latin America and Asia-Pacific regions retired over the last few months. The NORA-Rengo player of Yudai "Wokka" Ichise announced that he will be leaving the team to focus on streaming 19 days after their Six Invitational semi-final defeat to Team Empire, while the Team Liquid player of Leo "ziGueira" Duarte announced that he was also retiring to focus on his family at the end of Season 9.
These two names brought thousands of people into the esports scene via their streams or from their success in the game. ZiGueira, a former professional Battlefield 4 player and YouTuber, brought many fans of that game over to the R6 scene, while his success in leading Team Liquid to the Latin American region's first and only Pro League title solidified his name as one of the region's greatest. Wokka meanwhile became the virtual face of APAC after a number of strong performances, including back-to-back semi-final results in the Season 8 and 2019 Six Invitational, which helped legitimised the often looked down upon region.
While he hasn't retired, Niklas "Willkey" Ojalainen also made the historic announcement last Friday that he'd left the mousesports roster that he'd been a part of since January 2016, two months before Season 1 of the Pro League even began. Willkey played in every single major event for the first two years of R6, including all six Pro League finals and both the Six Invitational 2017 and 2018 ,winning the Pro League title in Season 6. Now, one of the very biggest names in the early years of R6 has left his Pro League team and is looking for an organisation at the time of writing.
Finally, we have Joonas.
Joonas "jNSzki" Savolainen joined PENTA Sports during Season 3 of the Pro League and was united with his trio of teammates in Niclas "Pengu" Mouritzen, Daniel "Goga" Mazorra and Fabian "Fabian" Hallsten in Season 4. While their fifth slot saw a few players come and go, their domination began straightaway as they began the longest winning streak in competitive R6 history.
They won Seasons 4 and 5 with Niklas "KS" Massierer, the 2018 Six Invitational alongside Ville "SHA77E" Palola and, most recently, they were signed by G2 Esports, won two Majors, a Pro League, and a Minor title with Juhani "Kantoraketti" Toivonen. Now, however, this quartet has finally been broken as the team continued their tradition of making a roster change after every Pro League loss by replacing jNSkzi with Aleksi "UUNO" Työppönen for Season 10.
While the rest of these news stories changed the trajectory of a season or region, it is somewhat likely that we won't see a repeat of the dominance we've seen by this quartet ever again, making this change an end of an era, while also opening up a whole load of new possible storylines for Season 10. While it happened only a few weeks ago, this move is easily the most impactful of Season 9, and will likely keep that record for years to come.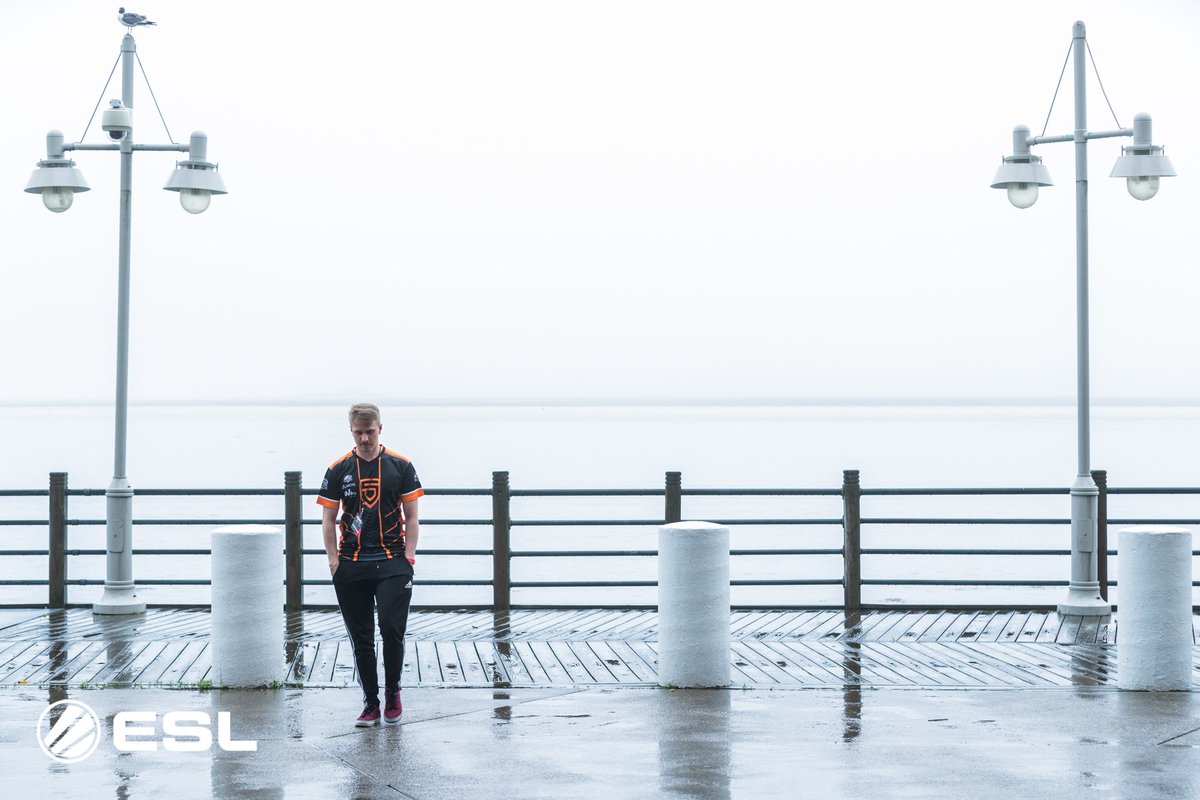 ---
And so there are my top news stories of the last six months as brought to you by SiegeGG. Did we miss anything out? Leave us an angry message in our Twitter comments if so and be sure to keep an eye right here at SiegeGG for everything esports in the Rainbow Six scene.