SiegeGG Team Ranking
After many hours poured into developing a robust system, SiegeGG is very pleased to unveil our official team ranking. It's a project that we've worked on for a long time and it has finally reached a polished state where we're confident that it reasonably reflects the consensus of informed fans of competitive Rainbow Six. The ranking also represents an entirely data-based approach, free of any 'eye-test' or speculative assertions.
There have been a handful of attempts to come out of the community in the past, but we hope that this list will reflect conventional wisdom more accurately and be used as a reference point when discussing teams' respective strength within the competitive scene.
The ranking itself is derived from a points-based system of rating teams' performance that is comprised of two components: Form and Achievements. The sum of these two values is a team's overall rating, which will change from game to game and tournament to tournament. The team with the highest rating is the top-ranked team, and so on. There is no cap or maximum to the ranking, and all teams are judged relative to each other at the moment, as well as to past teams.
This ranking aims to be descriptive in nature. It can only model and reflect what has already happened, not what is likely to happen in the future (i.e. prescriptive). In this way, it may lag behind the public's perception of the real level of a team, fueled by hype or strong initial showings.
Form
Glicko-2
The first component of the rating is Form. This is a continuous rating value based on a modification of the Glicko-2 rating system, an improvement on the Elo and Glicko rating systems that came before it. To read more about how the math specifically works, check out some great explanations on Wikipedia and at Mark Glickman's Website.
In short, teams will gain points for winning, lose points for losing, and not much will change in a draw. The competition a game takes place in matters, so a LAN Final game will swing points more than the same teams playing an online match in a smaller league. Additionally, your performance as a team changes the result, so a clear victory can be more rewarding than a tight overtime affair.
The strength of your opponent matters too, as well as how much you have been playing recently. The more a team plays, the more certain we are that our assessment of them is accurate, and the lower their statistical uncertainty drops. We use a 'conservative' ranking, where we prefer to rank teams with lower uncertainties higher than teams with higher ones, all else being equal. This tends to favor established teams and prevents a newly formed squad from shooting too high after a hot start. However, it does punish legitimately good teams that haven't played as many games as their competition, so staying active on the tournament circuit is important to keep a high ranking.
Additionally, teams need to keep a certain level of activity in order to be considered for the ranking at all. If a team does not play enough, their uncertainty will rise above the maximum threshold for consideration and they will be removed from the list. A team participating in any regular competition will not have to worry about this, as it takes quite a bit of inactivity to be removed.
Bayesian Form Adjustment
One of the big challenges we faced was getting the ratings right for teams below the top level, especially compared to teams outside their region. These teams rarely compete against inter-regional opponents on LAN, so it makes it particularly challenging to say which similarly ranked team is better when they've never played one another, nor have they played any common opponents.
Our solution to this problem was to use Bayesian probability to infer the strengths of these teams based on the performances of teams their regions in international competition. For example, if EU teams that go to LAN tend to do better than other teams, it is likely that this trend continues downwards through all European teams, not just the top ones. If European teams win all the time, the third-best team in EU is probably better than the similarly placing teams in other regions and gets a boost to their rating. Therefore, in international competition, you are not just playing for yourself, but also partially for the standing of your whole region.
Achievements
Point Allocation
Teams are awarded points for their placements at LAN tournaments, as well as select online competitions that have sufficient concentration of high-quality teams (primarily the Pro League). The number of points that a competition is worth is based on a formula with several main factors: the strength of the teams attending, the quality and extensiveness of the format, and the prestige that the community recognizes the tournament to possess.
Winning the tournament awards the most points, with a drop-off for lower placements. The deeper the field of quality teams is at the tournament, the more shallow the distribution curve. Point awards are relative to the total teams in attendance, so placing eighth at an eight-team tournament nets fewer points than eighth at a 16-team event.
Point Decay
As soon as points are awarded for a placing, they begin to decay. Initially, the decay is very slow, but over time the rate at which points are lost increases until, after around six months, any past achievement becomes irrelevant for the purposes of the ranking.
Additionally, making roster changes will expedite the decay process. Every time a player leaves a team, one-fifth of a team's achievement points are removed. This means that a team will not be ranked quite as high after making a roster change, but they must once again prove that they can perform to the same level as before.
Balancing Skipped and Attended Tournaments
Another challenge we faced was deciding how to deal with the fact that not every team attends every tournament. Does a team that wins a single big event but has skipped the rest deserve more points than a team that has placed highly at multiple events? After testing many different models and weighting schemes, we settled on a compromise. Each successive tournament you attend has diminishing returns on how many potential points you can earn from it. Teams are incentivized to participate in a healthy number of tournaments, but it is hard to abuse the system by attending as many events as possible to get free points.
The Inaugural SiegeGG Team Ranking
With all that said, here it is -- the inaugural SiegeGG Team Ranking!
1. G2 Esports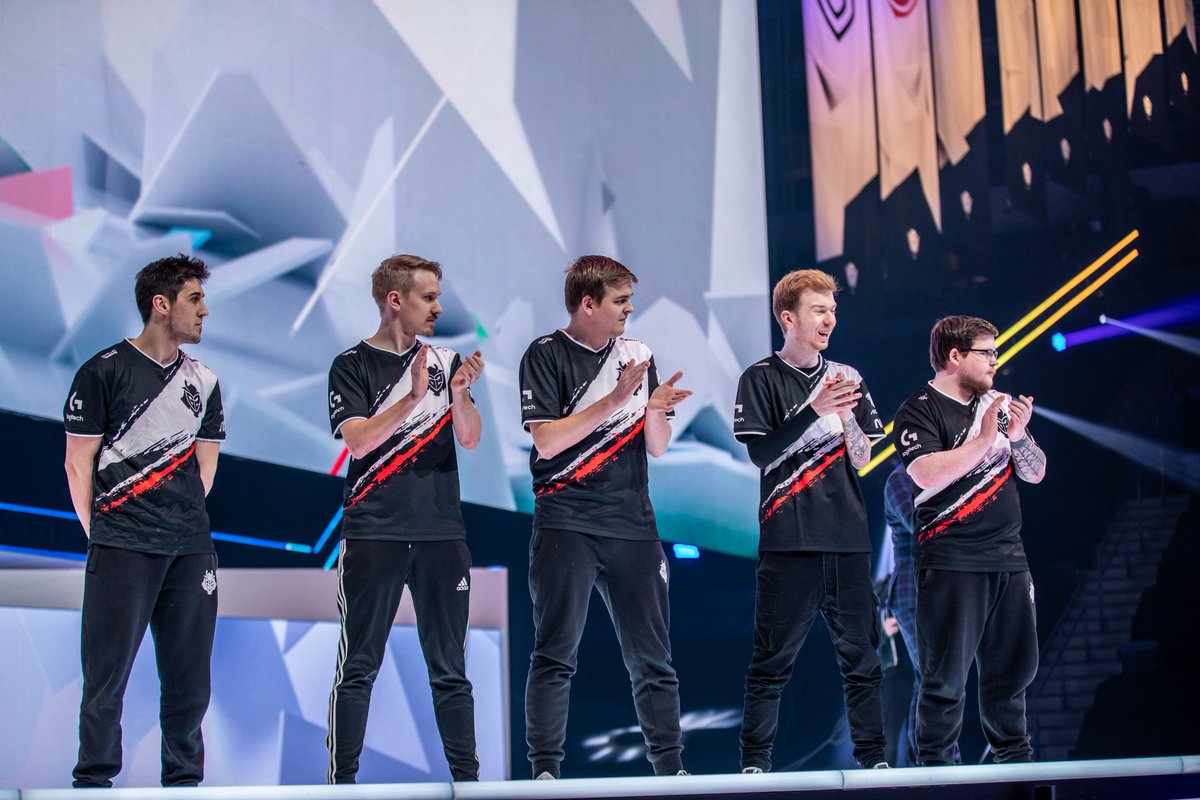 G2 retains the number one spot that they've dominated for the past two years, ever since they first won the Pro League title in Season 4. Despite not qualifying for the Season 9 Finals in Milan, winning the Pro League again in Seasons 5 and 8, winning DreamHack Winter 2018, winning the Six Major Paris, and the Six Invitational in 2018 and 2019 means that they remain the team to beat.
2. Team Empire
Empire has rocketed up the rankings with a variety of strong showings recently, including a dominating run through the European Pro League in Season 9, and a second-place finish at the Six Invitational, only losing out to G2. With their nemesis out of the running for this season's title, Empire comes into Milan looking like favorites, and could potentially steal the top spot with a title.
3. NORA-Rengo
Despite not coming away as champions, NORA-Rengo won the hearts of Rainbow Six fans across the world with their semi-finals run at the Six Invitational. The event marked their second consecutive international top-four placing, solidifying them as serious contenders. However, the loss of star player Wokka could prove troublesome for the Japanese squad looking to claim their first title.
4. Evil Geniuses
Consistently the top dogs in NA, EG have dominated online for quite some time, but have disappointed internationally in their last several appearances. They look to return to the level they showed last year, challenging G2 (then PENTA) as the world number one. Moving into team apartments recently, they stand a good chance at securing their third Rainbow Six title.
5. Team Liquid
Having fallen a fair bit from their championship-winning heights in Season 7, Team Liquid is still a very strong team in their own right. A top-eight placing and a narrow loss to runners-up Team Empire at the Six Invitational made clear they are not to be trifled with, though fourth-placed finishes in Seasons 8 and 9 drops them down to fifth in the global team rankings.
6. Spacestation Gaming
Spacestation Gaming is a much beloved North American team, and their fans will be happy to find out that the team's consistency and recent results have seen them challenge and push comparatively more accomplished teams hard. While finishing in fifth place in NA this season, their impressive Six Invitational run -- which saw them become the only team to take a map off G2 Esports and then nearly defeat them -- indicates this team is very much on the up.
7. Fnatic
One of two traditional APAC powerhouses, Fnatic has been wowing audiences on the international stage as well. Starting with their surprising defeat of Team Liquid at the Six Invitational 2018 that saw them make it to the main stage, they have since made it to the semi-finals of the Season 8 Finals and only lost a game at this year's Six Invitational in the knockout stages.
8. Team Reciprocity
A team that few were considering as a top contender, especially when under Cloud9, Team Reciprocity has burst onto the NA scene in Season 9, revitalized after picking up Skys in place of Goddess. An incredible run at the Six Invitational 2019 saw them fall only to eventual champions G2 Esports, a strong online performance meant that they very nearly made it to the Season 9 Finals as well.
9. LeStream Esport
LeStream Esport may be new and may have had some bumps along the way -- especially offline -- but they have stayed their claim as one of the teams to be watched this season. They were one of only three teams to beat Team Empire this calendar year, and seem to finally have hit their stride. Many a team is wary of them at the Season 9 Finals, and LeStream is likely to give others a good reason to keep feeling that way.
10. FaZe Clan
FaZe Clan are arguably one of the top LATAM teams of all time, having been to every single Six Invitational, but their best result has only been a Grand Final appearance at the Season 8 Finals. Nevertheless, a consistent string of good results has solidified their position as a team to be feared, and at the Season 9 Finals they will be looking to finally break their title duck.
---
With the Season 9 Finals this weekend, the ranking is sure to see a shuffle, so be sure to tune in to the broadcast and catch all of the SiegeGG coverage right here.
For the most updated version of our world rankings, please visit siege.gg/ranking!