This series aims to highlight the best and most interesting games of all the lower leagues in competitive Siege, from the BR6 national league to the German Saturday League, to ensure that you don't miss the best action going on at all levels of play.
United States Nationals 2019 - Stage 1 Finals
The first stage of qualifiers concludes later tonight as we find the first two teams which will be competing in the LAN Finals in December, as well determine who takes home what part of tonight's $3,000 prize pool for the Stage 1 qualifier.
The night will kick off with the Challenger League team of the Susquehanna Soniqs against Billboard and Benji's new roster of Honor Among Thieves (HAT). Soniqs has staked its claim as one of the best teams in the North American region as they sit in second place in the Challenger League and defeated the top-placed team, Organised Chaos, to make it to this position. They are one of the definite favourites to qualify for Season 10 of the Pro League, and a victory here would set up what will be a very promising second half of the year for this roster.

HAT meanwhile came into these finals after defeating DarkZero Esports in the best-of-one map qualifiers in what was a serious upset, and will now aim to upset another fan-favourite team to make it to the finals of the largest national event in R6 history. Other than to determine a spot at the LAN Finals, this match is also notable as Benji used to play for Soniqs, then known as Elephant Gang, before he was poached by Obey Alliance, who was subsequently demoted from the Pro League and then disbanded. While there is not likely to be any bad blood between the players, this will still be a good chance for both sides to show off their new roster in front of each other and to the thousands of viewers.
The second qualifier finals are likely to be a more one-sided affair as the third-placed team in North America's Pro League, Team Reciprocity, plays the seventh-placed team in NA Challenger League, Our Bad. Our Bad showed they had potential when they defeated Rogue 7-4 in their qualifier to make it to this position, however, a best-of-three against a top-four team from the Six Invitational 2019 will be a whole new challenge.

Our Bad is best known via the player of Beastly who played in the last US National 2018 Finals on Rise Nation and in the Season 6 Pro League Finals on 1nfamy, however, this experience is not matched by most of his team for whom this recently ended season of Challenger League is their first competitive experience. This all makes this match a very likely win for Reciprocity, but if Our Bad put up the same fight they did against Rogue, it still should be an entertaining matchup.
ESL Benelux League: Season 3 - Trust Gaming vs Os Leões
The Benelux League continues on this week as all eight teams play in a best-of-one map matchup. While it is too early to highlight league leaders after just one play day, two of the likely favourites to win will be playing each other today in what will certainly be an interesting game.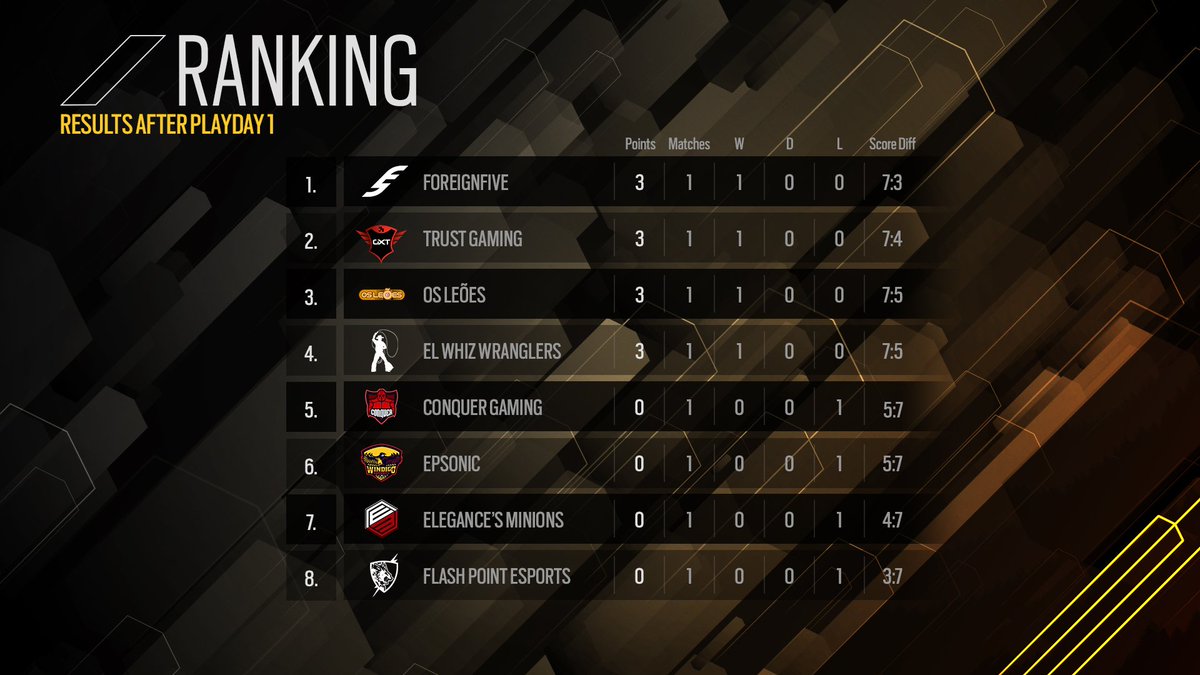 The initial matchup between Trust Gaming and Os Leões may seem like a cut-and-dry affair for the top-four Challenger League team, Trust. However, with both teams having somewhat close games in the first week, it is likely to be a very tight game, which makes sense when looking at Os Leões' roster.
Os Leões includes two players from Team Demise during the Benelux League Season 1 grand-finals (Kabouter and Neo) a player from one of the top rosters in the Benelux region during Season 2 (HzDef) and is led by Craxan, the previous in-game-leader of Trust Gaming who was kicked last September, making this somewhat of a grudge match. This roster has the potential to go very far in this league and a close result or a win this week will prove that.
Below: The Benelux League Season 1 Grand-Final including 3/5 of the Os Leões roster members

Elsewhere in the league, the matchup between Conquer Gaming and ForeignFive will also be of note. Conquer Gaming, previously known as Flash Point, has been one of the top teams in the Benelux region for some time. Following an org and roster change, though, they fell in their first game of the season against El Whiz Wranglers. This week they play against a ForeignFive roster currently sitting at the top of the leaderboard after one week, and a loss here may signal wider problems in the team and put them well behind their main competitors after two of seven games complete.
Brasileirão 2019 - Black Dragons e-Sports vs Immortals
As only the top-four teams qualify for the LAN Finals, the fifth and sixth-placed rosters of Black Dragons (BD) and Immortals (IMT) need victories in matchups such as these if they wish to burst into the top four with only three games remaining for each team.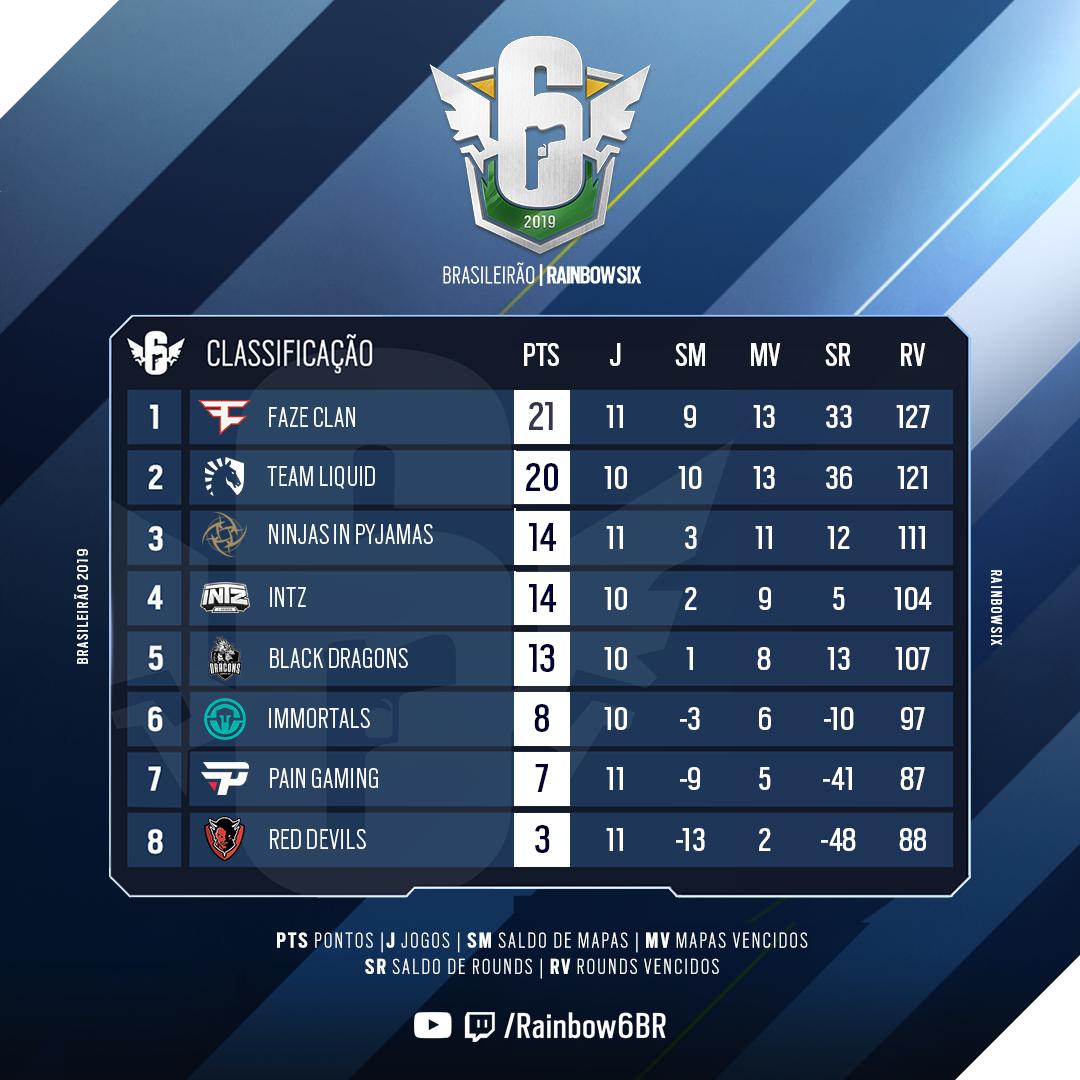 Immortals are clearly the bigger name as they have made it to the last two Pro League and Major Finals and remained unbeaten in Season 9 until the final play day. However, they do go into this game on the back foot for two reasons. Firstly, the last time these two teams met in the BR6 league last December, Black Dragons narrowly eked out a 6-6, 7-3 victory -- albeit with notably different lineups. Secondly, Immortals have bigger things to be focussing on with their Pro League Finals coming up, meaning that this game will not be worth practising for specifically or worth showing off strategies in. This means that BD has a somewhat strong chance of taking it, however, Novys specifically has proven himself to be an incredible fragger and it's possible the team could simply gun their way to victory.
The second matchup of the day is also a key one between Team Liquid and INTZ e-Sports. The two teams currently sit in the top-four and so will be eager to keep that spot as they head towards LAN. This game also has the added spice factor when you notice that it was INTZ's surprise victory over Liquid in the Pro League that all but ended the ex-Pro League champions' hopes of going to Milan. INTZ are certainly the underdogs here, but LATAM is nothing but unpredictable.
Saturday League: Premier Division - PENTA vs Team GamerLegion
Finally, we have the Saturday League, the national league of Germany. This week will see the biggest matchup in the regular season as the two top undefeated teams will fight it out in a best-of-one format matchup with the victor becoming the tournament's favourites going forward.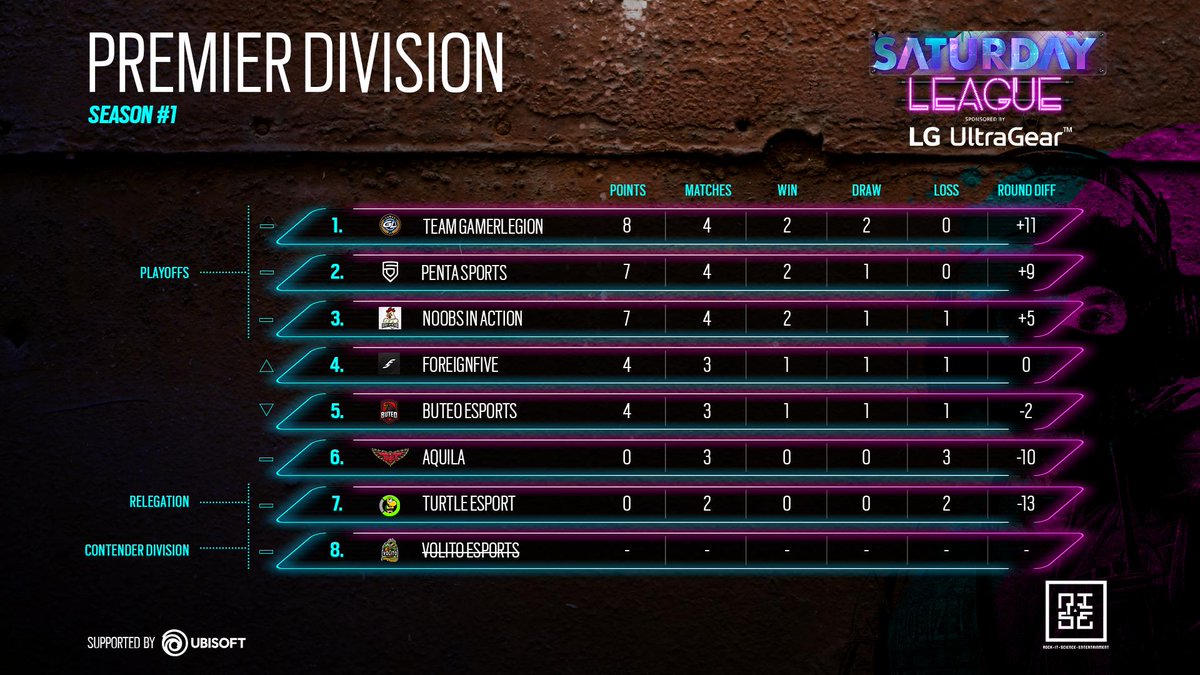 As the Pro League team and reigning German champions, PENTA are the obvious favourites, however, they have run into some difficulties so far, as evidenced by their draw against the third-placed Noobs in Action last weekend. The team will now face the GamerLegion roster, best-known thanks to their coach, morxzas, who previously aided Rise Nation (then known as mousesports) through Season 8 of the Pro League. Aside from this, the roster also includes namea, who played alongside the core of the current Team Empire roster during Season 7, and FraO, a member of MnM Gaming from DreamHack Winter. This makes a somewhat promising roster, although with the exit of KurtXTRM just yesterday, it is unknown who will be substituted in for this game or moving forward.
Elsewhere in the league, there is the familiar name in ForeignFive which includes the same core roster as the ForeignFive Benelux roster mentioned previously. The team has a somewhat mixed record so far with one win, one draw, and one loss, and is scheduled to play the Turtle eSport roster this weekend. This may be an issue though, as all but two members of Turtle eSport announced recently that they have left the team, with the ex-player Furish stating "there was a bit of drama, but we parted on good terms".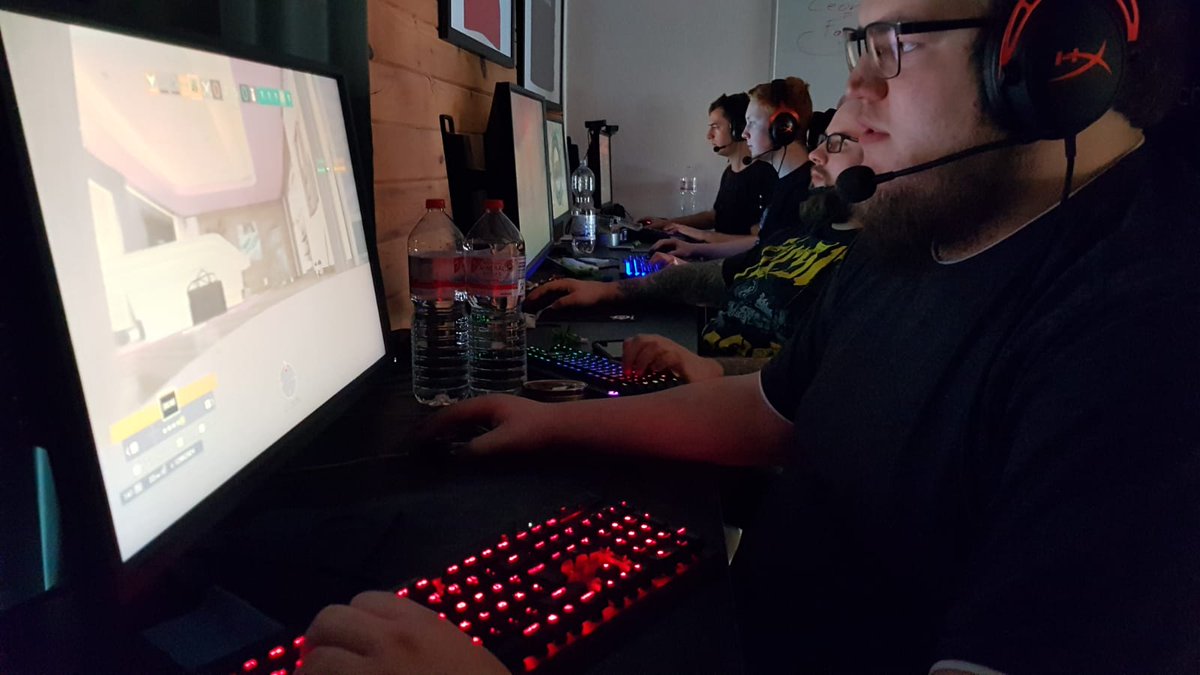 ---
These are the biggest and most interesting matchups this coming week across the secondary-level tournaments around the world. Keep an eye out for more SiegeGG coverage of all levels of Rainbow Six, including the CCS Finals this weekend and the US Nationals qualifier tomorrow evening.