Following the highs and lows of February's Six Invitational 2019, our first minor of the year has been introduced earlier today. Originally supposed to be partnered with well-known computer parts company iBUYPOWER, it seems like Ubisoft have moved on, and are now working alongside Allied Esports to host the minor. The year's first minor steps up competition not only with a coveted spot to the Raleigh Major on offer, but also with a substantial prize pool increase and an emphasis on globally-participating teams.
Dates - May 11th to June 9th
With three qualifier spots at large, one per main region, the online qualifiers will run from May 11th to the 12th. The first day will be using a Swiss Format to whittle down teams until 32 are left, which will then transition into a 32-team single-elimination bracket until there is one team left.
From there, all participating teams will head to Las Vegas to participate from June 7th to 9th for the minor itself.
Prize Pool - $75,000
A $25,000 increase in prize pool since the last minor, the Las Vegas minor offers an outstanding $30,000 to first place alone. Detailing on the breakdown can be seen below:
First Place - $30,000
Second Place - $15,000
Third Place - $8,000
Fourth Place - $6,000
Fifth to Eighth Place - $4,000 each.
Competing - Open Qualifiers
As mentioned above, teams from across North America, Latin America, and Europe will have the chance to represent their region as one of the three qualified teams.

Attendees - Invited & Qualified Teams
As solidified earlier this morning with the announcement of the APAC invitee, sixteen teams ranging from fan-favourites to breakout talent have been confirmed for the Allied Esports Minor. Here is the regional breakdown for all 16 attending teams.
North America
Teams: Rogue, Susquehanna Soniqs, '92 Dream Team, DarkZero Esports, Disrupt Gaming, Rise Nation and Spacestation Gaming
North America brings a well-balanced mix of some of the region's best and most admired talent back to where USN left off, now looking to give NA yet another team heading into the USA Major. DarkZero enters the Las Vegas Minor as the only invited team from the S9 Milan Finals, meanwhile ex-Pro League's Rise Nation looks to redeem themselves after being relegated. With the hometown field advantage, Las Vegas' own Rogue will seek to relive the glory they tasted at USN 2018 and send themselves into their fourth consecutive major attended under the blue-and-orange colors.
This event not only brought us these three excellent teams, but also two recent graduates to Pro League and one Challenger League team representing North American Challenger League. Disrupt makes this their second LAN ever attended, with a slightly fresh yet unique lineup spearheaded by ex-Orgless' Alexander 'Yeti' Lawson. Fan favorites '92 Dream Team come off of the cinderella story of a lifetime, finally achieving Pro League by winning Season 9 of Challenger League. Finally, there are the Susquehanna Soniqs. Yet another fan favorite very well known under their tenure as Elephant Gang, the now-signed roster aims to continue their prowess as another new addition to Pro League led by Mr. 1.6 himself- Seth 'supr' Hoffman.
Joining from the online qualifier is Spacestation Gaming. Since their mix-up of adding Obey Alliance's Dylan 'Bosco' Bosco and benching longtime support player Taylor 'Redeemer' Mayeur after a stellar performance at the Six Invitational, SSG look to repeat their glory to get an easy ticket into the Raleigh Major.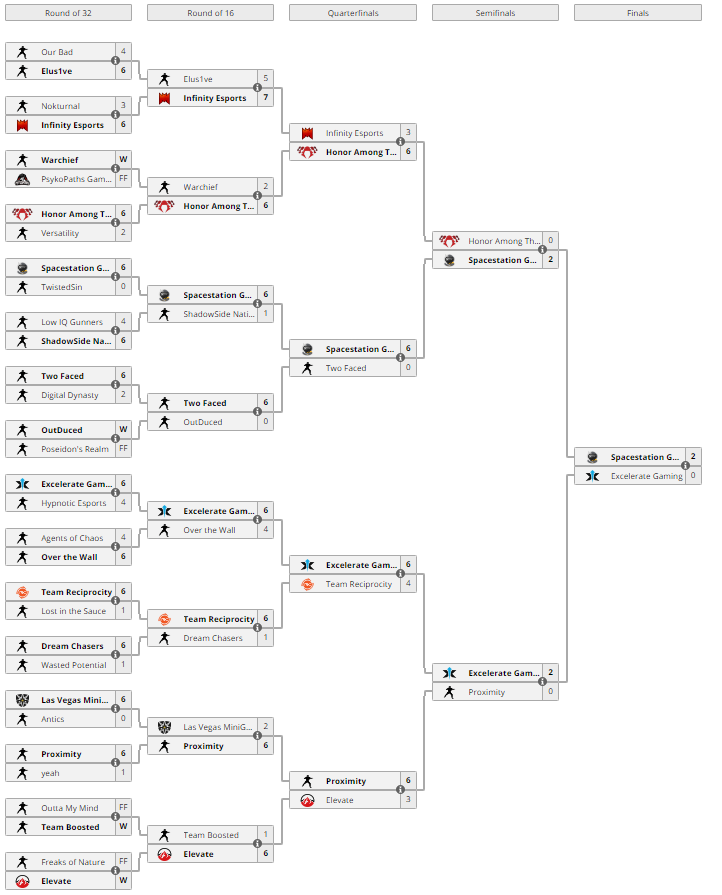 Latin America
Teams: Team Liquid, Ninjas in Pyjamas and Team oNe eSports
After the shocking jab out of nowhere concerning Leo 'ziGuiera' Duarte's retirement from Rainbow Six, Team Liquid enter the tournament with a fifth player in question. This makes Liquid's second-ever international minor attended, alongside Ninjas in Pyjamas. NiP look to make yet another LAN after their chances at Milan being so close, yet oh-so-far.
The winner of the Latin American online qualifier would surprisingly be Pro League's newest entrant of Team oNe! They turned heads all throughout Challenger League, but during the online qualifiers they upset both FaZe Clan and Black Dragons to take LATAM's final ticket to Las Vegas.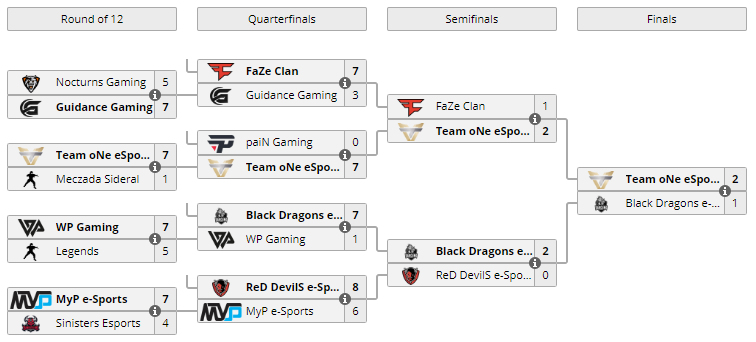 Europe
Teams: PENTA, Chaos Esports Club, Team Vitality, Team Secret and LeStream Esport
Representing the sharpened region of European Pro League comes four very unique, yet very different teams. The bruisers in PENTA might've had a rough time at Invitationals coming up short against NORA-Rengo twice, but if they've tasted victory once before at DreamHack Winter then they might look lethal for Las Vegas. Chaos shocked all of us earlier this year with their miracle run in Pro League which nearly got them a spot at Milan, could the Swedes be in line for a Cinderella story in Sin City? Finally, there are the DreamHack Valencia 2018 champions and English pride and joy in Team Secret. Secret come off of a low season, however, losing the relegation matchup to Team Vitality. Vitality represents the upsurge in French talent, storming through numerous European LAN tournaments with a rebirthed roster in BiBoo, Spark, BriD, Quaal, and sNKy.
LeStream Esport joins the invited teams as the European online qualifier winners after defeating fan favourites across European T3 teams such as Spain's Vodafone Giants and Russia's AVANGAR. The famed lineup joins after qualifying for the Milan finals, being one of EU's most lethal teams with the fragging powerhouses of risze, AceeZ, and UUNO. They'll join the aforementioned four teams in a fight for an invitation to the Raleigh Major later this year.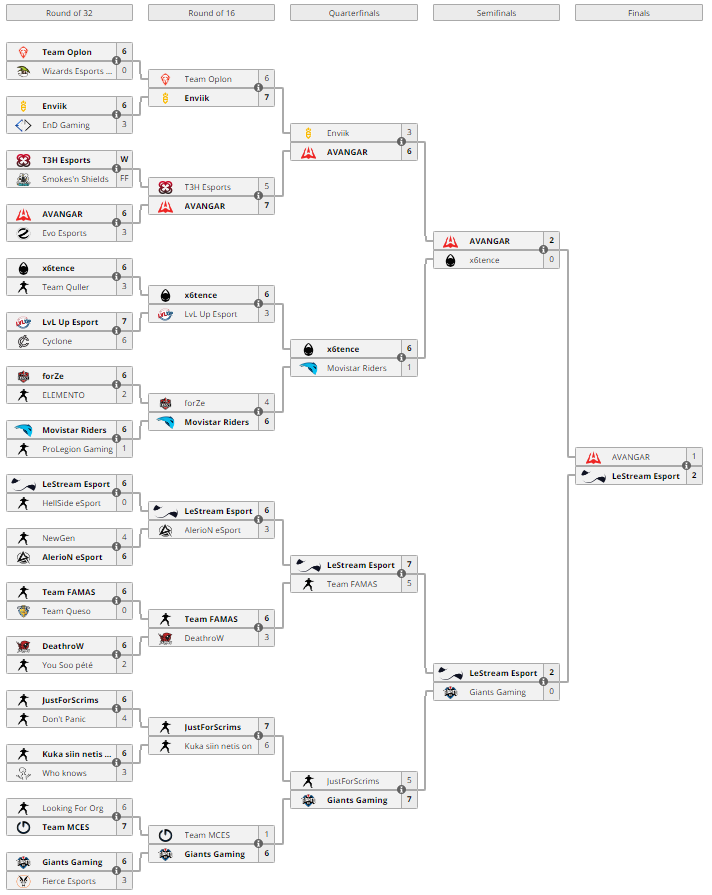 Asia Pacific
Team: Aerowolf
The Southeast Asian powerhouse is unsurprisingly a consistent attendee at a number of APAC LANs, but they had never seemed to break through to attend another international event. With the sole APAC invite going to the SEA juggernauts, teams will have to prepare for this wild card of a team.
Location - HyperX Esports Arena Las Vegas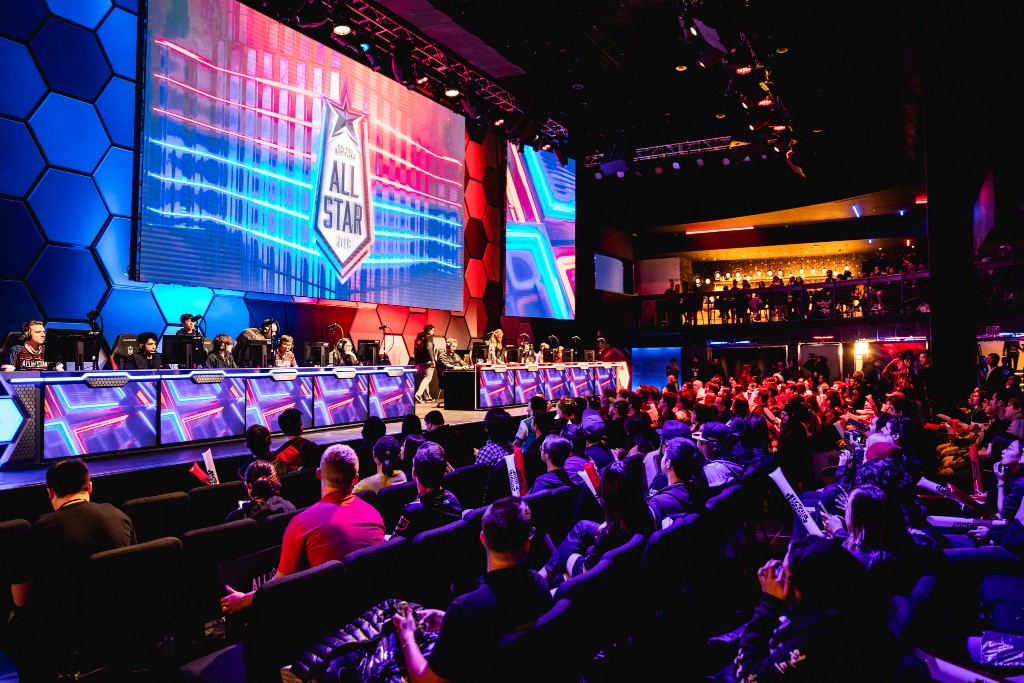 A massive 30,000 square-foot venue built and dedicated to hosting esports events, the HyperX Esports Arena will add the first Rainbow Six minor of the year to their accolades of events hosted. Previously, the venue has hosted events from famous Twitch streamer Tyler 'Ninja' Bleven's 'Ninja Vegas '18', the League of Legends All-Star 2018 event, and most recently was used by Spacestation Gaming's Rainbow Six team prior to the Six Invitational 2019 for their bootcamp.
You can find out more about the event and reserve your free ticket through their website.
Production - Attending Talent
Las Vegas won't be short of available talent, as we see a equal share of both old and new faces to the Rainbow Six scene!
Event Host:
Evan Raynr - @RayndayGaming
Casters:
Samuel Stewart - @Stoax
Loviel Cardwell - @VellyCasts
John Mullen - @blucasts
Rob Gonzales - @RobAJG
Lottie Van-Praag - @Praagy08
---
Keep an eye out for more updates right here on this page or on social media using #AlliedR6Minor.