The online phase of Season 9 of the Pro League ended this week as the teams and brackets for the Milan Finals, as well as the automatically demoted teams, were finally determined. Meanwhile, lower down the competitive spectrum, we saw three new leagues start up while the USN, BR6, and a number of other nationals continued on as usual.
North America
Last week, Evil Geniuses and DarkZero Esports had already booked their spot in the Milan Finals next month, meaning there was just one thing left to determine this week -- who'd be fighting in the relegation playoff match. This was a fight between Rise Nation and Excelerate Gaming (ExG) in which Rise needed to beat DarkZero and hope that ExG lost or drew to Evil Geniuses to escape the relegation zone. Unfortunately, for Rise, the exact opposite happened, with ExG defeating EG thanks to some extremely impressive fragging power, while Rise lost in a close game against DarkZero, meaning it will be Rise playing for their spot to remain in the Pro League in a few weeks' time.
The final game of the season mattered very little to the bigger picture but did fill in the final standings between Spacestation Gaming (SSG), Rogue, and Team Reciprocity. Rogue didn't play today, meaning SSG had a great opportunity to jump up from fifth to third with a victory over Team Reciprocity, however this simply wasn't to be. SSG fell in a clear 2-7 scoreline to Reciprocity, with LaXInG achieving one of the highest KDs of the season at 5.5, keeping them in third, Rogue in fourth and SSG in fifth

This means that Evil Geniuses and DarkZero will be representing the North American region in Milan. These are the final season standings which, interestingly, are identical to the mid-season standings for the region:
Latin America
The LATAM games, meanwhile, were much more interesting as the standings at the top and bottom of the table were still to play for. At the top there was a three-way fight for a LAN qualification position between Ninjas in Pyjamas (NiP), FaZe Clan, and Immortals. NiP needed a win against Liquid in order to qualify by overtaking whoever of FaZe or Immortals lost in their own matchup. The crucial game between Immortals and FaZe in the end only worked as a seeding match, though, as NiP fell to a Liquid side playing with their coach Silence substituting in for ziG, meaning that FaZe and Immortals will represent LATAM at LAN for the second Pro League season running.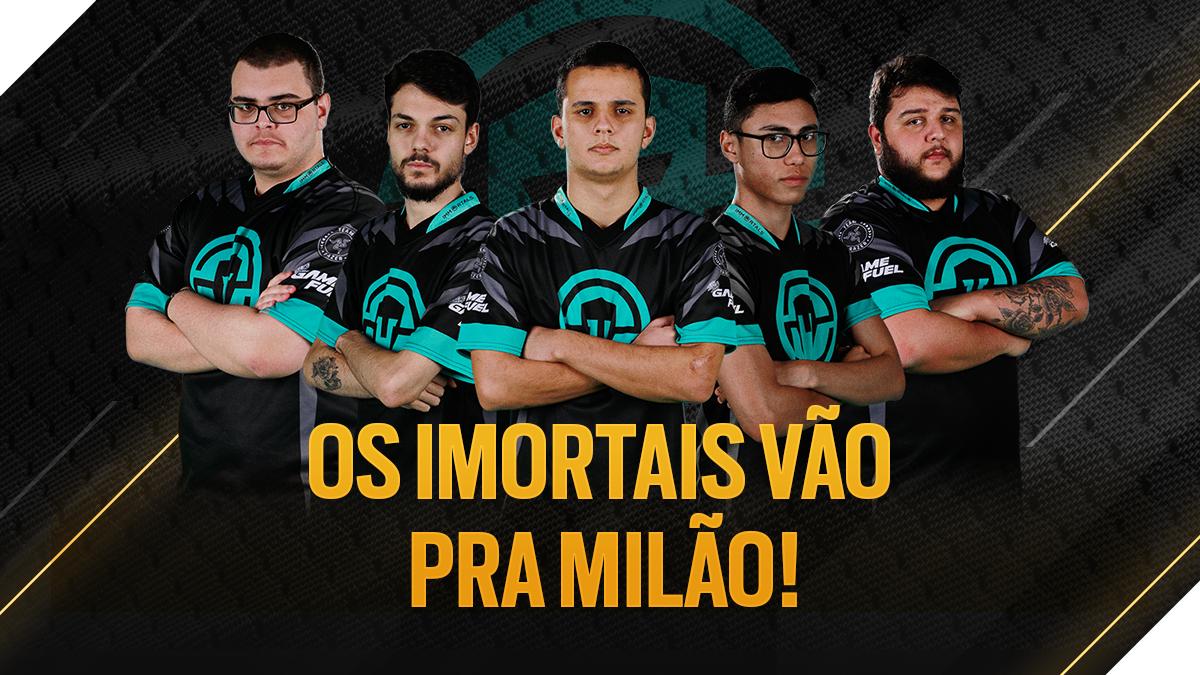 At the bottom of the standings, meanwhile, the battle for seventh place was also to be decided. PaiN Gaming was guaranteed the automatic demotion spot last week, meaning that the fight was between ReD DevilS e-Sports (RDS) and INTZ e-Sports this week, and it went as close as we've ever seen. A draw from INTZ and a victory for RDS meant both teams ended on 13 points and with head-to-head scorelines of 7-4, 4-7, they also drew on mini-league points and round difference. This meant that INTZ's -11 overall round difference compared to ReD DevilS' -29 decided who will be fighting to keep their Pro League spot in the upcoming relegations.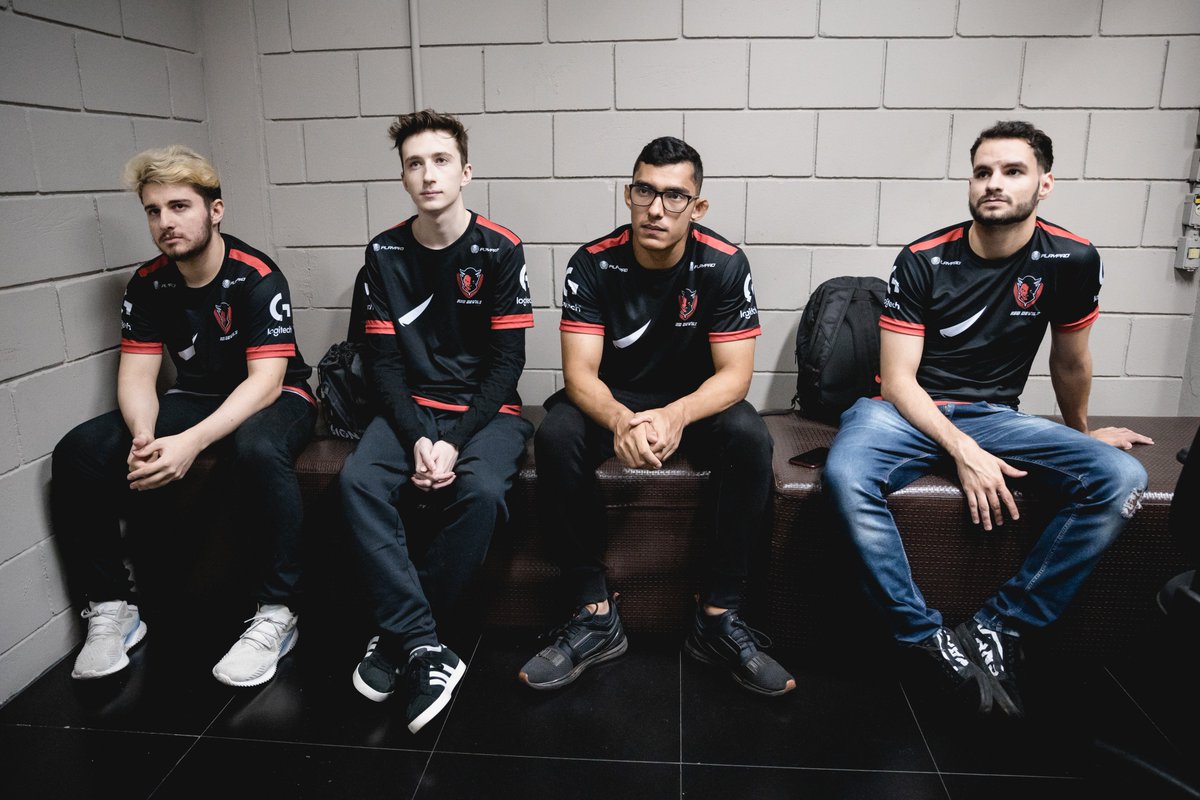 As such, at the end of the Season 9 online season the standings look like this:
Europe
Finally, we had the European game. Like in NA, the Milan-bound teams had been decided in the previous week, which just left the finalisation of the relegation-zone teams. This was a competition between Team Secret, Natus Vincere (Na'Vi) and mousesports and was ultimately decided by Secret managing to hold off a comeback to defeat Chaos. Due to Na'Vi being unable to defeat G2 Esports, the win for Secret meant that the newly acquired roster of Natus Vincere will be going down to the Challenger League while Team Secret got a chance to fight another day.
These results mean the season ends with a three-way tie for third -- just as LATAM had last season -- with G2, PENTA, and Chaos all sitting on 21 points. This caused some confusion over how the ties are broken however, as you can see in the rules below, the secondary criteria is "mini-league points". This means you take just the matchups between these three teams and see how many points each team would've won -- G2 won three games and tied one so has ten points, PENTA won one game and tied one game and hence has four points, and Chaos won one game and so has three mini-league points resulting in the above standings.
Milan Brackets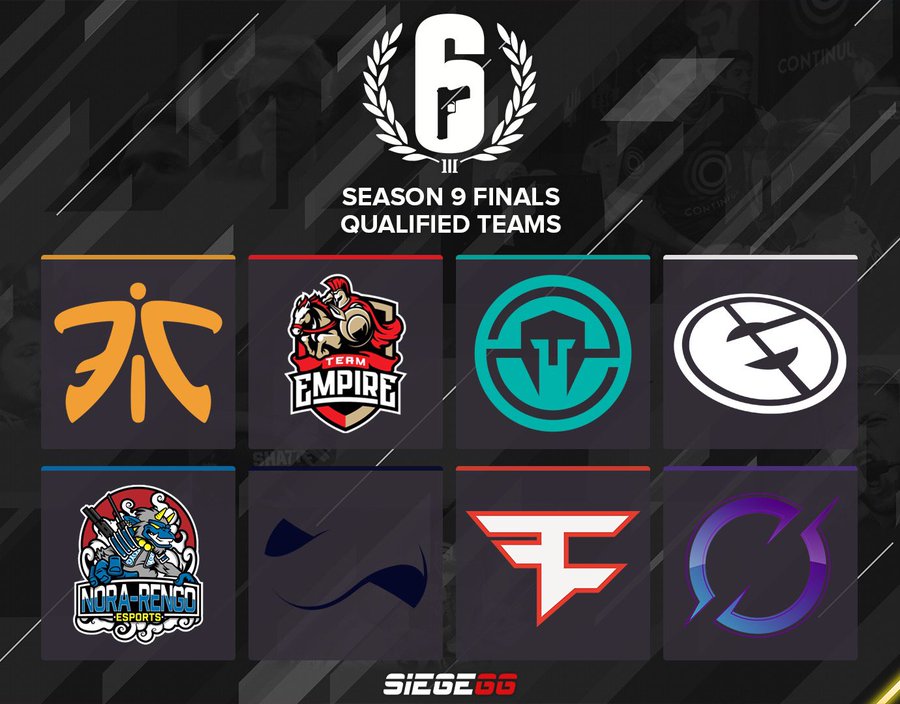 And so, we have the eight teams that will fight for the title of Pro League champions next month -- Evil Geniuses, Team Empire, FaZe Clan and Fnatic as first seeds, and DarkZero Esports, LeStream Esport, Immortals, and NORA-Rengo as second seeds.
The seeding show followed the European playday on Friday and determined which teams will play each other in the quarter-finals with this outcome: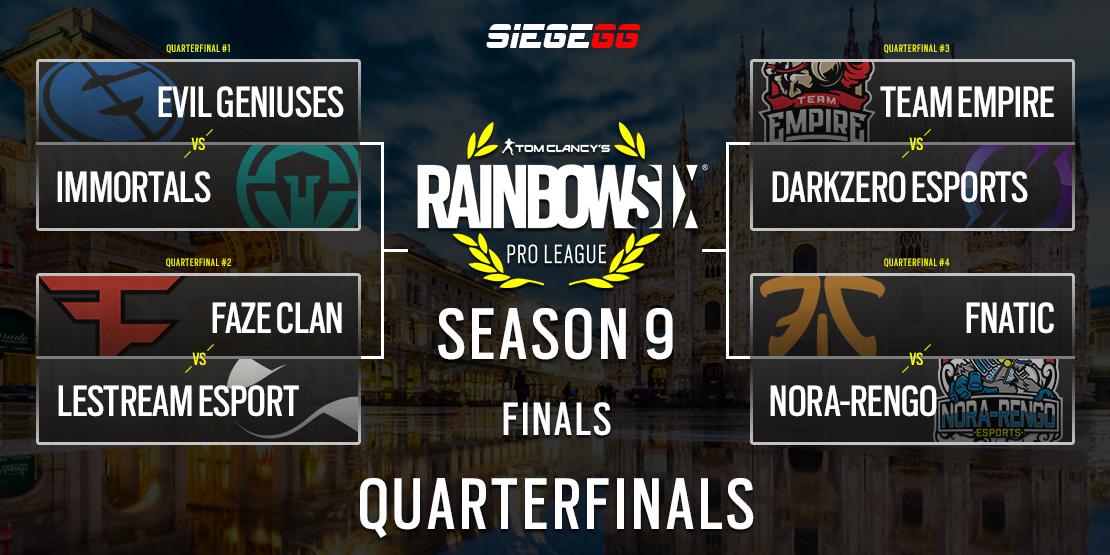 The standout fixture that has led to many complaints about the ESL process is Fnatic vs NORA-Rengo as this severely hurts APAC's chances of getting very far. What it means, for the second tournament in a row, is that the two APAC teams must knock each other out to proceed, and means their seeding match in the APAC LAN Finals was effectively for nothing.
We also have a Paris Major rematch between EG and Immortals, DarkZero's first Pro League or Major Finals game in two years, and an effective rematch of the Season 7 quarter-finals between FaZe and LSE. This all makes the games something very much to look forward to and extremely open -- with G2 not in attendance and Empire looking somewhat weak, this is anyone's game.
New Leagues Starting
Outside of the Pro League this week saw the start of three new ongoing leagues -- the ESL Benelux League, the Spain Nationals, and the Masters League.
The Benelux League this week saw two of the favourites in Trust Gaming and Os Leões win their games as expected, however, the ex-Flash Point roster of Conquer Gaming surprised many as they lost their game against El Whiz Wranglers. Their match on Oregon was clearly a very defensive-sided match as they won three-quarters of the rounds with a single extra offensive victory from EWW making up the difference and proving to many that they are a roster to be taken seriously.
Despite Team Epsonic and Elegance's Minions losing their games to Trust and Os Leões as mentioned previously, the results are still somewhat impressive. EM took the Challenger League roster to a 7-4 result on Oregon thanks to the British player of Blurr's 1.44 rating while a 1v1 clutch by Rendy while attacking Church/Arsenal room on round 10 of Clubhouse made the difference between Epsonic and Os Leões showing the league is pretty tight after the first week of action.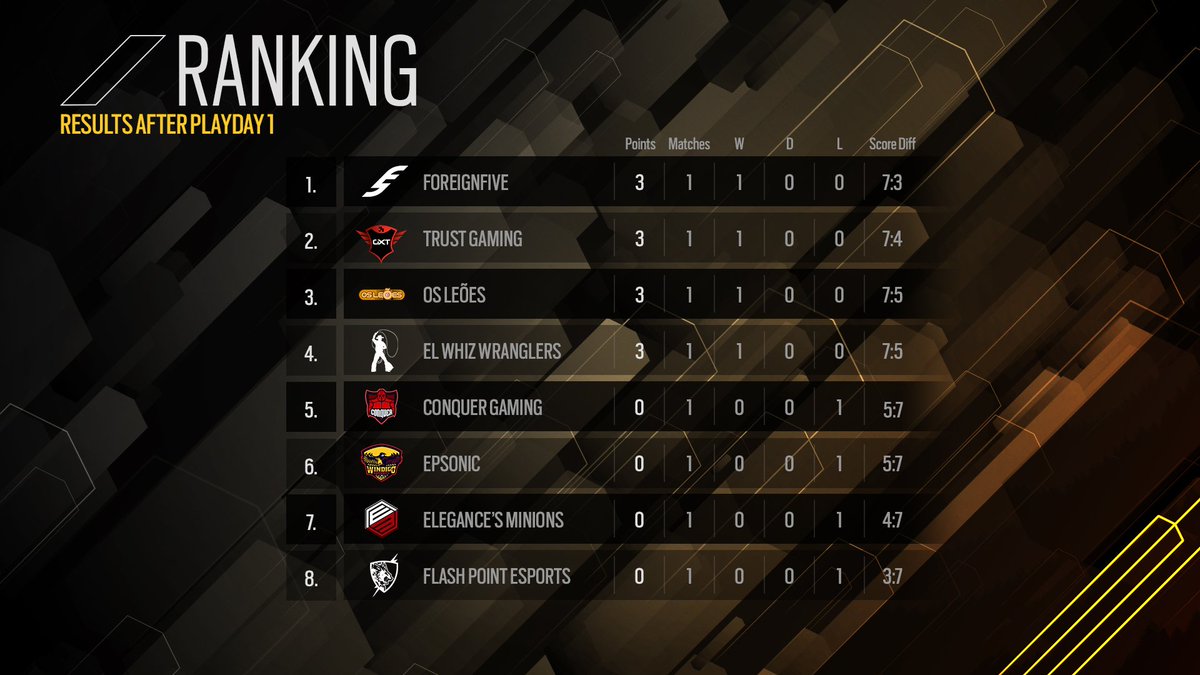 The MVP of the week with the highest rating of 1.81 and a massive KD of 5.33 is the German player of Next1 as he led his team of ForeignFive to a victory over the well-known organisation of Flash Point Esports. The full statistics from the Benelux League games can be found right here.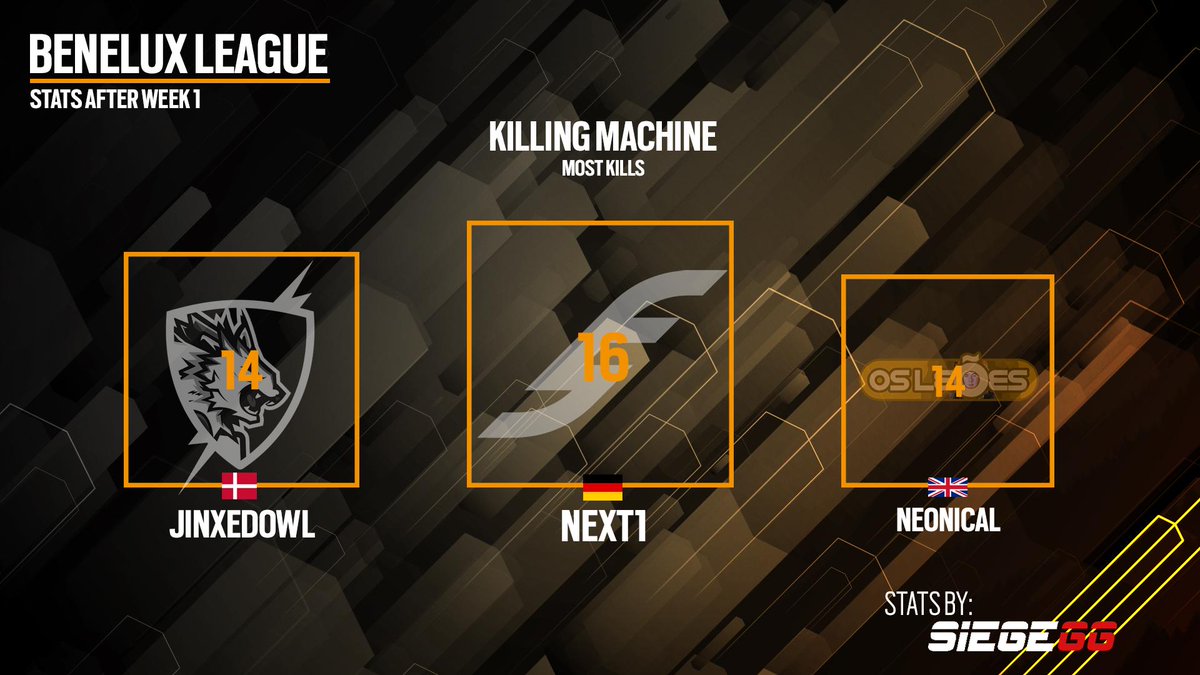 The next league in the Spain Nationals saw a large number of victories by the usual favourites with one exception -- the reigning champions of Movistar Riders lost to Team Queso. Movistar has changed drastically since they won the Spanish masters last October to the degree where they are now a British majority roster, and this result is a clear sign that these changes weren't for the best. Elsewhere, the fifth-placed Spanish Masters roster of Dragons Esports Club smashed Arctic Gaming 7-1 on Consulate, putting them at the top of the leaderboard after the first week of games.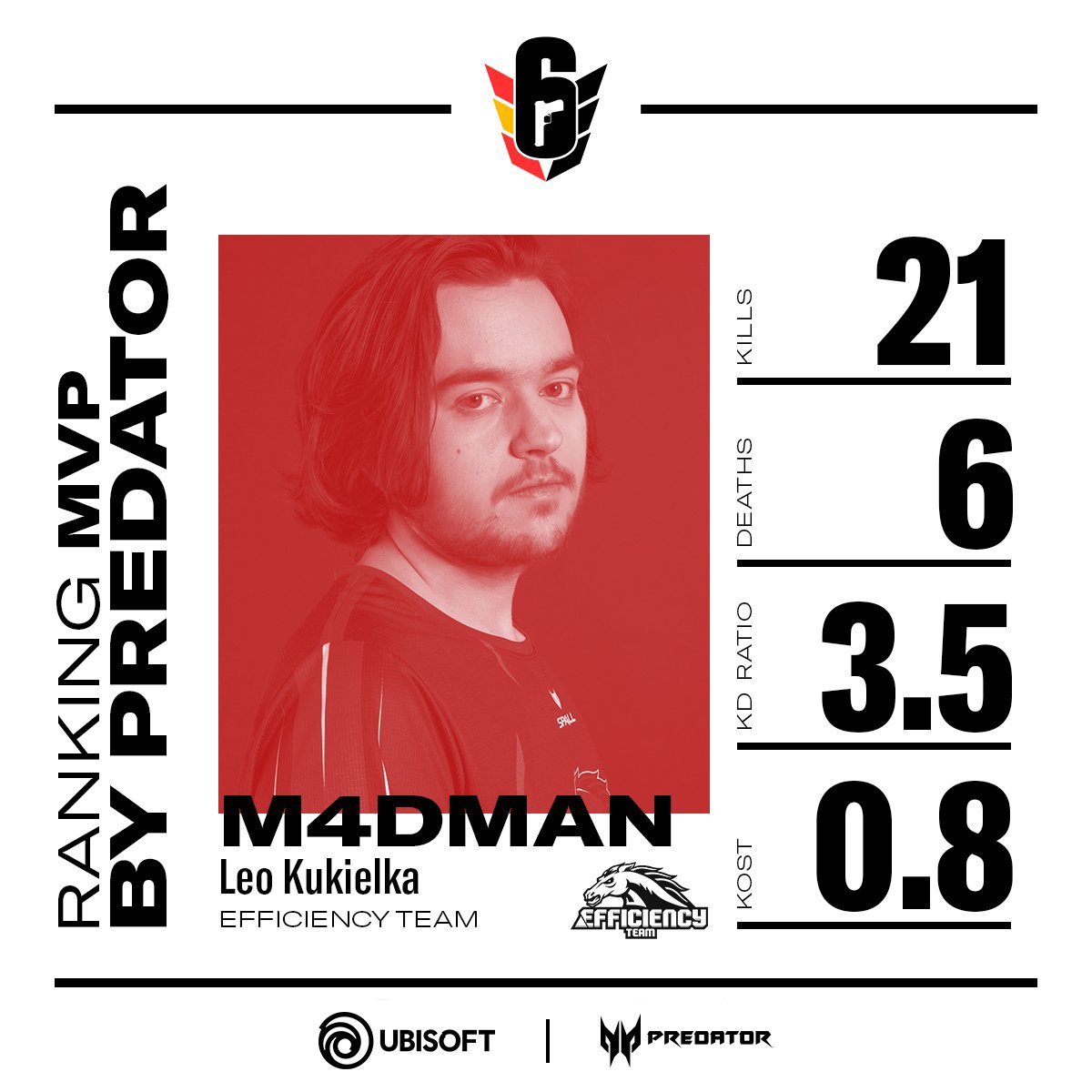 Finally, we have the Masters League, the national league of Poland, which kicked off its second season this week, cast by the Pro League observer of Marcin "Marciu" Prusinowski. The two games this week included both the Challenger League Season 9 roster of PACT and the Masters League Season 1 runners-up of Invicta Gaming, who both won in two clear games showing that despite their recent weak showings, are still two of the clear favourites in this national league.
---
And so, there's the weekly roundup of results across the Rainbow Six competitive world. Check back here next week for more coverage of R6 action at all levels of play!