Team Empire is an apt name. Looking to start their imperial campaign in Europe and across the world, the team was formed long ago, and was picked up by the impressively big Moscow-based organisation in the August of 2018. Of the five that started the Season 9 Pro League campaign, four of them had been part of the Room Factory team at the Six Invitational 2018, including Artyom "Shockwave" Simakov.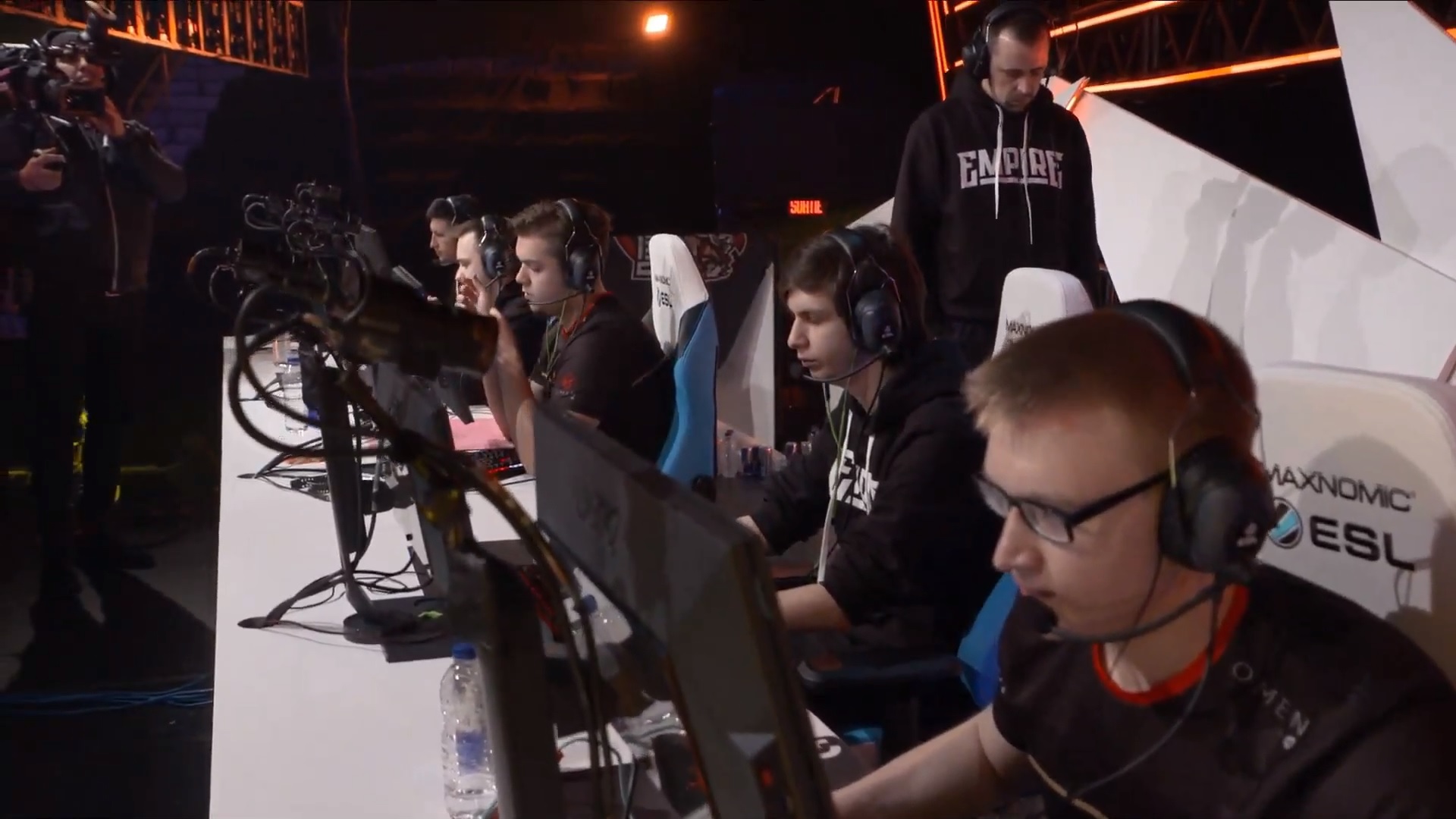 The team's qualification to the Challenger League only happened in Season 8, somewhat of a surprise, given their Six Invitational appearance and their deep run into the Six Major Paris Qualifiers where the players -- now with Eugene "karzheka" Petrishin -- were only stopped by the then-fearsome Team Secret. With the organisational support from Team Empire, though, they cleaned up shop in the Challenger League and effortlessly made the transition to the Pro League for Season 9.
In 2019, their success has been, so far, nearly limitless. In their first season in the Pro League under Team Empire, they have shot straight to the top, held off the titanic G2 Esports in both their games, and qualified to the Pro League Finals as the unequivocal top EU team. They also finished runners' up at the Six Invitational 2019 a mere year after crashing out as Room Factory in the previous iteration of the event. However, there was seemingly trouble at the top.
Just days ago, Artyom "Shockwave" Simakov announced that he had left the team due to "a misunderstanding between the players of the team", just under a week after Empire's first loss of the season to PENTA. His replacement was to be Danila "Dan" Dontsov, a player whose competitive experience is limited to Season 3 of CCS with Team BOOST and forZe.
In his first game with Empire, the team lost 4-7 to LeStream Esport, the other qualified team from Europe. Now, they must gather their strength and rebuild the chemistry that was lost in preparation for the Season 9 Pro League Finals -- an event that they were unquestionably favourites for beforehand, but may not be so any longer.
SiegeGG spoke to both players to find out more about the roster change and Team Empire's preparation with this new roster for the Season 9 Pro League Finals in Milan:
To Shockwave: Team Empire described your departure coming about due to "a misunderstanding between the players of the team". Could you tell us what happened? What changed from the excellent run at the Six Invitational 2019?
Unfortunately I won't be able to give additional information, but some players have become uncomfortable playing with me. In fact, after the Six Invitational 2019, nothing has changed; we still trained and tried to improve our playing qualities.
To Shockwave: What's next for your future in Rainbow Six? More than a few teams would love to have you on board, as you undoubtedly know.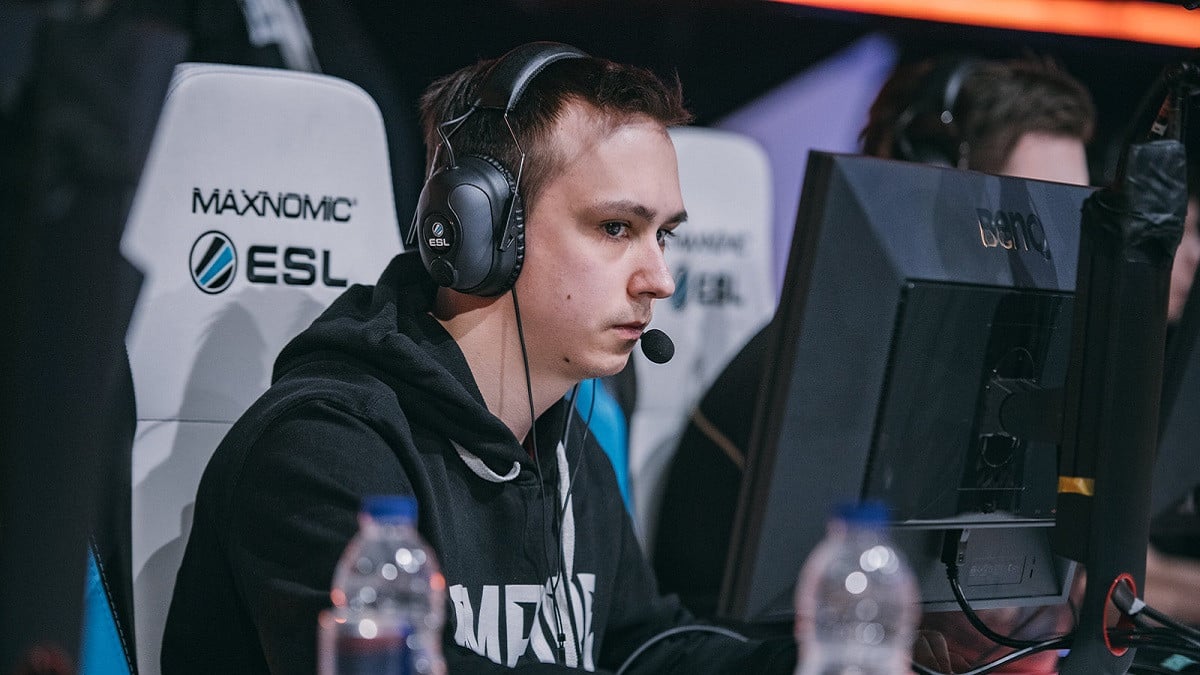 Yes, of course I want to find myself a new team with which I can become (part of) the 'top one' (team) in the world. I still have a desire to win, I am motivated more than ever, and I am sure that if I could become (part of) the top two (team) in the world in less than six months, I can repeat this success with a new team -- I have the experience that I can share with a new team.

Nothing motivates you like a kick from a team.
To Shockwave: What has been the best game that you have had the pleasure of playing in your time with Team Empire?
It was against Team Liquid at the Six Invitational 2019. At the Six Invitational 2018 we lost to them (as Room Factory), it was very disappointing. It was very important for me to defeat them, especially since we dropped them (knocked them out) from the tournament.

The game was very tense; we lost the first map, but did not give up. On the second and third maps we gathered our strength and were able to win the match.
To Dan: Your previous Rainbow Six experience has been with BOOST and forZe, but now you come into the well-oiled machine that is Team Empire. How are you working to rebuild the chemistry that has no doubt taken a hit?
Of course chemistry took a hit, but I hope that it is not for long. We just need a little time to understand each others' strengths and compensate for the weaknesses. That is why we are practicing more than the usual to rebuild the chemistry in such a short period. I will do my best to become a full fledged part of the team as soon as possible.
To Dan: Before this roster change, Team Empire were definite favourites to win Season 9 of the Pro League. Do you think this still is the case?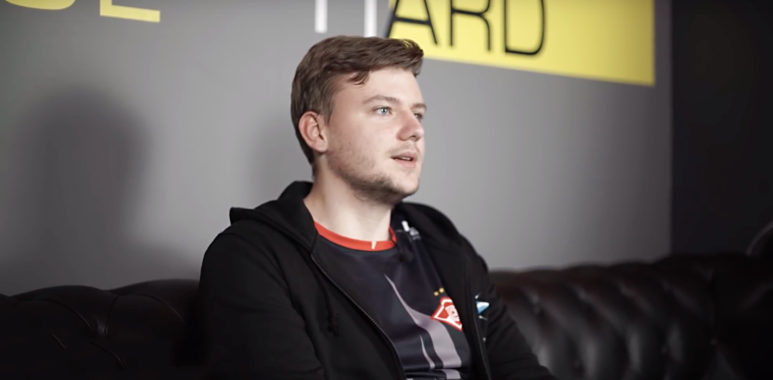 Yes. We have not much time, but I hope that it will be enough to prepare for a LAN. It will be my first offline event ever.

No doubt that it is going to be hard, but we are ready to do our best and become the Season 9 Pro League champions.
To Dan: Viewers no doubt have little information on you. What can we expect from you, specifically, in terms of play style (e.g. your favourite roles and operators and how you will fit in)?
I have an aggressive play style, but in Team Empire I am going to be a support/flex player, so I must change it to more passive and patient.

I do not have a favorite operator in attack since Ash's ACOG was removed, but in defense it is definitely Vigil because he is 3-speed and has a perfect gun. Actually, I like all operators, except shields, because in my opinion, their gameplay is too boring.
---
Team Empire plays their next and final match of the online Pro League season against mousesports, before moving onwards to the Season 9 Pro League Finals in Milan. To climb back to their Six Invitational 2019 heights is going to be a definite challenge, and they must be careful not to fall prey to the hungry sharks from other regions undoubtedly circling in the water for a fresh kill at the Finals.