Just over a week before the Season 9 Asia-Pacific (APAC) Finals, Cloud9 has announced the acquisition of the Korean roster known as mantisFPS. This signing is a massive move for the Korean subregion, for APAC, and for Rainbow Six as a whole as well and will allow the ex-Element Mystic and ex-Team Yetti players to soar to greater heights.
Cloud9 first entered Rainbow Six just a week prior to the start of Season 8 of the Pro League, signing the newly promoted North American roster of beastcoast. However, their roster had a middling season and, after the players dropped Lauren "Goddess" Williams, it was sold to Team Reciprocity days before the start of Season 9. Now, after the short gap away from the scene, Cloud9 has reaffirmed its commitment to it by signing mantisFPS, their fourth Korean or Korean-majority roster in all esports (the others being in Overwatch, Hearthstone, and Fortnite).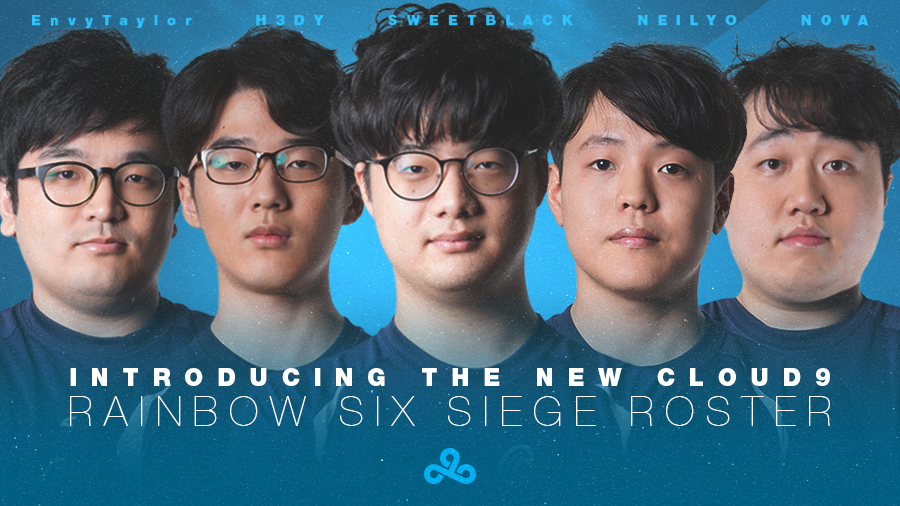 As far the team of choice for Cloud9 went, mantisFPS's players were the perfect candidates. Outside of NORA-Rengo and Fnatic, they have been the only ones to have been consistently performing at the top of their games in their region, going undefeated in the regular season for Season 6, 7, 8 and now 9. As such, they have made it to every APAC Finals, and also the Season 6 Pro League Finals in São Paulo.
Their only domestic loss in a Pro League game was in the Season 8 playoffs, and was followed by a shock exit from the Season 8 APAC Finals at the hands of newcomers Xavier Esports. Team captain OCN (previously known as OniChan) then also had to step down as a player and become an assistant coach due to his military service obligations, necessating Nova to be brought in.
Despite those setbacks, mantisFPS has largely been just behind NORA-Rengo and Fnatic in terms of results. At APAC LAN events, they have always given tough fights to every team they faced, even if they have not always seen success. Still, their international LAN appearances include the Six Major Paris and the Six Invitational 2019, with their most notable scalp being that of Immortals at the former event. Most recently, they also won the US$44,000 Six Challenge Korea to affirm their position as the best Korean team.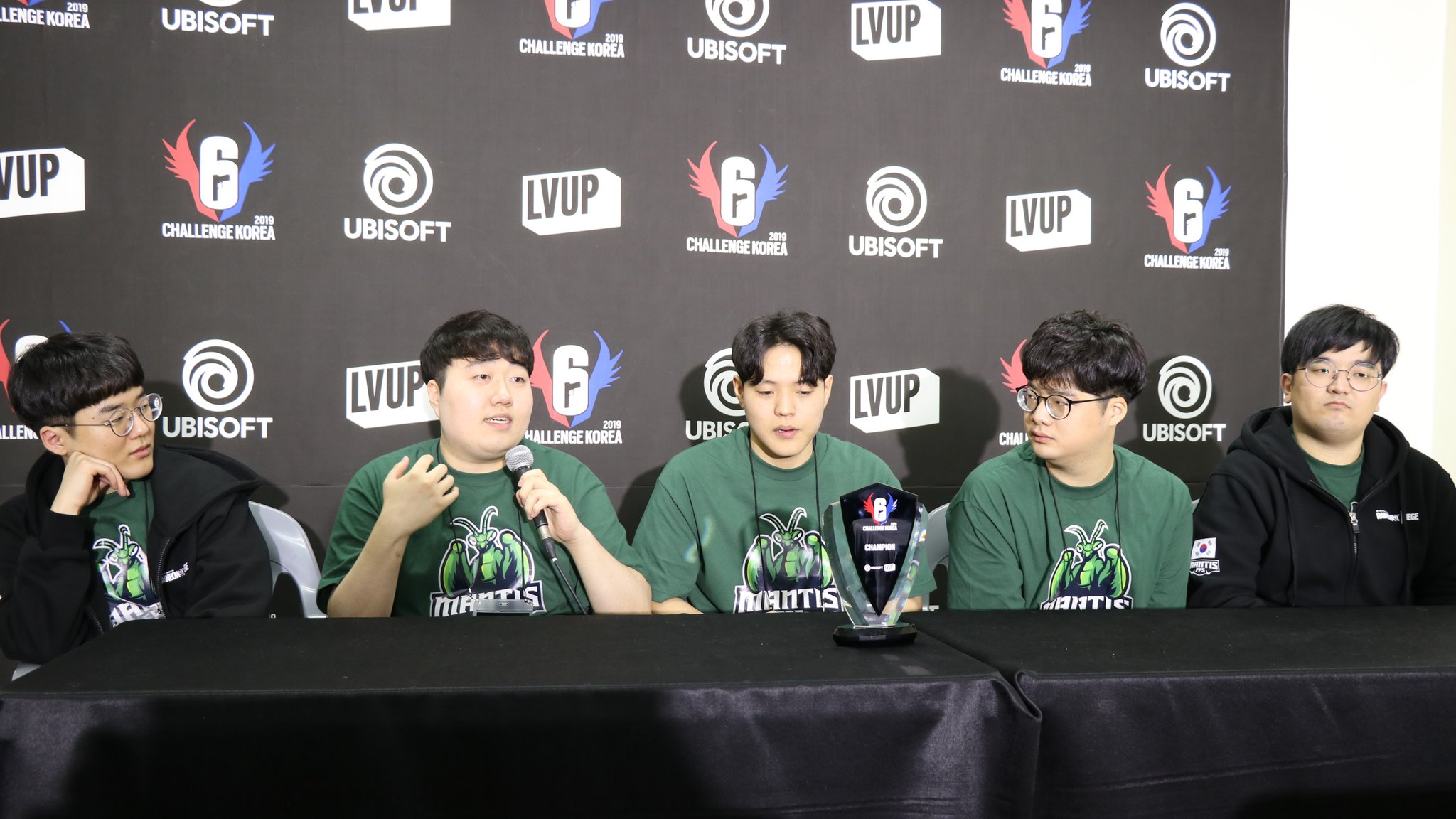 Internationally, though, mantisFPS' results have been middling at best and might be the cause for some to cast doubts over Cloud9's decision to acquire them. While this criticism is true, it is more than a little unfair. As revealed at the Six Invitational 2019, none of mantisFPS' players have been able to go full-time in competitive Siege, with every single of them working or having worked at McDonald's while playing in the Pro League and preparing for events.
Already so consistent despite these hurdles, the Cloud9 acquisition is bad news for the qualification chances of other teams in the region. Though its effects will only start to manifest from Season 10 onwards, the prospect of fully devoted Cloud9 players is going to be terrifying for all their rivals.

SiegeGG spoke to the team's head coach, Inyeong "SummerRain" Kim, to find out how his team feels about this signing, and what could lie in store for them in the future:
A proper organisation like this has been a long time coming for you guys. How does it feel to finally get to this point?
We were probably one of the longest 'org-less' teams in the world amongst team who were in the Pro League or had gone to a Major. What can I say? No joke, it feels like we are walking on the clouds!
You'd said you were looking for an organisation that supported your players well. Many organisations must have approached you, so what enticed you towards Cloud9 over the others?
We shared all the information with each other, but basically I decided in the end. There were many organisations who approached us, but their offers were not enough in my view. After the Six Invitational, we finally found some really good organisations who were trying to pick our team. The offer was quite similar, but for my players and myself, Cloud9 was our dream organisation.

Cloud9 is a well known NA (North American) organisation, but as you can see they have also many Korean players and teams, so every Korean gamer has dreamed about Cloud9 at least once. We're no different. And… there's no need to explain how good of an organisation Cloud9 is, right?
Cloud9 also has Korean teams in other esports -- how much is this shared infrastructure and the general might of Cloud9 going to aid your team in becoming the strongest version of themselves?
Well, we just joined Cloud9, so I'm honestly not sure about this yet. But, there is a Korea manager from the organisation, and they understand Korea well (e.g. military service), and I'm sure there is lot more.
SiegeGG also reached out to Tiffany "Tifa" Chiu, a manager with the Cloud9 organisation, to shed some light on their decision to sign the mantisFPS roster:
After selling the Team Reciprocity roster, you guys finally mark a return to the scene. What made mantisFPS such an attractive proposition to sign over other teams? Was the fact that you already have Korean teams in other esports a factor?
We've had our eye on mantisFPS since the Six Invitational and were impressed by their showing in a tough group. When they told us their story, it was hard to not to want to support them. They work regular jobs and dedicate their few precious hours of free time to scrimming and practicing the game. Good work ethic and a hunger to improve are all signs of a great team. With access to Cloud9 resources and a steady income, we hope it will relieve them of some stress and allow them to focus on what they do best.

While not a major factor, it definitely didn't hurt that we were already familiar with Korean players and the community. We also have several Korean staff members, one of which will be actively supporting the team, so we were very comfortable with our decision to pick up this team.
Will you be moving to Korea to manage the team, and is SummerRain going to continue with his role?
Although I love Korea, I will be staying in the U.S. to continue my current duties managing the Cloud9 League of Legends and Rocket League teams. But, it's very likely that I will visit the team in Korea at some point since the League of Legends team spends a lot of time there. We do have a manager named Mike Huh, who is fluent in both English and Korean and will be taking over for me as the Rainbow 6 manager. SummerRain will also be continuing his role as Head Coach, with OCN (formerly known as OniChan) as the Assistant Coach. I love the Rainbow 6 community so much though, so don't be surprised if you catch me at an event!
A Pilot Program Phase 2 entry is surely in order now, is it not?
We will be putting in an application for the pilot program, and hopefully things go as planned. I can't say much more about that, so we'll just have to wait and see!
Cloud9 will be playing at the Season 9 APAC Finals next weekend, with their first match under their new organisation scheduled on the 13th of April, against Southeast Asian veterans Aerowolf. Catch all the action from the event from 10AM onwards on the Rainbow6 Twitch and YouTube channels, with Cloud9 possibly going up to face fellow titanic organisation Fnatic in the second semi-final the next day.
The new Cloud9 roster is:
Kim "EnvyTaylor" Seongsoo (Captain)
Lee "Neilyo" Inyup
Han "SweetBlack" Chan-yong
Kwon "h3dy" Yugeun
Lee "Nova" Sihun
Kim "SummerRain" Inyeong (Head Coach)
Park "OCN" Hyun (Assistant Coach)