After months of play last year in the United States Nationals, Rogue was crowned Team USA 2018 following their 2-1 victory over Evil Geniuses in the Grand Final. Starting April 6th, teams from around the country will be able to compete for a chance for a cut of the $156,000 prizepool and the title of Team USA 2019!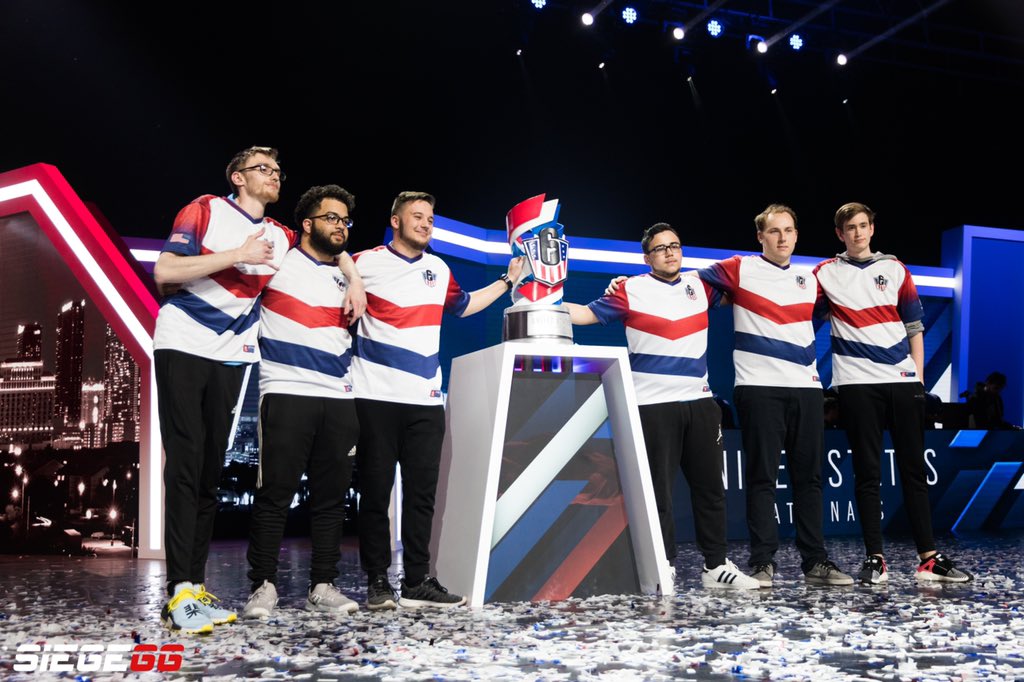 US Nationals 2019
Dates - April 6th to December
Competition begins April 6th with open qualifiers for Stage 1, the first of three such qualifiers. Any team can compete in the open qualifiers, with the winner of the first qualifier advancing to the conference finals, where they will face off against the winner of the second qualifier. This will be repeated for Stages 2 and 3, which occur from June to August and September to October, respectively. These stages will be followed by the Wild Card bracket, sending two more teams to the US Nationals Finals, which will take place in December.
Prize Pool - $156,000
A step up from last year's $50,000 prize pool, teams in the US Nationals 2019 are now competing for $156,000.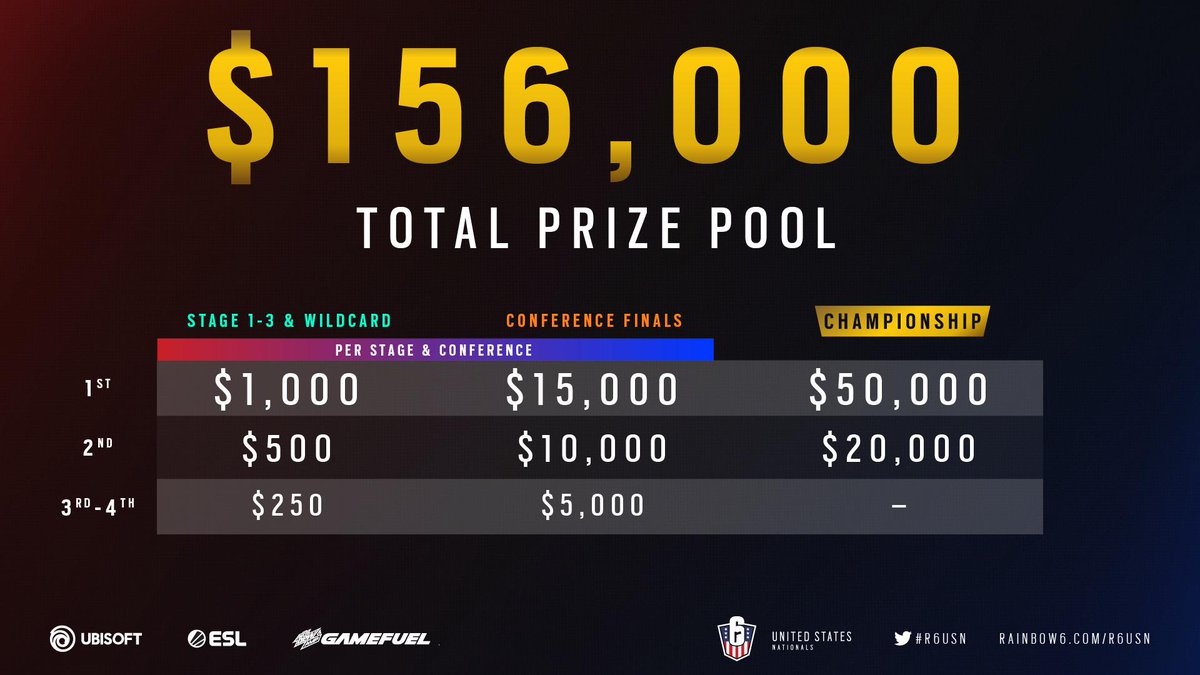 Competing - Open Qualifiers
Teams have four chances to qualify for the finals this season, through open qualifiers. You can sign up to compete at the R6USN website and keep track of the stages at ESL's schedule.
Stage 1:
The first stage of games ended with the two Pro League teams of Team Reciprocity and the Susquehanna Soniqs qualifying for the LAN Finals in December ahead of Our Bad and Honor Among Thieves
Stage 2:
The second stage of qualifiers began on the 15th of June and will see DarkZero and Spacestation in the Eastern Conference games as well as '92 Dream Team and Rogue in the Western Conference qualifier
Viewing - Live Broadcasts
The top four teams from each conference will be broadcast live Tuesdays and Thursdays at 8 PM ET. Stage 1 broadcast days are April 9th and 16th for the Western Conference and the 11th and 18th for the Eastern Conference.
---
Keep an eye out for more updates right here on this page or on social media using #R6USN.