The secondary tier of R6 esports in Europe is as close as it ever has been, with the top spots being an open race for many of the teams. After two play days, Team Vitality has taken an early lead, but with ten maps remaining for every team, and just three points separating the top three teams, promotion to the Pro League is anyone's game.
We have previously spoken to Gaël "Liven" Gruyere, the team captain of XTreme Video Esports, and Sébastien "FuriouSG" Guérineau, the manager of Team Vitality, so this week we spoke to some more of the returning names hoping to make it to the Pro League, starting with Otto "pannari" Heikkinen:
While he is currently playing on KKona KKopteri (usually just referred to as "ex-NYYRIKKI"), pannari is best known from his time on ENCE eSports in Year 2. Then, his team had qualified for all four major LANs, and were crowned the Season 6 Pro League Champions. Since leaving the roster at the end of Season 7, he attended both DreamHack Austin and Valencia with T3H Esports, and now plays in both the ongoing CCS and Challenger League seasons on a new all-Finnish lineup.
We spoke to him to ask about this lineup and his journey back to the big leagues:
Firstly, can you introduce your new team to us?
Yes. I wouldn't call it "new" team anymore because I have been part of the roster for the past six months, and the core roster (movetaho, stigi and oskamoska) has been together for nine months. Kalenski, our newest member, joined just before the first Challenger League qualifier in January.

We also have team manager, aka dank memes guy, Saltti, coach Vapo, unofficial substitute player Erkkari, and we are currently trialling an analyst. The team was originally called MotiOn Gaming, then joined the Finnish org NYYRIKKI and is now temporarily known as KKona KKopterit.
Your team went from a fairly unknown roster to qualifying for both CL and CCS in the space of a day. What was this like for your team?
Qualifying to CL was our main goal from the start and it didn't come easily. From the moment when I joined, the goal was clear to me and my team mates: let's start to take things

a bit more seriously, and practise and work to get better as team. It is the first Challenger League season for my teammates and surely means more to them than for me, but I take it seriously and see it as a gateway back to the Pro League. CCS is great and we hope to make it in playoffs there, but it's also a bit sad that we joined mid-season due some teams dropping out of the league.
Next week you play Supremacy and MnM Gaming, two big contenders for the Challenger League title. What scores can we expect in these games?
Both teams are really good and I expect the matches to be very very close, but none of the teams in Challenger League are unbeatable. We will prepare well for next week.
Can we expect a new organisation soon?
Yes you can! We have got some very good offers so far and it's lovely to see that Siege esports has grown, looking at the offers we got just for the Challenger League. We have not signed yet with anyone, so nothing is confirmed.
Do you have anything to say to your fans?
Hello, fans (if there are any). I love you all and if you love me and my team, be nice and follow us on twitter. Also, don't worry, cooking stream will come this year as well.
Next, we spoke to another returning player in Dimitri "Panix" de Longeaux, currently in his second stint in the Challenger League since joining the competitive scene back in Season 1. In this time, he has played alongside players such as ENEMY, Elemzje, meepeY, z1ronic, Hungry, and risze.
Not only that, he also claimed the first ever DreamHack title at DreamHack Tours 2016, won two Coupe de France titles (in 2017 and 2018), and was most recently crowned a German national champion at the Castle Siege 2018 tournament.
Now, after being kicked from PENTA, he finds himself in the previously all-Italian roster of EnD Gaming in the Challenger League also. We spoke to him to ask what it is like fitting into a roster such as this:
Firstly, can you introduce your new team to us?
EnD Gaming is an Italian team going international with the recruitment of Sparxo (our IGL) and myself. Alation and Torok are both veterans to the game -- I've been playing against them since Y1S1. They brought Sloppy, a rising Italian fragger, into the lineup as well.
How does communication work with a primarily Italian roster?
We're all speaking English. The Italians try their very best keep the communications in English. Sometimes, some calls or words are lost or misunderstood, but most of the time it's fast and concise. It's pretty much the same problems that anyone encounters when going international without having dominant English speakers part in the team, or people who are bilingual.
This week you played against two ex-teammates -- Voy in XTreme Video Esports, and Alive in Supremacy. did this create any extra pressure for yourself?
Not at all. I play to win games and with the goal to win leagues, LANs, championships. Whatever are the names in the opposite team, it does not matter, and it won't change my hunger to win. There's never something personal in a match. Or better, it should always be personal.

Do you have anything to say to your fans?
I want to thanks the Italian fans, who warmly welcomed me into EnD Gaming! I loved meeting them at Milan Euro Cup, and it's cool to see their passion from inside their community. Still, thanks to all the fans who are sticking with me and are interested to follow the next chapters of my career. I am happy to be supported by such truly interested and nice fans. Thank you!
Finally, we spoke to a new entrant in the Challenger League, Leon "Leonski" Snikkers. Leonski is now the in-game-leader of the very first team from the Benelux region (consisting of Belgium, Luxembourg, and the Netherlands) to qualify for the Challenger League.
Previously, Trust Gaming had achieved large amounts of success within their local region, making the ESL Benelux League Finals twice, however, they truly made a name for themselves when they took down the Pro League winning roster of Team Liquid at the DreamHack Winter event.
Now, as they already are one of the most successful core-Dutch lineups in esports history, we asked Leonski about his team, the Benelux region, and what his aims are going forward:
After our disappointing loss at the Benelux League Season 2 Finals, we realised we had to make changes. Things just were not working out with the roles we had in the team. The performance after those finals definitely looked up and we even beat (an arguably weak version) of Team Liquid at DreamHack, and took Chaos and Liquid (the second time around) to a third map. After this performance, we were sure the changes we made in our roles were working as intended.
However, we are a very emotional team, and that showed during the Six Invitational and Challenger League qualifiers. We didn't quite always get the results that we were after, losing against teams who are, on paper, worse than us. There was a negative vibe and we lost the fun in playing. Before the Challenger League playoffs, we decided to make a roster change to try and fix the team atmosphere. The roster change took us from a Dutch-speaking to an English-speaking lineup.

The switch to English was really smooth since we had all previously played in English speaking lineups. We felt an instant connection with our new player and it felt like the roster was reinvigorated, and went through the playoffs while only dropping a single map.

I believe our roster currently has three superstar players, and I'm very fortunate to be able to have helped build up and be part of such a talented roster of which the majority is from Benelux. We're still young and I believe there is still a lot of unlocked potential in this roster. We're able to compete with the top teams in Europe, but need to find more consistency.
That's why our aim for this season is to end up in the top four of the Challenger League, because in the playoffs anything can happen. I don't think any of the top three teams (Vitality, MnM, and us) is better than each other. It comes down to a stylistic matchup, which might be more favourable for one team.

The Benelux region has improved itself massively over the last year or two. And that's all due to one man: Milan (the Esports Manager at Rainbow Six Benelux). He has worked incredibly hard to provide us (together with our org) with LAN experiences, and a local scene where talent can develop. Deapek, Avaiche, Quadzy, and I have all competed against each other at Benelux LAN on different teams. There is a lot more (underaged) talent within the Benelux too, which is still undiscovered because of egos.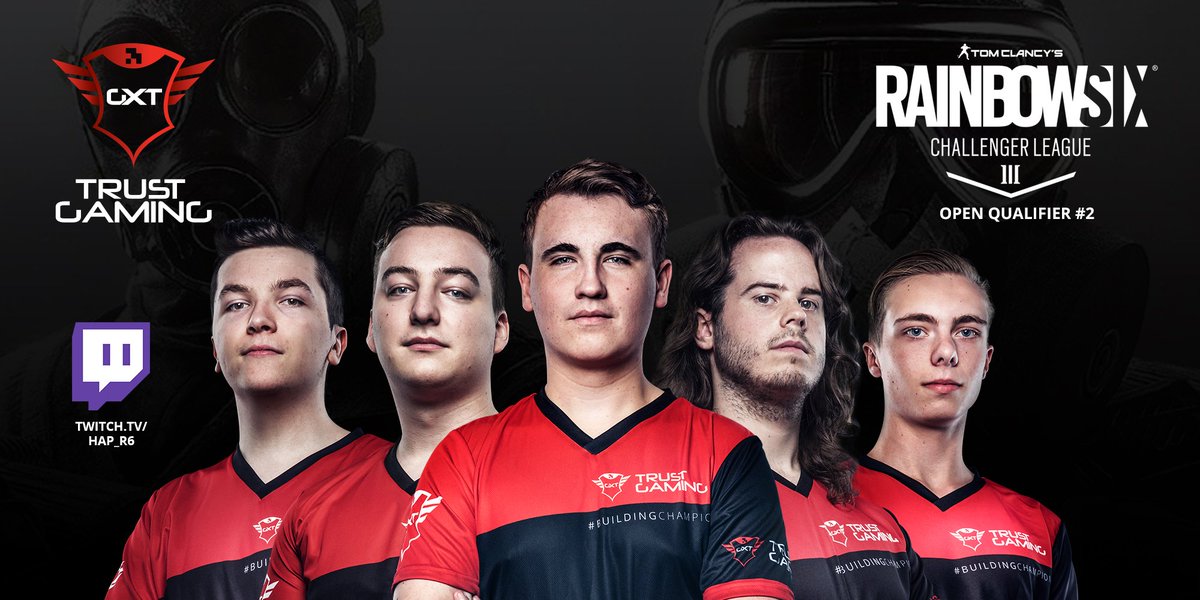 ---
Keep an eye out here at SiegeGG over the coming weeks for more interviews and coverage of the Challenger League as we approach the mid-season.