Last year, France's very first official national league kicked off with the 6 French League, which invited three Pro League teams in Team Vitality, Rogue (then Giants Gaming), and PENTA, one Challenger League team in GameWard, and four up-and-coming challengers to compete to be crowned the best team in France and secure the top share of the €30,000 prize pool.
After five months of competition, Giants Gaming defeated Team Vitality to the French title a week before their appearance at the Pro League Finals in Japan. Now, ahead of the 2020 league's kick-off, the 6 French Challengers league will be played, with the top two teams facing against Team MCES and BeKind for their spots at the main competition.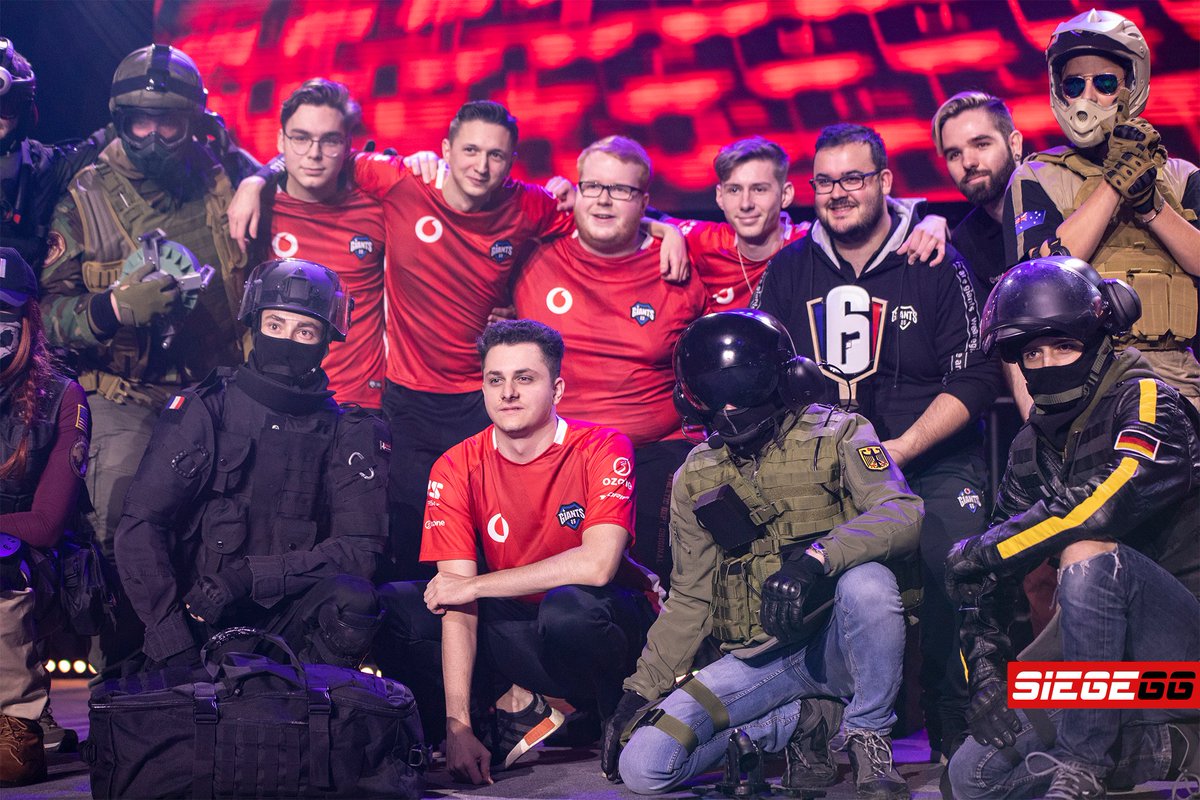 Jump to:
---
The Teams
Following the four qualifiers, the Season 10 Challenger League team of SYZYGY that had qualified from the very first qualifier was then disqualified as its players had failed to provide their MOSS files for the games. They were initially to be replaced with either Helios Gaming -- which includes the ex-Pro League player of AnThraX and ex-Challenger League players of SinShinrO and Strong -- or Team impulsiF with a virtually unknown lineup.
The SYZYGY team is disqualified for failing to upload a player's MOSS file.

A match will, therefore, pit Team Impulsive against Helios (semi-final losers from the Qualifier #4).

The winner will win the seed 8 of the R6FC PlayOffs.
The day of the last chance qualifier, however, it was cancelled. Eventually, a fifth qualifier was played between AlerioN Club and SYZYGY, with the initially disqualified team making it through to properly qualify, while AlerioN made it anyway after NHJUI disbanded.
This, therefore, meant the following teams qualified for the tournament:
Qualifier #1:
SFPD Shinigami

: Hirox, Demoniak, Baptwo, cley and Blwd
Qualifier #2:
Vegacy Esports

: Arth, KSiiX, Wallkero, Vx and Neyox
Qualifier #3:
Tesia Squad

: CHILE, Magestik, Primal, SSlaaaZZ and OniZuKa

ToZeDrop

: Whiteshark, Prime, Dareeal, Aurel and Ayzenn
Qualifier #4:
Team LFO

: Sura, Sushi, Luuluu, Olxen and Strong

Exalty

: Cheezy, JaKs, Teoxys, NeoX and Darkwin
Qualifier #5:
SYZYGY:

Avadentt, Duckii, Nztro, Osarck, Vegzs
Invited:
AlerioN Club:

Xkos, Trako, HEAVEN, Bryans, Juleee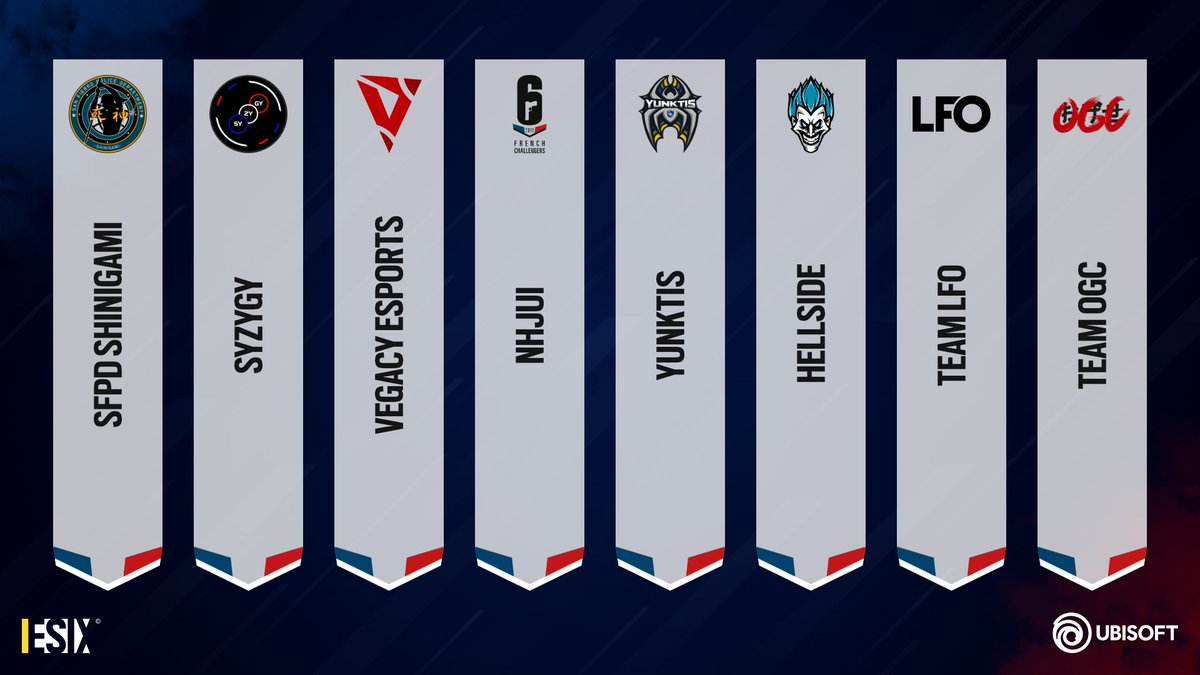 Probably the best-known team in participation will be ToZeDrop, the former Yunktis roster that knocked out PENTA in the 2020 Six Invitational qualifiers before falling to G2 Esports and Team Vitality. This roster was initially formed following a tournament run by Yunktis, the organisation which won Season 2 of the Pro League, where 32 players had played in rotating teams. The overall best performers based on statistics and communication skills were then put into the Yunktis Blue and White rosters, with this Blue lineup including three players from Season 8 of the Challenger League in Aurel, DaReeal, and the YouTuber of TheWhiteshark67.
Following their success at the Six Invitational qualifier, the Yunktis organisation dropped the team and stated:
The goal was simple: to become a breeding ground for the competitive scene and to provide very good players with a favourable environment to help them maximize their potential. In view of the recent results of the team made up of Aurel, DaReeal, M0stafa, Prime, and WhiteShark, we are now convinced that the initial project is a great success.
Included in the other six participating teams are the ex-Pro League players of Primal and KSiiX and two players from BeKind who played in the 6 French League -- Olxen and Teoxys.
The Schedule
With the eight teams now determined, this month will now see the event's playoffs take place at the following times, with two games already completed (times in CET):
Thursday 9 Jan, 6 PM - SFPD Shinigami 2 - 0 SYZYGY

Thursday 9 Jan, 9 PM - Tozedrop 2 - 1 Tesi Squad

Friday 10 Jan, 6 PM - Vegacy Esports vs Exalty

Friday 10 Jan, 9 PM - Team LFO vs AlerioN

Thursday 16 Jan, 6 PM - Semi-Final #1

Thursday 16 Jan, 9 PM - Semi-Final #2

Thursday 23 Jan, 6 PM - 3rd Place Playoff

Thursday 23 Jan, 9 PM - Grand-Final
Following this, the tournament's winner will face BeKind, while the runners-ups will face Team MCES, with the winner of each qualifying for the 2020 6 French League season.
As well as this, the teams are playing for a massive €10,000 prize pool, a remarkable figure considering it is just a secondary league:
1st Place - €5,000

2nd Place - €2,500

3rd Place - €1,500

4th Place - €1,000
This, therefore, means that winning the French Challenger league earns a team more money than finishing third in the main league, meaning relegation for BeKind or MCES may not be as bad as it sounds.
The Broadcast
The games will be played on the main rainbow6fr Twitch account by the casters of Paul "Frenchi" Droal and Nicolas "Swish" Bouhier. As such, SiegeGG spoke to Swish to know more about the tournament:
Firstly, can you introduce yourself to the readers?
Hey! I am Nicolas "Swish" Bouhier, a French caster for Rainbow 6: Siege since early 2018. I am also the observer for the 6 French League, and help with production for many competitions.
Which teams shall we look out for in this tournament?
Well, the first surprise came from the very first qualifier. SFPD Shinigami went against all odds and crushed it. They honestly came from nowhere and I can't wait to see what they can offer! The ex-Yunktis roster, ToZeDrop, also has a lot to prove -- they are a combination of experienced players who played in the Challenger League, and upcoming talents.

SYZYGY will also have some cards to play on their side, their roster has changed a lot since the end of the last CL season. Honestly, as of today, I cannot say which team will win the tournament.
Do you think any of these teams can challenge the bigger teams in the 6 French League?
ToZeDrop has proved in the past that they can beat very strong teams from the T1-T2 scene, so why not?

With the French League format being a Best-of-One, it could bring us some surprises. Look at Izidream, they were not everyone's choice to make it so far in the first season, yet they managed to get that fourth spot and forced Rogue (then Giants) to struggle on LAN, then beat PENTA for third place !
What do you think of the new yearly schedule of French tournaments (6FL, 6FC, 6Open Cup and 6ST)?
The yearly French tournament schedule, about which you can read in further detail

here

.

It's a really good thing for everyone. As I used to say a lot, more competition means more professionalism of the scene itself, for everyone -- players, coaches, casters, analysts, producers, etc. If we want serious organisations in R6, we need to have these kind of tourneys and many more and, in my opinion, even have matches during the day (which will happen sooner or later as the game continues to grow in the esport scene).
If you could make any changes to the current 6FL/6FC format, what would you do?
The French League format is the best so far. Maybe I would have changed the 6FC format to be the same, to be less "punitive" as one team which loses a Best-of-Three can go home and has to wait one year to come back and try again. That would mean there will be a lot more games to play and cast, but who wouldn't want some more esports?!
Both of last 6 French League's finalists, Vitality and Giants, are no longer French-majority teams. Is the scene going backwards?
Team Vitality and the old Giants Gaming roster at the 6 French League Finals.

I think the scene is evolving, some players have decided to go from French communication to English, seeing Rogue's results in the last regular Pro League season -- can we say they are going backward? I don't think so.

It could open opportunities for less renowned French team to prove themselves as "the best French team", so there is no way for me to say if full-French or a mix is better than one another. I just think it is teams' choices and their evolution (also for players, communicating in English maybe brings a lot more on a personal level).
---
For more details on the tournament and the 2020 6 French League event keep an eye out here at SiegeGG.