In what is a new frontier for Siege esports, the Allied Esports Minor kicked things off with a bang, introducing a heavily compressed Swiss format of games for the first day. In total, 33 Best-of-One games were played, though only a fraction were able to be shown on-screen.
With 16 teams ready to strut their stuff, this event had an air of fresh excitement around it for it, for it was a chance to see many teams that usually do not feature at LAN, as well as take a look at the new recruits for a fair few teams.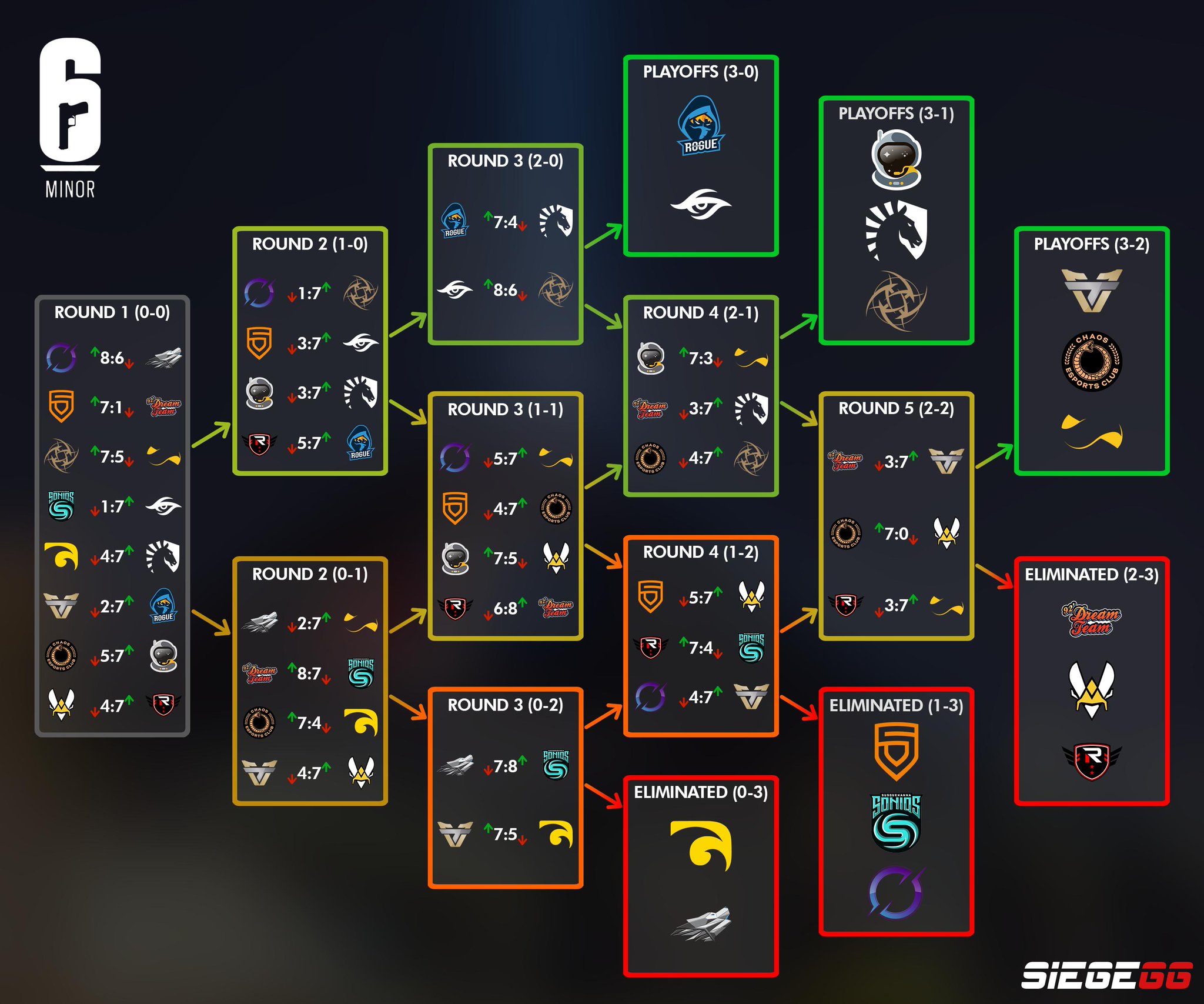 Here's a closer look at some of the more interesting results from the day.
Team Secret Back on Form
After a heavily disappointing Season 9 in the Pro League and subsequent relegation, Team Secret look to be on the road to recovering to their Season 8 heights. Then, they had finished third in the European Pro League and had made it to the semi-finals of the Six Major Paris, only losing to eventual champions G2 Esports.
In Las Vegas, though, with Aku "Fonkers" Seppä now settled into the team and with Daniel "Ferral" Rotheram replacing the retiring David "sTiZze" de Castro, Team Secret struck back. Their first game saw them take down the North American side Susquehanna Soniqs by a score of 7-1, before they faced the far more formidable PENTA. Against most expectations, they triumphed -- that too with a fairly dominant 7-3 scoreline -- and took down their arguably stronger European rivals.
They then faced the formidable Ninjas in Pyjamas, in what would see the winner qualify straight to the playoffs without a loss. Despite a multitude of technical difficulties with the game, things were eventually able to get started. Fortunately for the fans of the once-again British-majority roster, it was Team Secret that succeeded -- though they had to struggle through overtime -- and won the game eight rounds to six.
Team Secret will take a lot of heart from this performance, and will be sure to give their opponents tomorrow, Team oNe, an incredibly tough fight as they work towards securing a spot at the Six Major Raleigh.
Aerowolf Unable to Make Their Mark
The only APAC team at the event, Aerowolf were looking to finally make their mark on the international stage. Unable to qualify for an international event by constantly losing to the eventual APAC champions prematurely, the team from Singapore was keen to shed its title as the "Gatekeepers of APAC".
Unfortunately for them, things did not go to plan. Having prepared hard for their first match -- DarkZero Esports -- they were able to keep their North American opponents more than honest. Up 6-5, they were on the cusp of a win, but, as revealed by Patrick "MentalistC" Fan, a misplay saw them concede three straight rounds to lose their first game.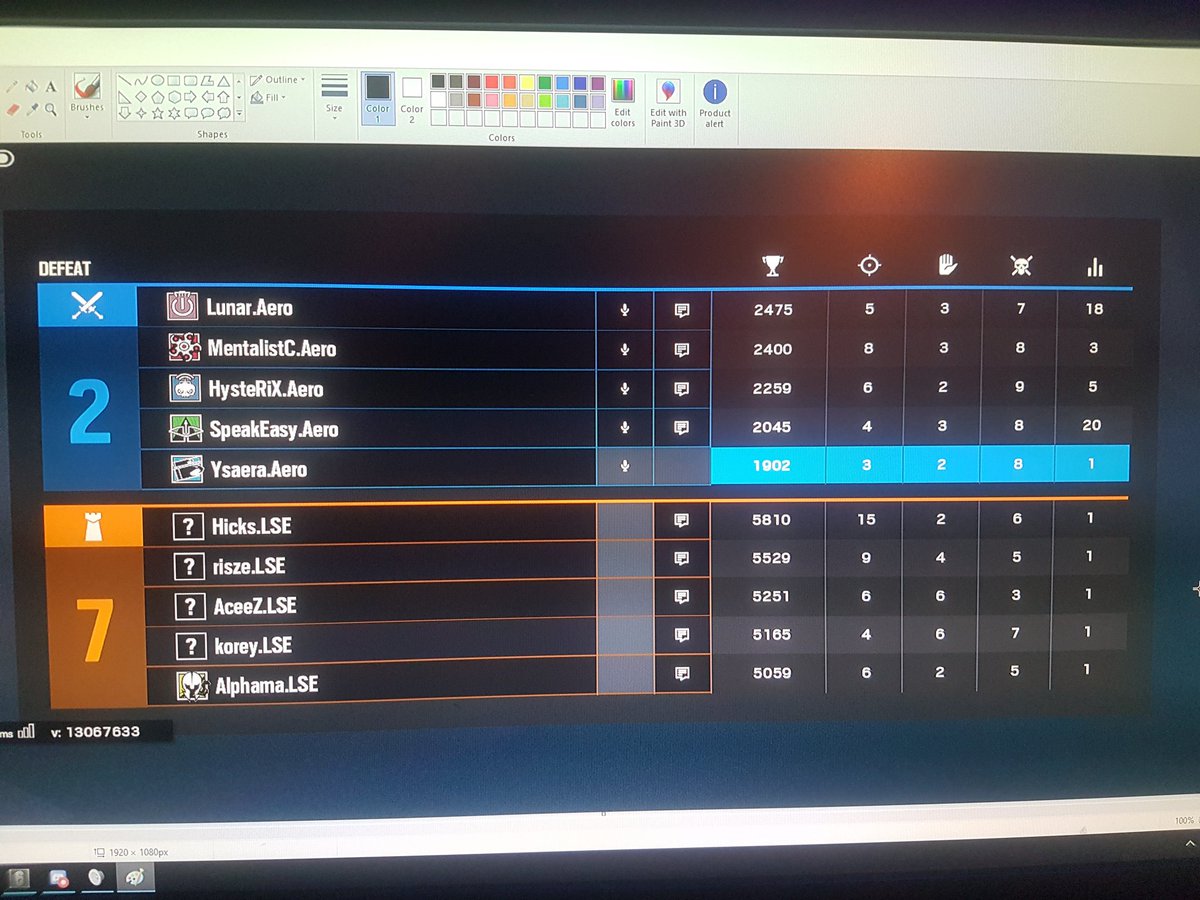 Their next game was even tougher, against the second-best European team in Season 9, LeStream Esport. Playing on Border, they were brushed aside, only managing to win a mere two rounds as Théophile "Hicks" Dupont racked up a monstrous 15 kills. In a do-or-die against the Susquehanna Soniqs on Villa, they once again got to overtime, but an inability to win rounds on attack saw them eventually crash out of the game 7-8, and the event.
Despite losing all three games, Aerowolf will be able to take away valuable lessons from the event, and improve their play to better match international opposition, having played against the second-best in North America and Europe in Season 9, as well as a team that knows the value of perseverance.
Rogue, the Pride of North America
Far from the favourites coming into this event, Rogue seemed to use former player Seth "supr" Hoffman's comments as fuel for their fire. Having only been able to get a fifth-placed finish in Season 9 after consistently having been one of the top-two teams in North America, they were keen to join Team Secret on the list of comeback stories.
Going up against the much-vaunted Team oNe that had not lost a match since February, Rogue had no trouble brushing aside their Latin American opponents by a 7-2 scoreline. Their second game was a domestic matchup, though, against the now-relegated Rise Nation. Surprisingly, it was a little more difficult for them -- possibly due to the familiarity -- but they prevailed nonetheless, by seven rounds to Rise's five.
In what would be their final match of the day, they went up against Season 7 Pro League champions -- though the Latin Americans had just added João "HSnamuringa" Deam as a replacement for the now-retired Leo "ziGueira" Duarte -- aside from other roster changes since then. Team Liquid was not much of a problem for them either, as Rogue cleared the hurdle with a 7-4 scoreline and booked a berth in the playoffs.
Now, however, Rogue goes up against LeStream Esport in the quarter-finals tomorrow. Though LeStream have struggled offline, Rogue will need to build upon their strength from the first day and be at their best to defeat their European opponents.
Newly Minted Pro League Teams Struggle
For many, this was the first time they would be having a look at a fair few of the Pro League debutants. Team oNe, '92 Dream Team, Susquehanna Soniqs, and Team Vitality made up a quarter of the teams at the event, and all shared their Season 9 promotion to the Pro League in common. Unfortunately for all of them, their Vegas journey was a struggle -- though Team oNe did manage to qualify for the playoffs.
Things did not start off well for the Brazilians on Team oNe. Coming into the event full of confidence, losses against Rogue and Team Vitality put their backs against the wall in quick succession. However, they then began their recovery -- first against Disrupt Gaming, and followed up with a 7-4 victory against the strong North American side of DarkZero. Finally, it was '92 Dream Team ('92DT) that fell to their sword in the final round of the night with a 7-3 score.
Prior to that, '92DT had been having an up-down cycle. Their first game saw them lose heavily to PENTA before they beat the Soniqs on the final round of overtime. Another win in overtime against Rise Nation put them one win away from qualification, but it was Team Liquid that gave them their second loss of the day, after which fellow Pro League debutants Team oNe cleaned them up.
The Soniqs, for their part, had a tougher road, especially considering they had been playing with Jared "Beastly" Medeiros standing-in for Lauren "Goddess" Williams. Their first game saw them clobbered by the marauding Team Secret, and they then lost in overtime to '92DT. Almost facing a 0-3 elimination against Aerowolf, they rallied to get onto the winning side of the final overtime round, but were then shut down by a fairly different Rise Nation from the one they had relegated.
Finally, Team Vitality also were victims of Rise Nation, though in the first round. They turned around to defeat the young guns of Team oNe but any building momentum was stopped by Spacestation Gaming. In another surprise, they then managed to overcome the challenge of PENTA, but were then whitewashed by Chaos Esports in an embarrassing 7-0.
Despite all these new Pro League teams struggling, though, they will be going home with a wealth of experience under crack pressure situations, and will be sure to work harder to come up big when it counts in Season 10.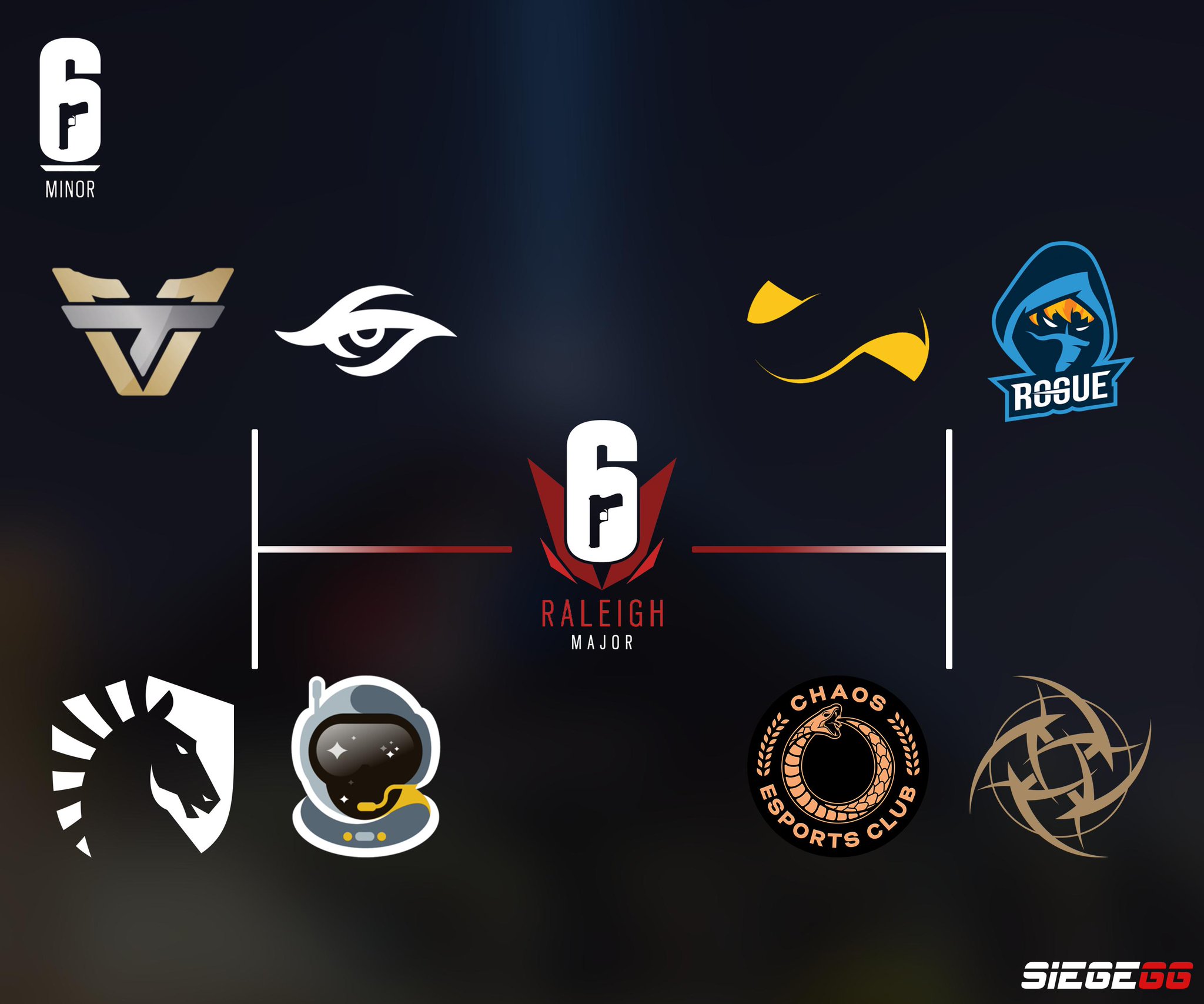 Be sure to catch the continuation of the Allied Esports Minor tomorrow as the playoffs begin at 11:10 AM PDT (GMT-7), with four Best-of-Three quarter-final games to come. Rogue takes on LeStream while Chaos goes up against Ninjas in Pyjamas. On the other side, Team Secret faces Team oNe, and Team Liquid is set to face off against Spacestation Gaming.